Salon Shield Upholstery Cleaner & Sanitiser - 2 Pack
Alcohol Free & Kills Covid-19*
Sign up or login for Trade Price + Shop
Comfortel® SalonShield is a Spray & wipe, ready to use solution that kills 99.9% of germs, bacteria, mould & viruses including Coronavirus SARS-CoV-19 (COVID19)
Protects salon furniture & surfaces
Cleans & sanitises upholstery & hard surfaces
Alcohol Free Formula
Approved Hospital Grade Disintectant  ARTG. 353369
Anti-viral
Anit-Bacterial
Anti-Fungal
Made in Australia
Approved for all Comfortel Products
Sold in 2 x Spray Bottles per pack.  
dimensions & product details
Dimensions & Specifications
Quaternary Ammonium Compounds 0.4%V/V
Approved for all Comfortel Products including Upholstery
Comfortel® SalonShield is proven to kill 99.99% of germs including pseudomonas aeruginosa, e.coli, staphylococcus, salmonella choleraesuis and Coronavirus SARS-CoV-19 (COVID19).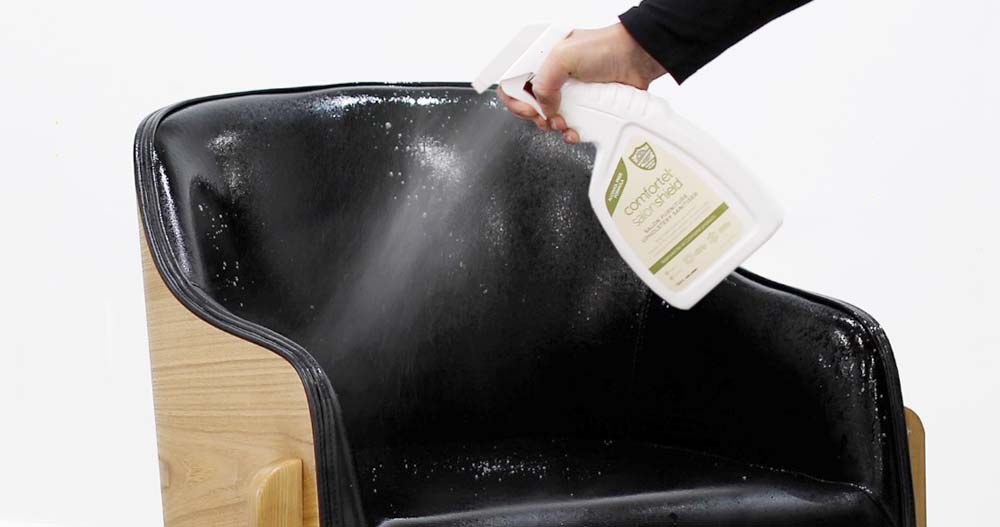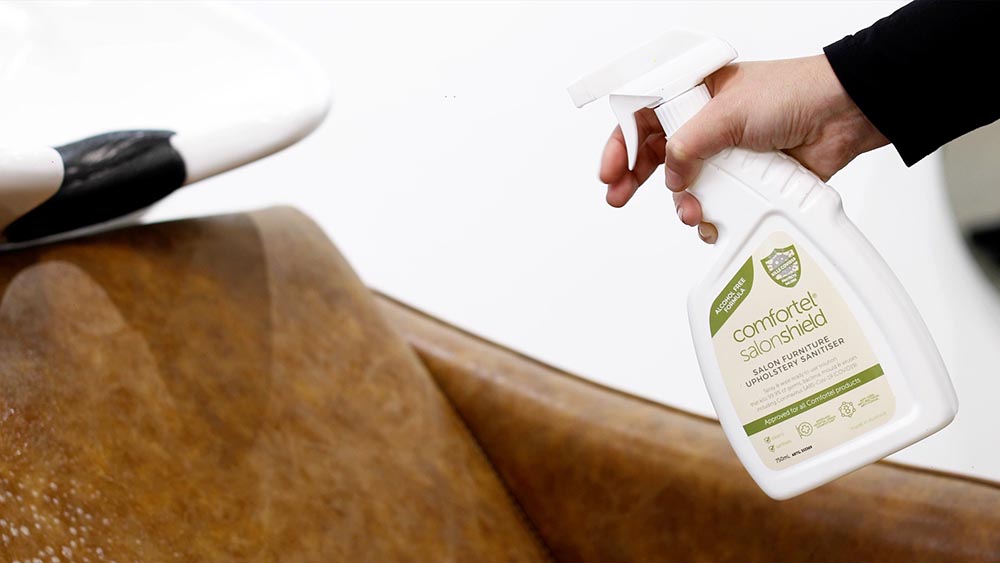 Made for Salons.
Designed for salon upolstery and hard surfaces, Comfortel® SalonShield is a type B Hospital Grade Disinfectant that can be applied directly to upholstery and other salon surfaces, without compromising germicidal activity.
Easy Spray & Wipe Formula.
Turn nozzle to ON position.  Spray onto surface whilst directing trigger away from face.  To effect surface disinfection, allow to act on surface for 10 minutes before wiping with a clean damp cloth. Always test a small inconspicuous area first.