Boho: Refined & Chic
Salon Interior Design Inspiration

YOUR SALON DESIGN STYLE:   
a neutral, laid-back style that's earthen luxury.
Dive into our collection of chic, refined Boho-inspired salon interiors and versatile tan salon furniture. Each piece beautifully combines function and style, adding a warm, inviting touch to your salon space while meeting the demands of daily salon use.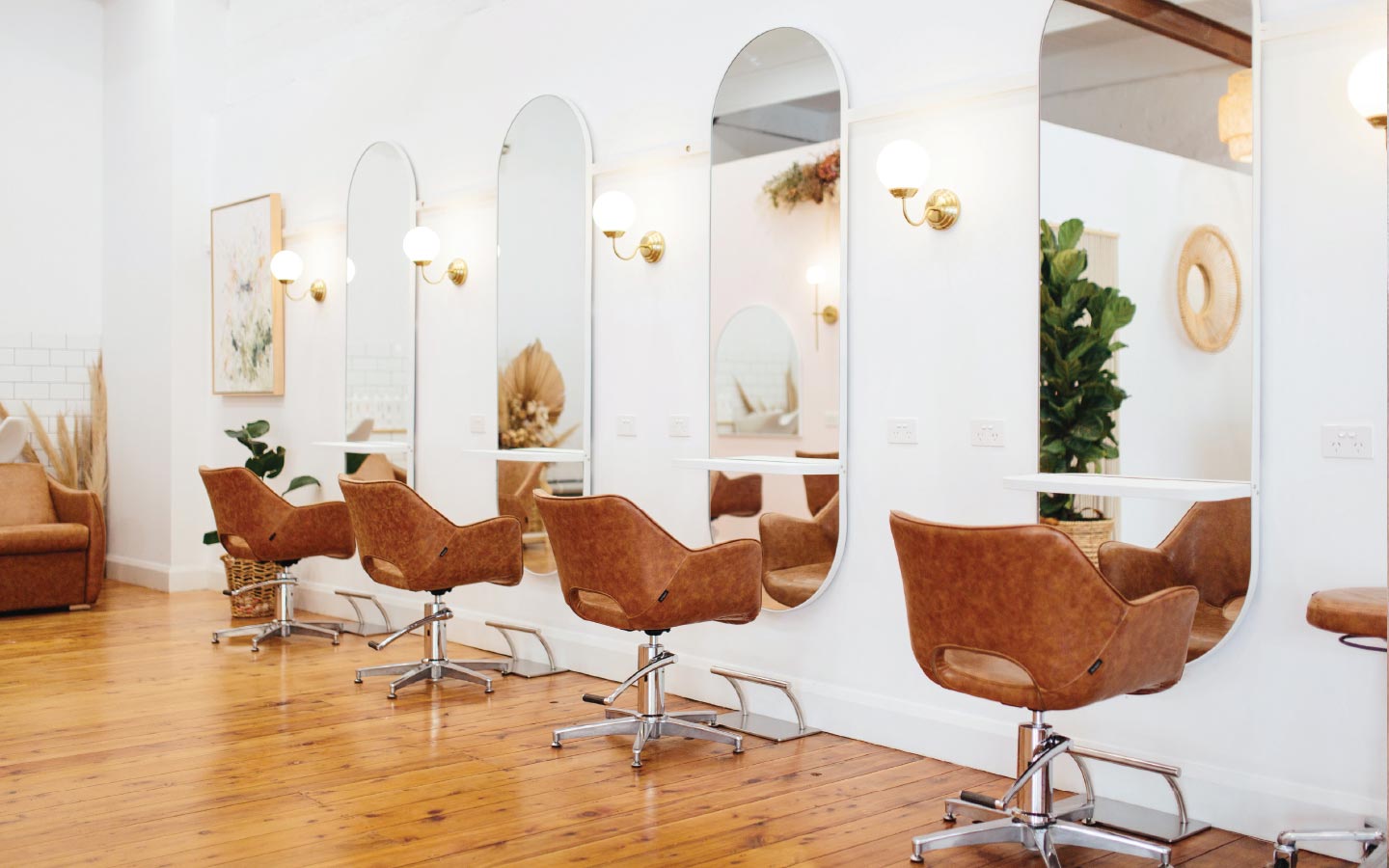 Embrace the Boho Style with Our Chic Salon Furniture
The Boho salon interior style is perfect if you love a laid back style but want to dial up the warm tones and add more texture in your salon. Free-spirited and whimsical, the look is very much about injecting earthy colours focusing on textures, while not forgetting a gorgeous array of dried floral arrangements.
Tan Salon Furniture: The Epitome of Warmth and Versatility
Our tan salon furniture is a perfect choice for those who value warmth, comfort, and versatility. The earthy, warm tones are known to create an inviting, tranquil ambiance that appeals to a broad spectrum of clients. Crafted with premium materials to ensure durability and ease of maintenance, our tan salon furniture including tan salon chair and tan shampoo basins, complements a variety of interior design styles, making it an excellent choice for your salon.
<
_______
Browse Gallery
_______
>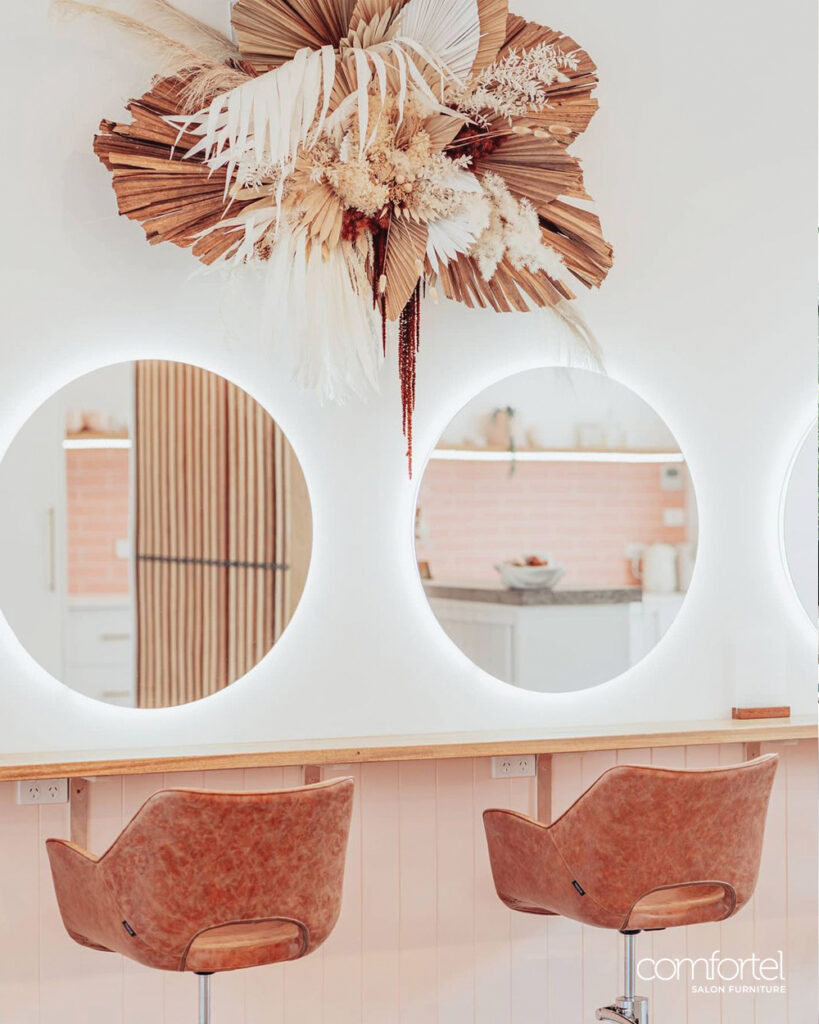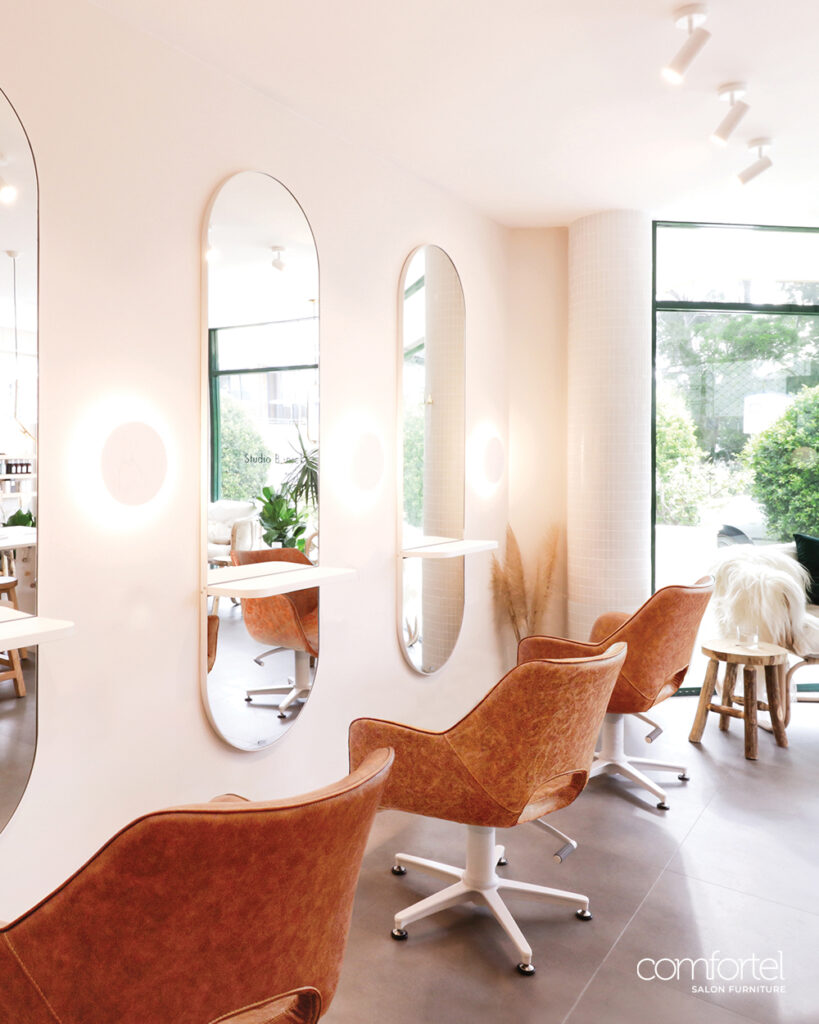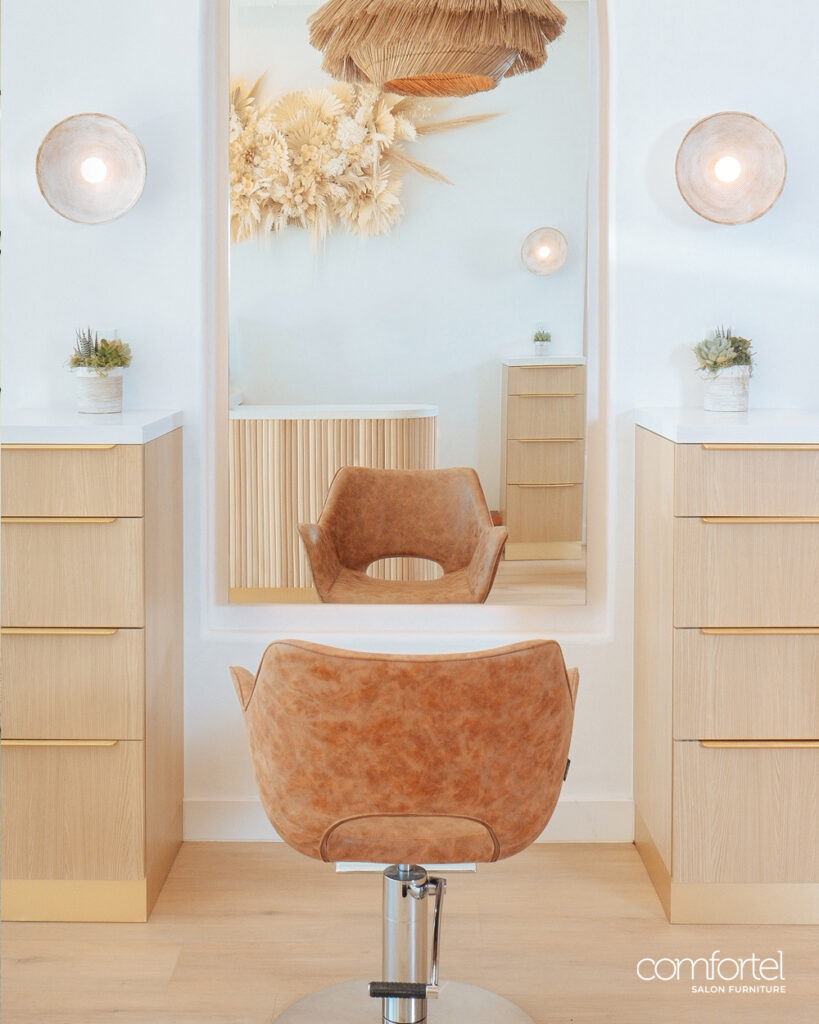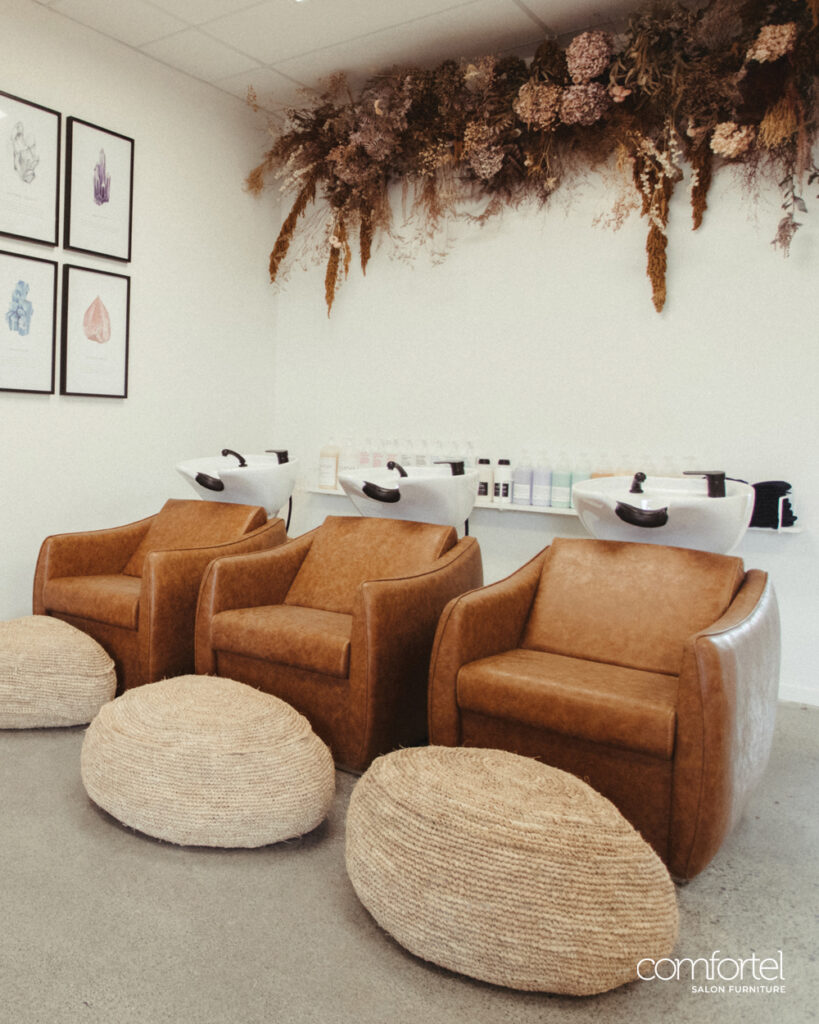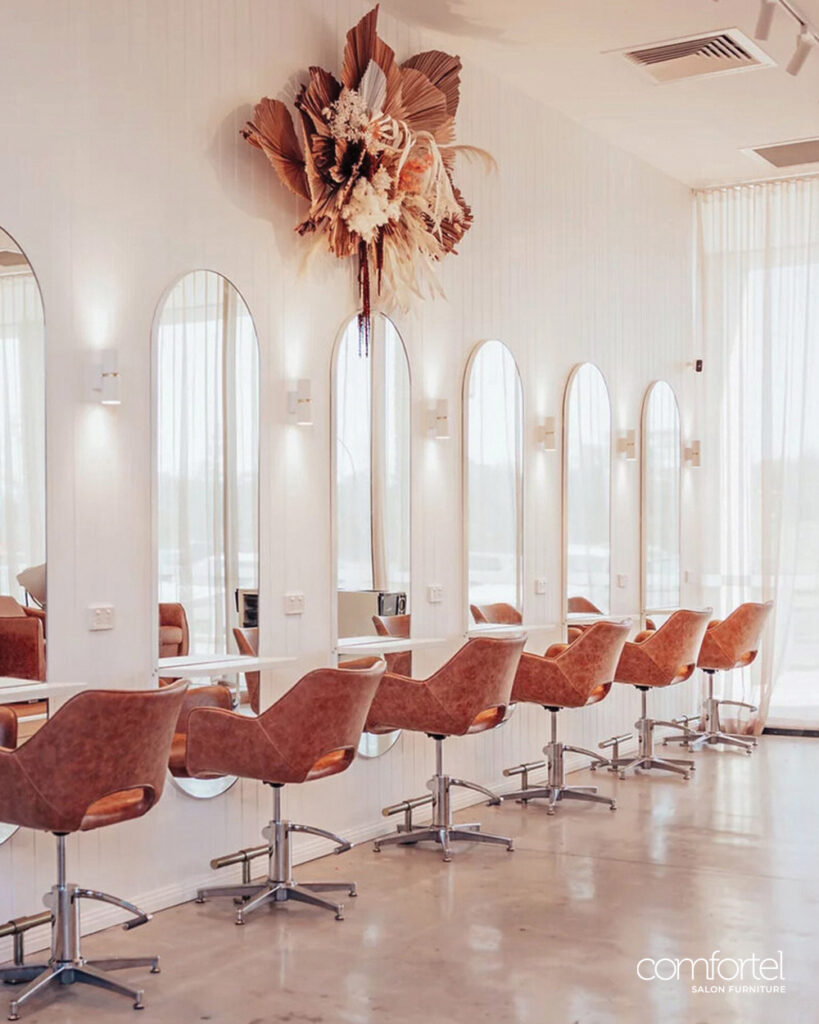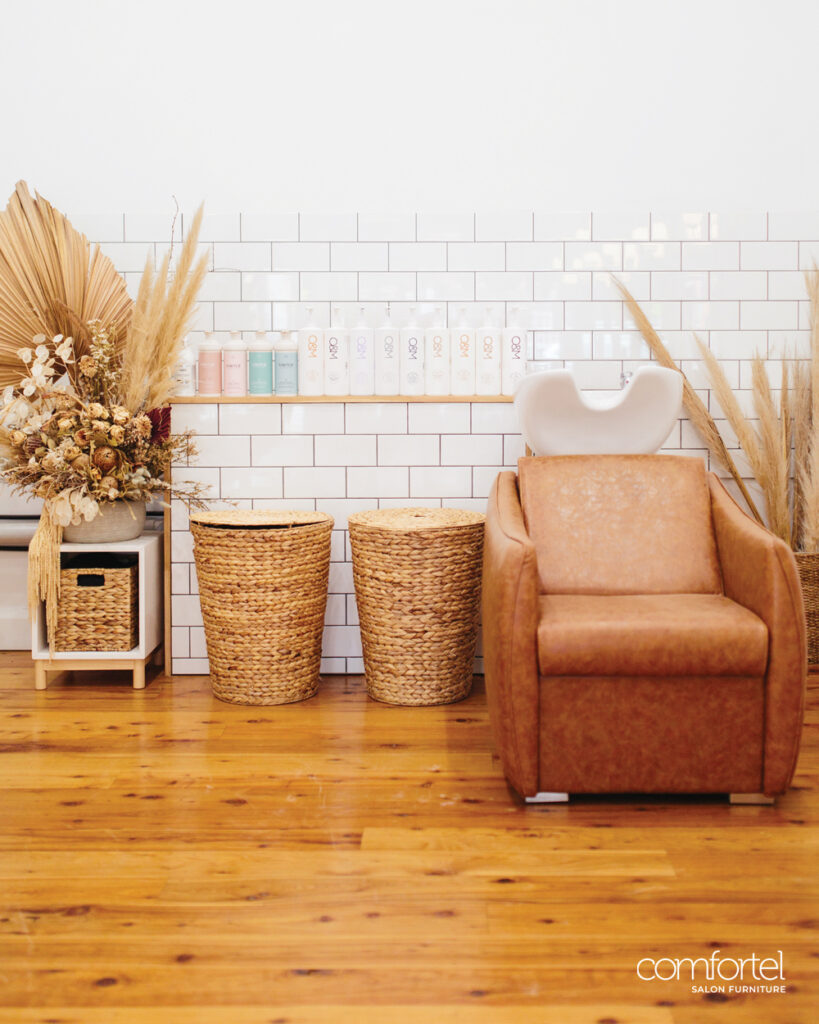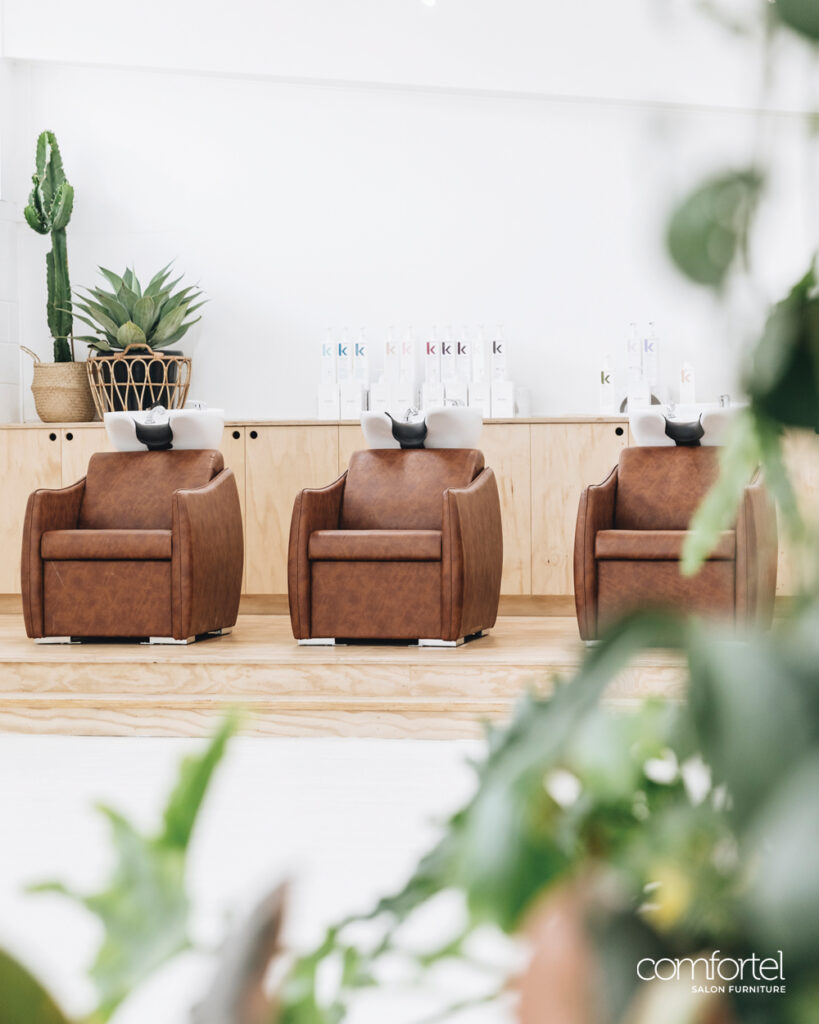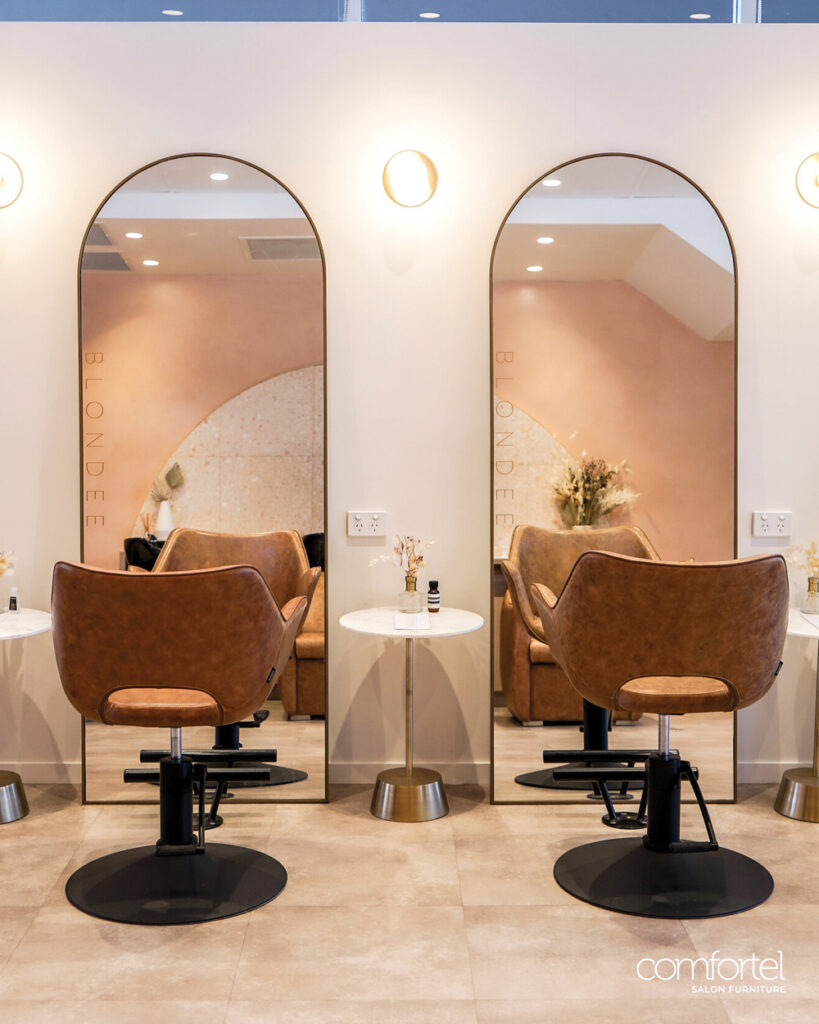 Start with a neutral palette and inject pops of earthy textures and colour. The finishing touch… a gorgeous array of dried pampas & florals.
Love the Style? See it in Salons
@ComfortelFurniture
shop the look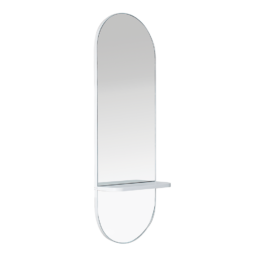 Villa II Salon Mirror
Salon Workstation
Style:

-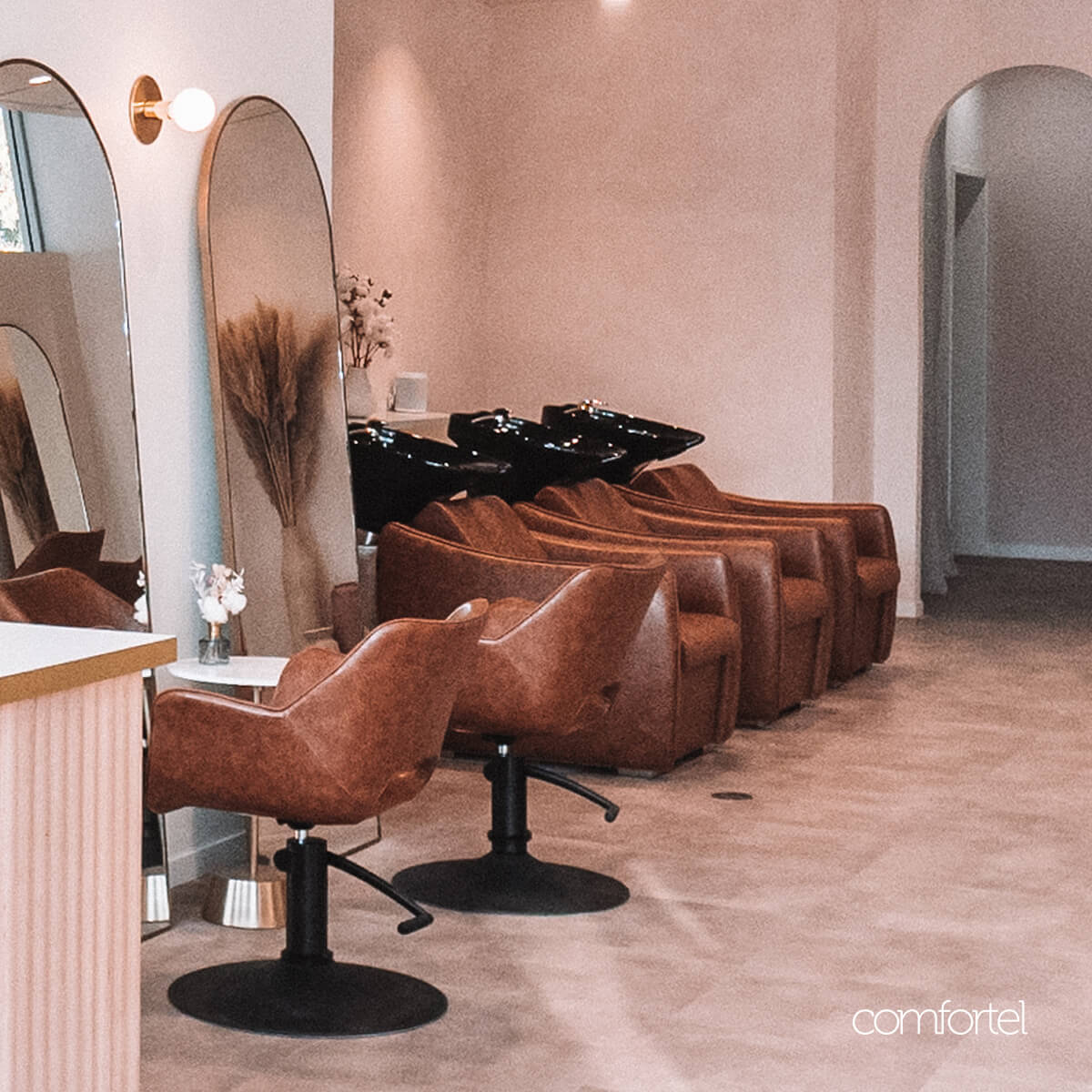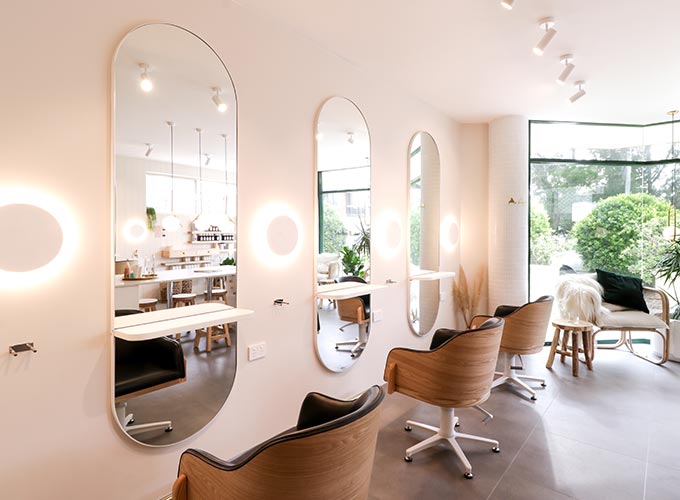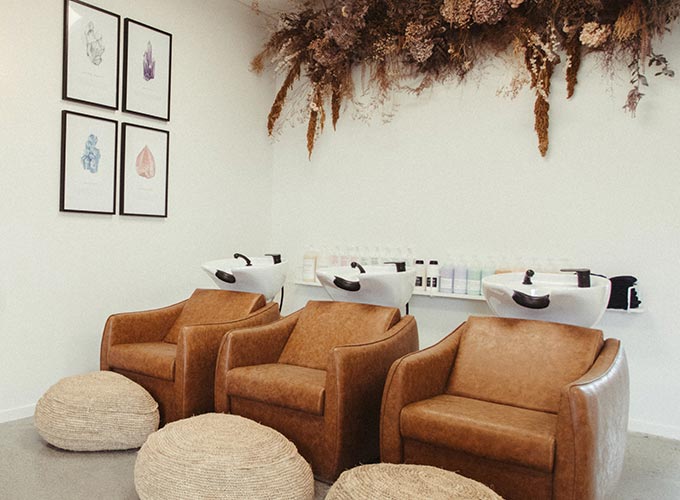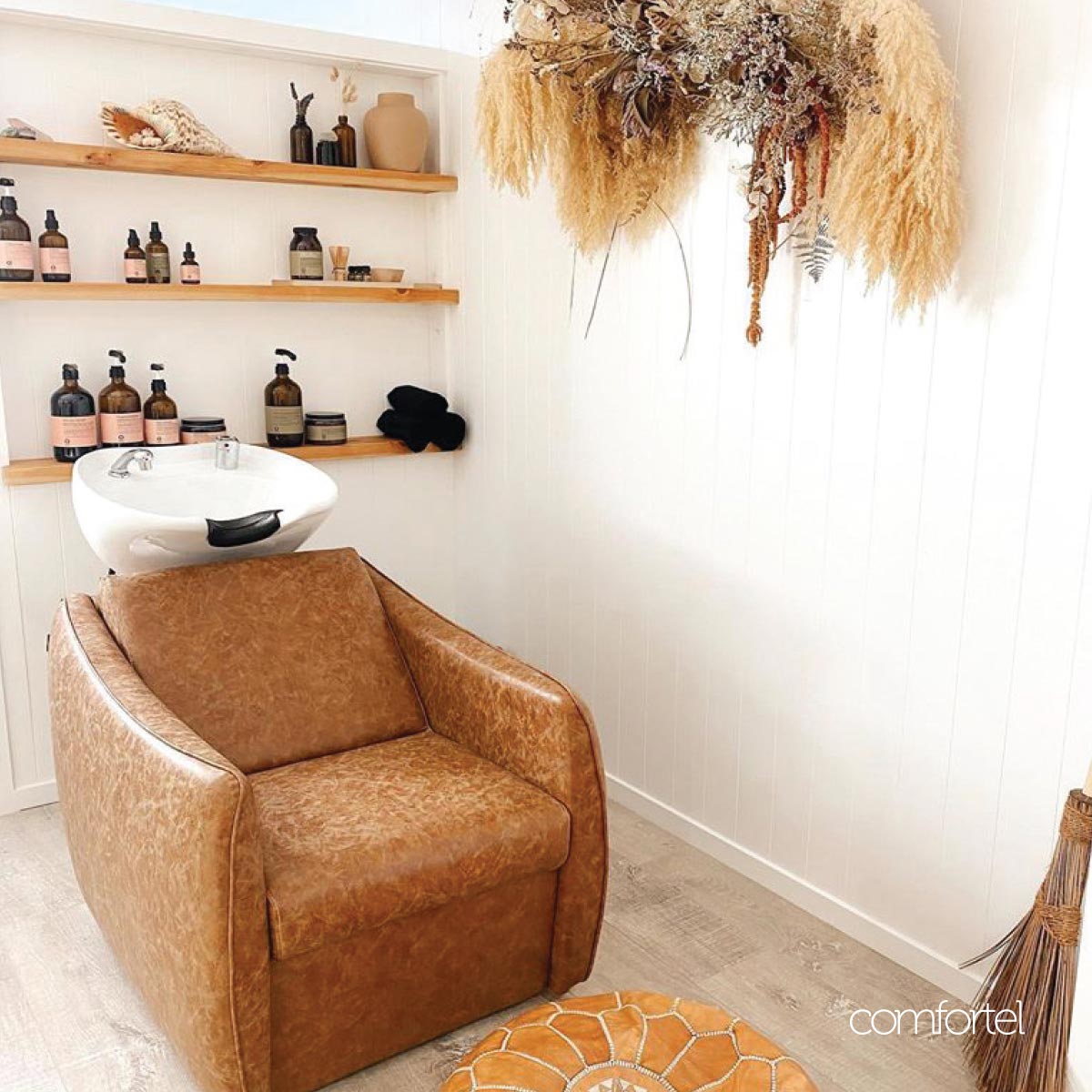 Salon Design Ideas
Boho Salon Interior Inspiration
Embrace a new level of elegance in your salon with Boho inspired salon interiors, brought to you by Comfortel in Germany, Austria, and Switzerland.
Characterized by chic and refined designs, our Boho salon furniture and equipment collection blends effortlessly with a relaxed, artistic vibe. With a blend of natural materials, rich textures, and colorful patterns, you can create a serene, yet sophisticated salon space your clients will adore. Uncover the perfect 'Boho Tan Salon Chair like the Chloe Tan II Styling Chair or 'Boho Wash Lounge' including Hazel Tan II Wash Lounge today and let your salon space reflect the chic, refined aesthetic of Boho design.
WANT TO GET INSPIRED?
Check out our blog for all the latest fit out and decorating tips.
Salon Credits:

DEL & MAY @delandmay_hairstudio
SALTY HAIR @saltyhairpmq
VICTORIA JAMES @victoriajameshairdressing
BLONDEE @blondee_salon
STUDIO BENICKY @studiobenicky
LITTLE BOHO SALON @little_boho_salon