Contemporary Curves
Salon Interior Design Inspiration

YOUR SALON DESIGN STYLE:   
all things curved, arched, scalloped & wavy
In the world of salon design, contemporary curves are making a bold statement. Think arched doorways, scalloped furniture, and wavy decorative pieces that create a modern, yet tranquil, environment for your clients.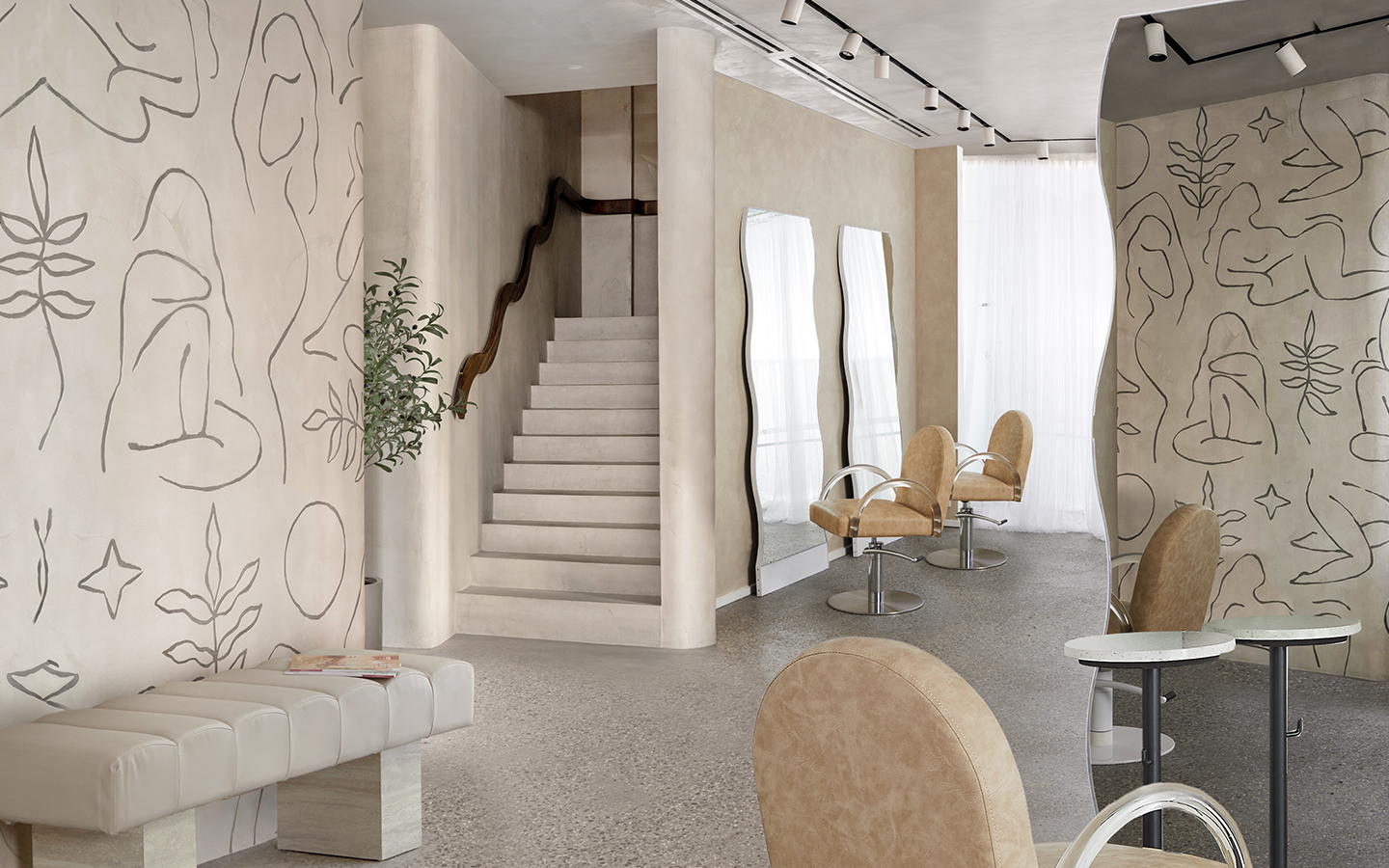 Your Salon Design Style: Embracing the Curvature
With the modern muse in mind, the tranquility of this style comes from embracing fluid curves and forms. It creates a pared-back, soft, and sensual space that fuses natural stone finishes with new curvaceous shapes. These forms are present everywhere from doorways to decorative pieces, to furniture, giving a truly modern feel to your salon.
Highlighting Curves: The Power of Neutral Colours
To bring out the beauty of these bold forms, pair them with a neutral colour palette. This approach showcases the elegance of the curves while also striking a balance with the modern vibes throughout the salon. The contrast between bold forms and muted hues creates an inviting yet dynamic ambiance, where clients feel both relaxed and inspired.
<
_______
Browse Gallery
_______
>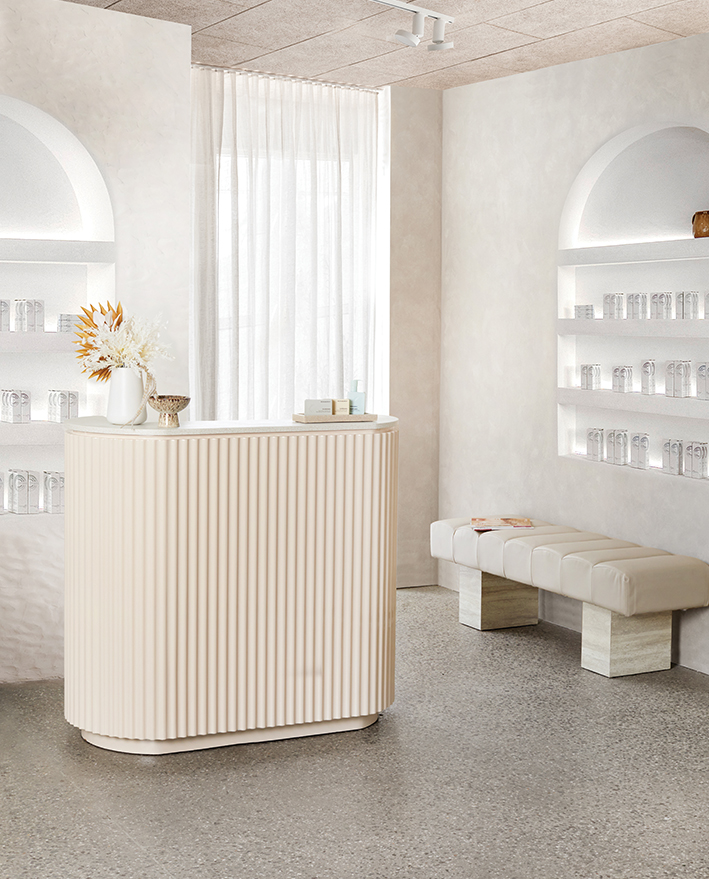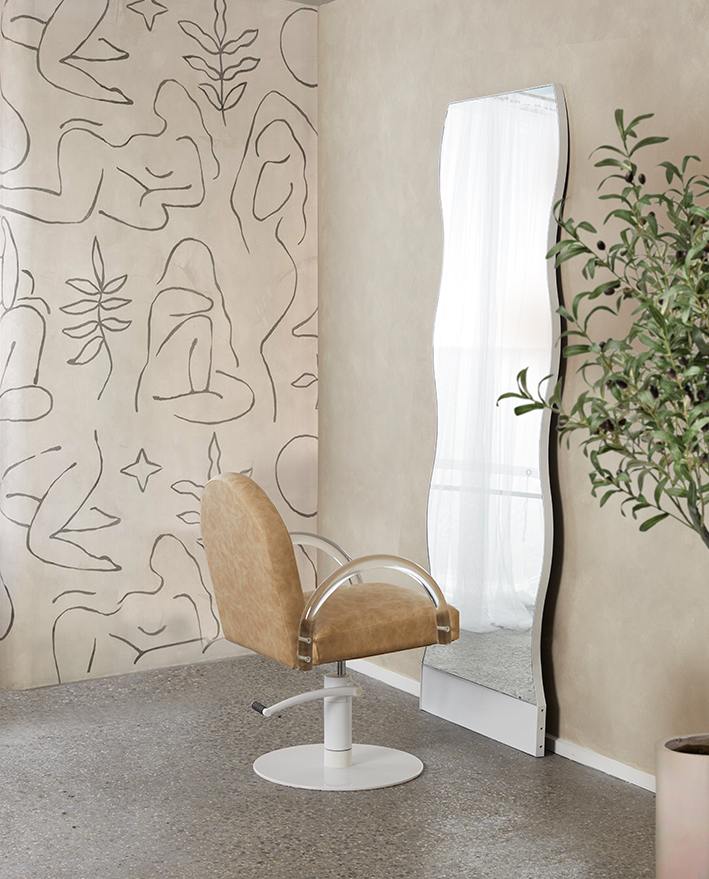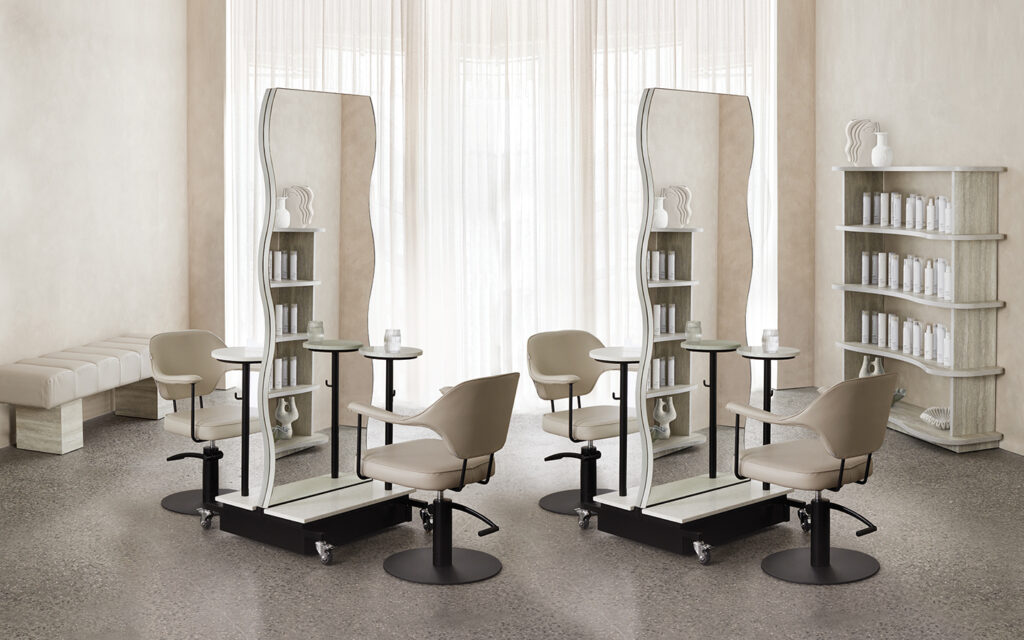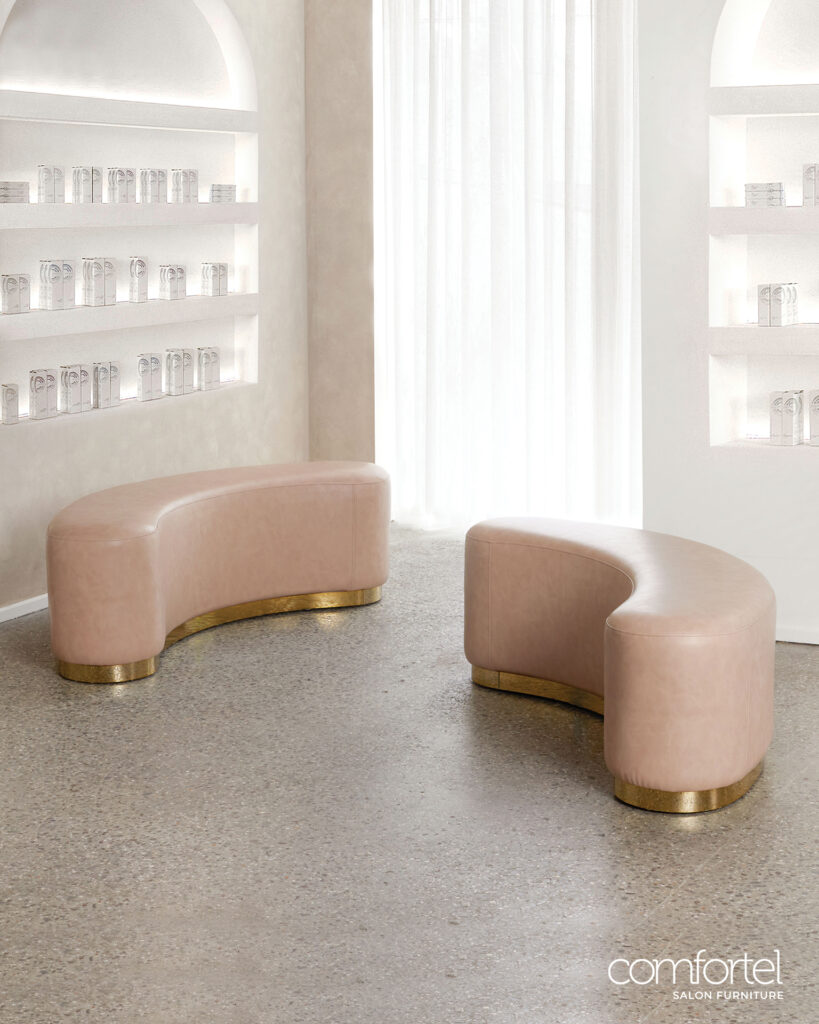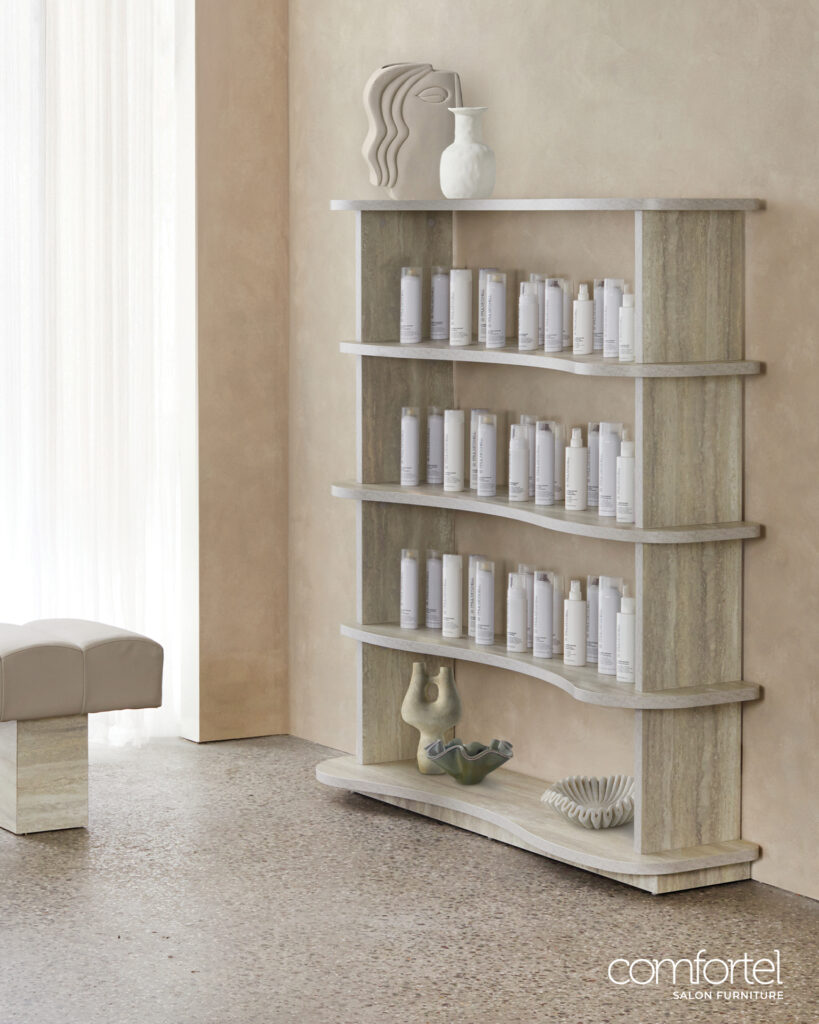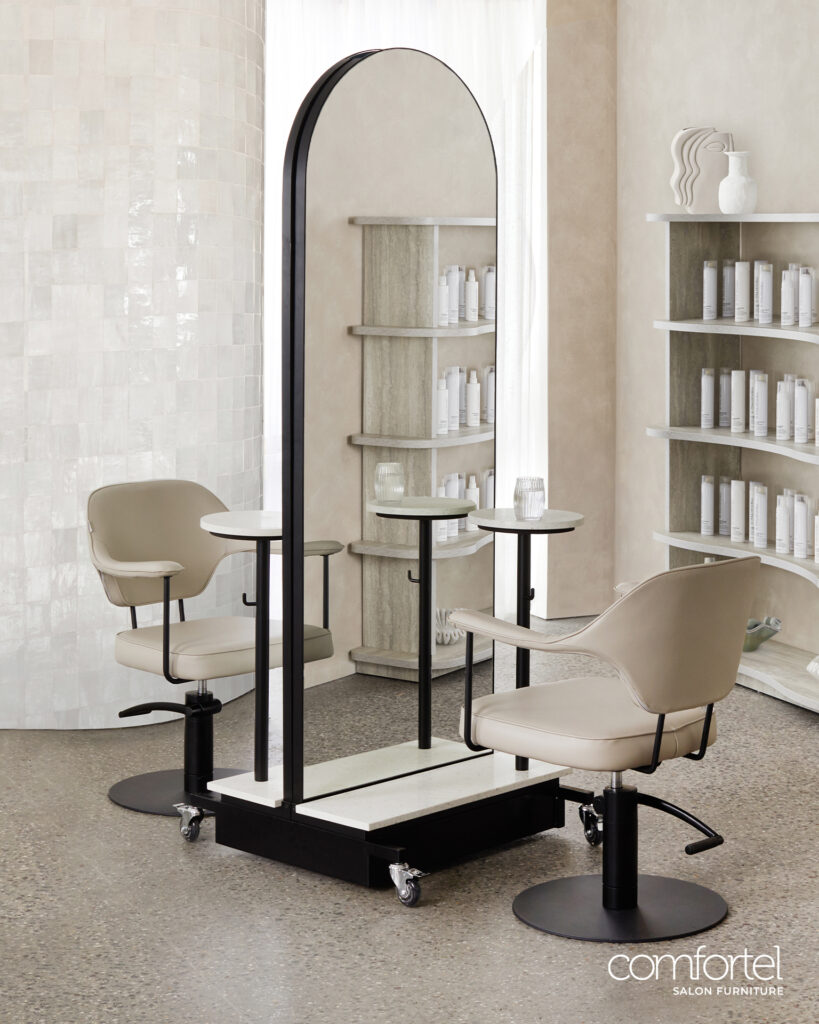 Balance modern curves by highlighting with a neutral colour palette
Love the Style? See it in Salons
Shop the Look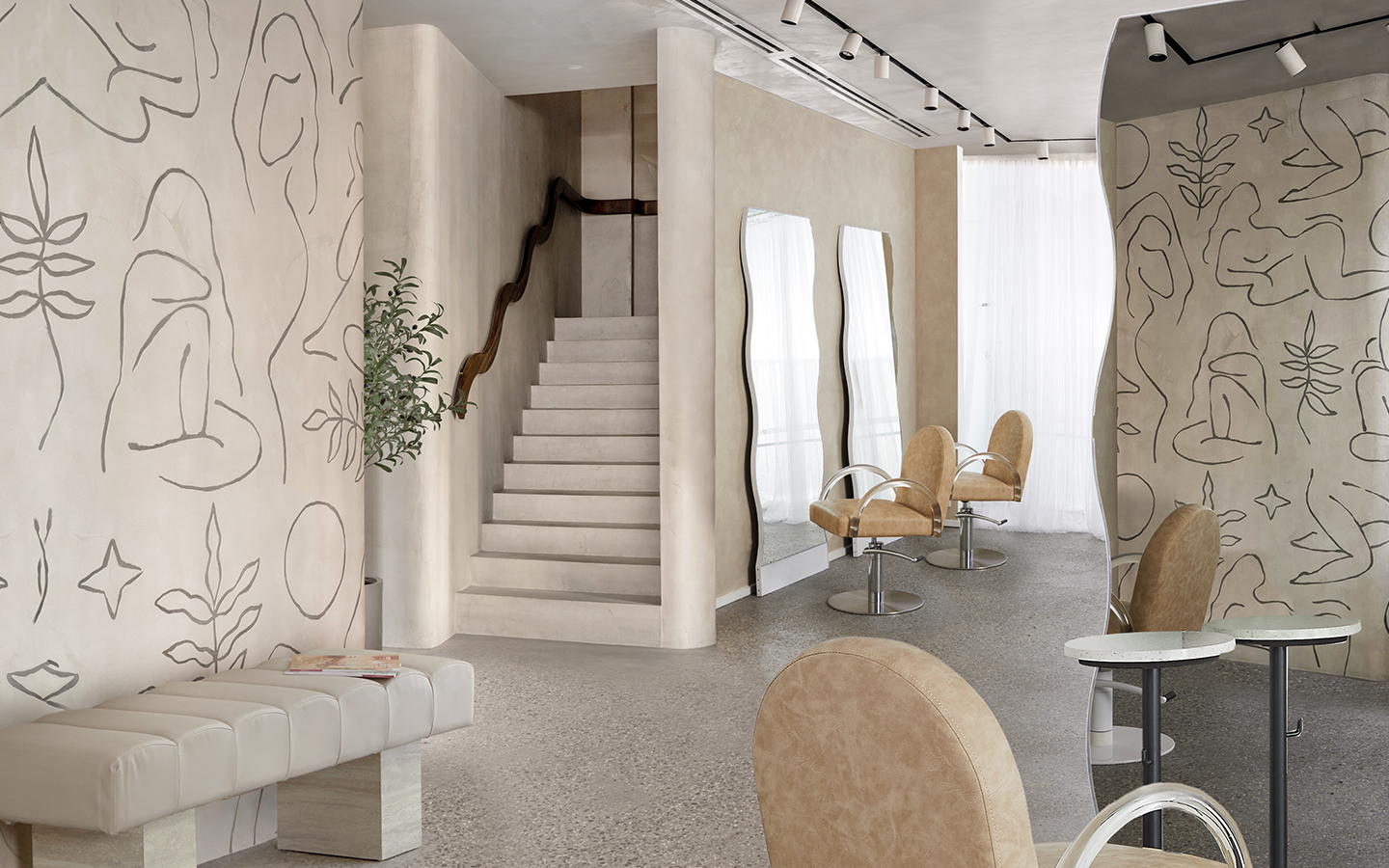 Salon Interior Design Inspiration:
Contemporary Curves
Inspiration to create your curvy salon space
At Comfortel, Our aim is to inspire you and offer the finest in salon furniture and design, ready to evolve your salon into a hub of contemporary curves. Embrace the tranquillity and elegance of modern curved salon interior design with our curated range of salon furniture. Your salon will become more than just a place for beauty and relaxation, it will be a modern sanctuary and a destination in itself, whisking every visitor into a realm of soothing sophistication and smooth, flowing lines.
NEED MORE INSPIRATION?
Check out our blog for all the latest fit out and decorating tips.