Cool & Grounded: Embrace Textures
Salon Interior Design Inspiration

YOUR SALON DESIGN STYLE:   
a cooler colour palette that champions textures as the design focus
The salon mood is minimalist, casual, yet elegant, with a colour scheme that mixes cool and textured tones.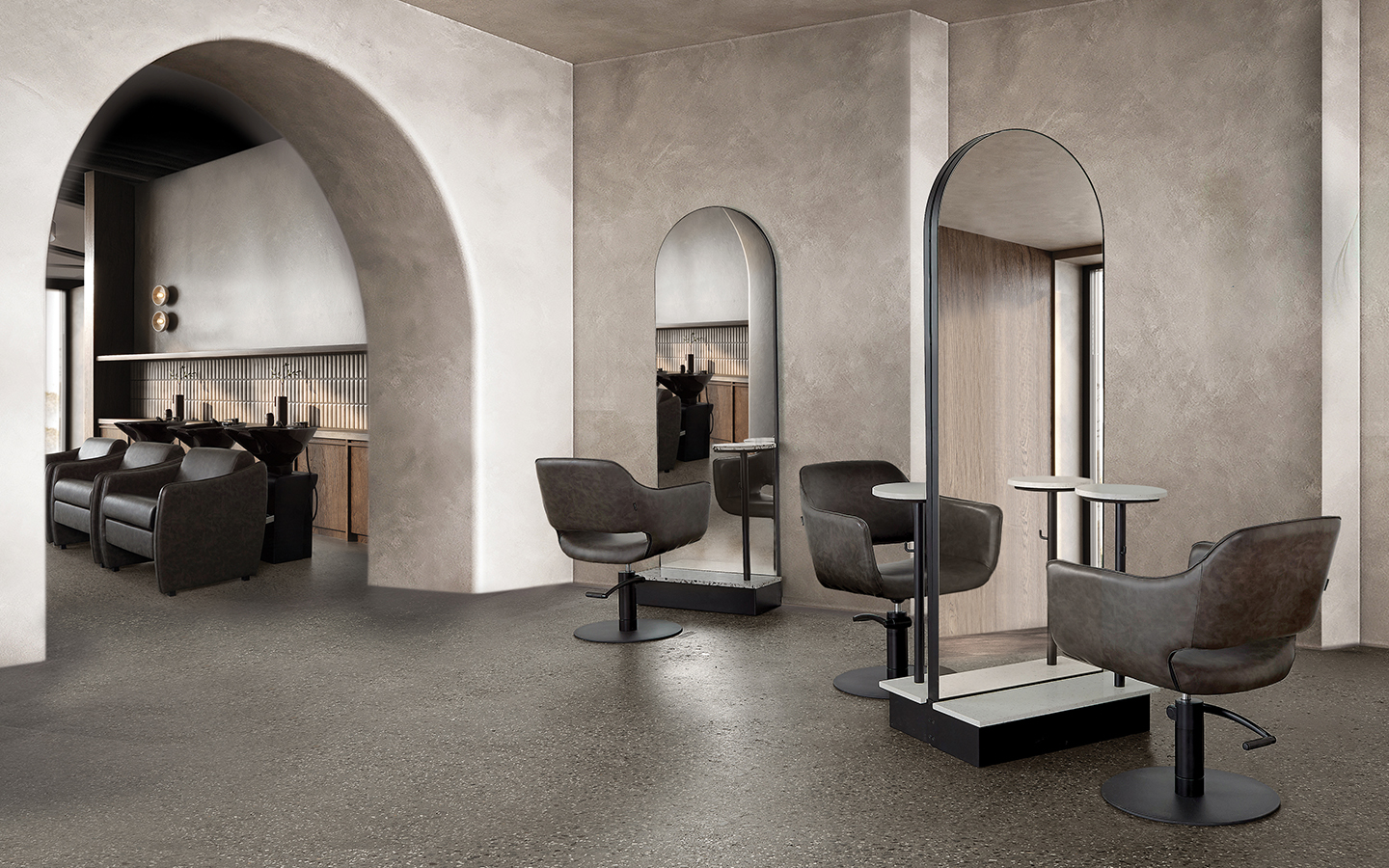 Embrace a cooler colour pallete in your salon interior
Natural looking materials come into play, evoking emotion through the raw beauty of texture and tactility. You create a salon look that perfects laid-back sophistication and simplicity. Think uncomplicated design, combined with textured blacks, greys and accents of warm textured tones.
Embrace Minimalism with Our Cool & Grounded Salon Design Style
Our Cool & Grounded salon furniture collection offers a minimalist and casual salon mood that champions cooler tones. We've curated a selection of salon furniture focusing on shape, structure, and textured blacks, coupled with matte metals. The simplicity of design and thoughtful use of materials showcase the raw beauty of texture and tactility.
<
_______
Browse Gallery
_______
>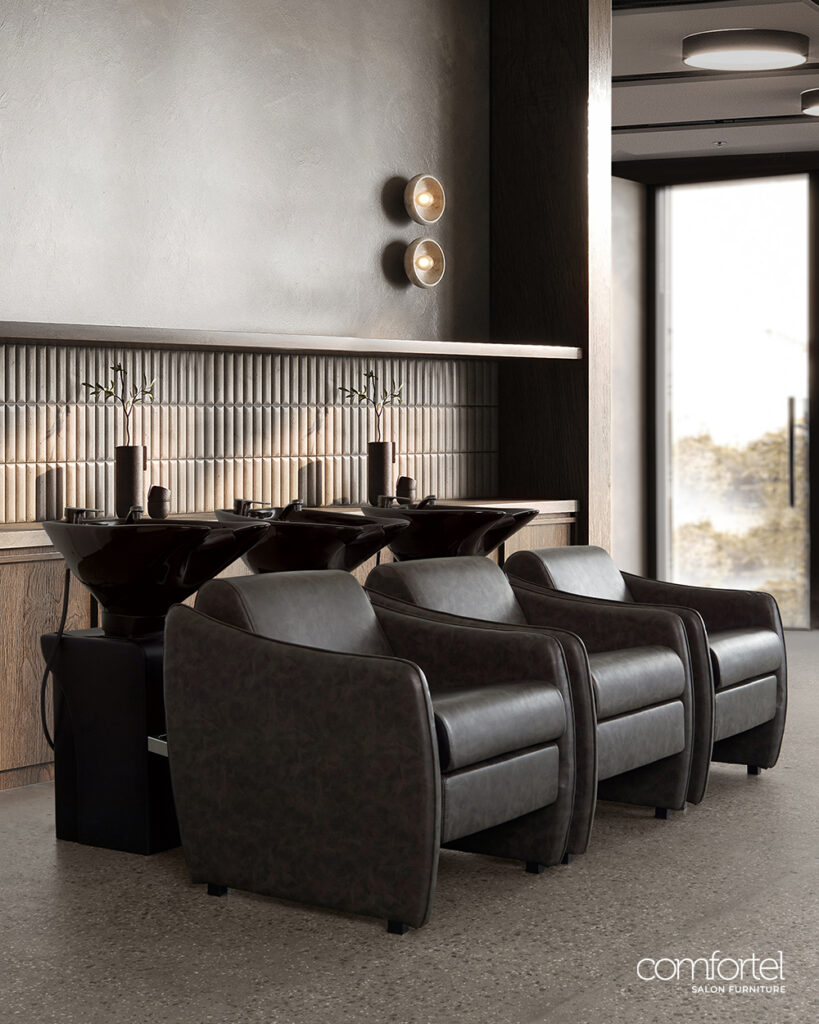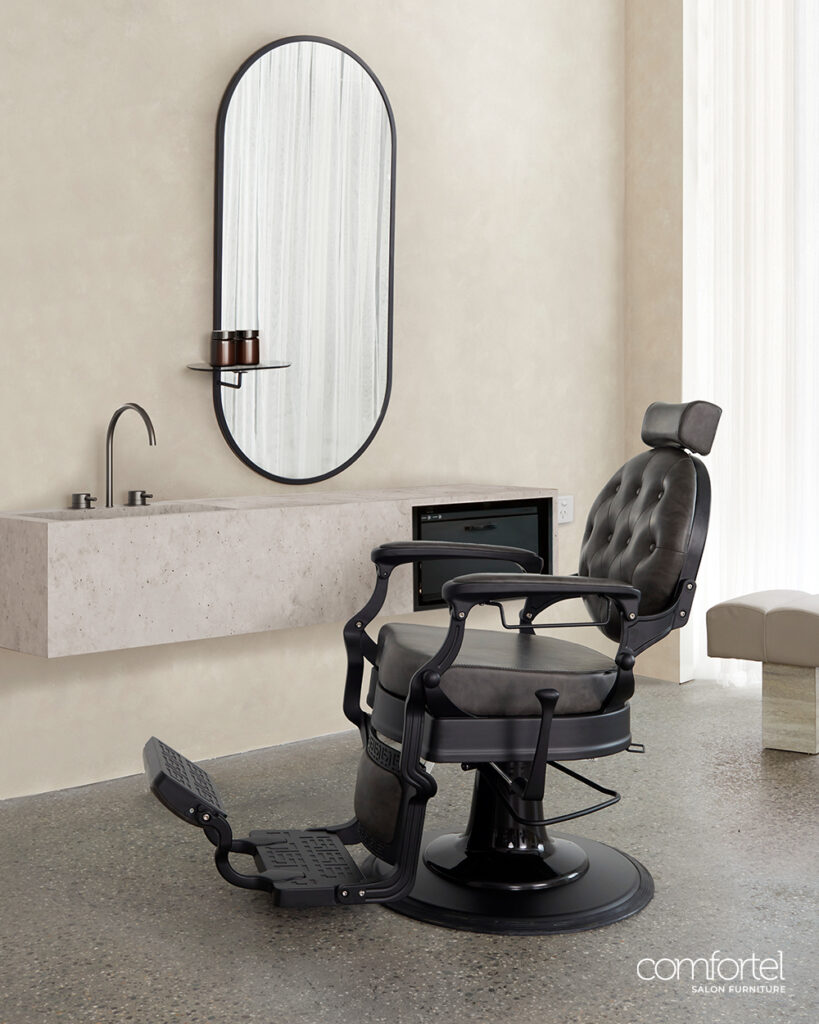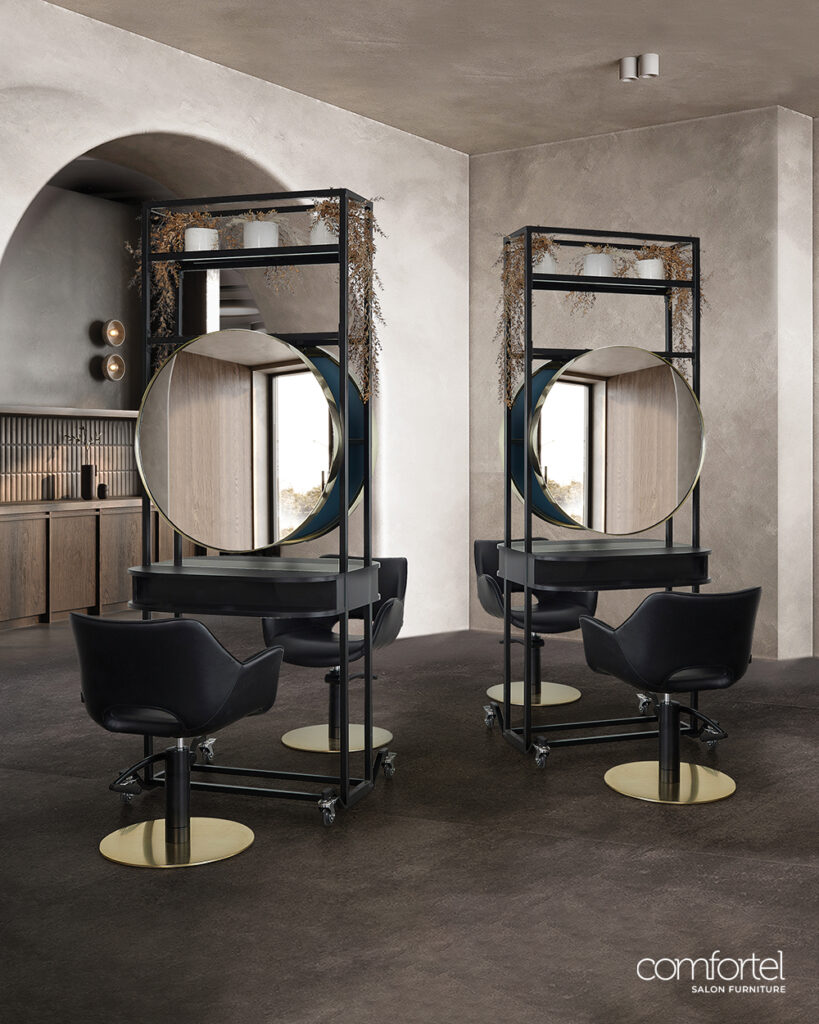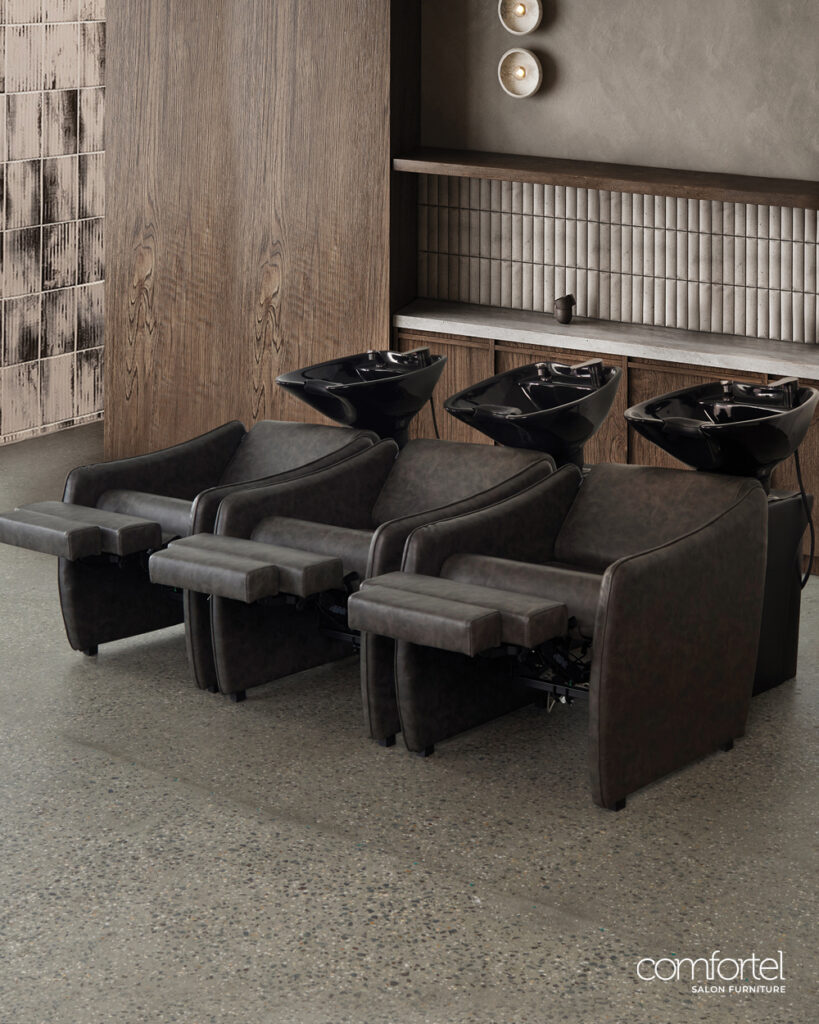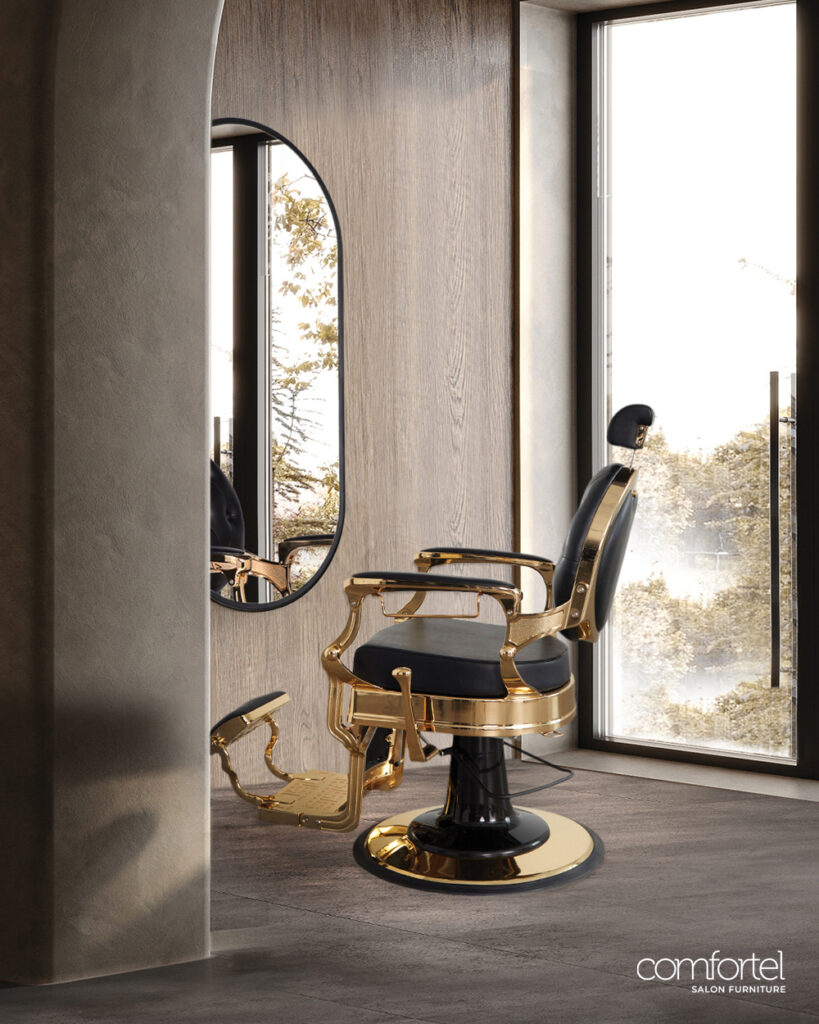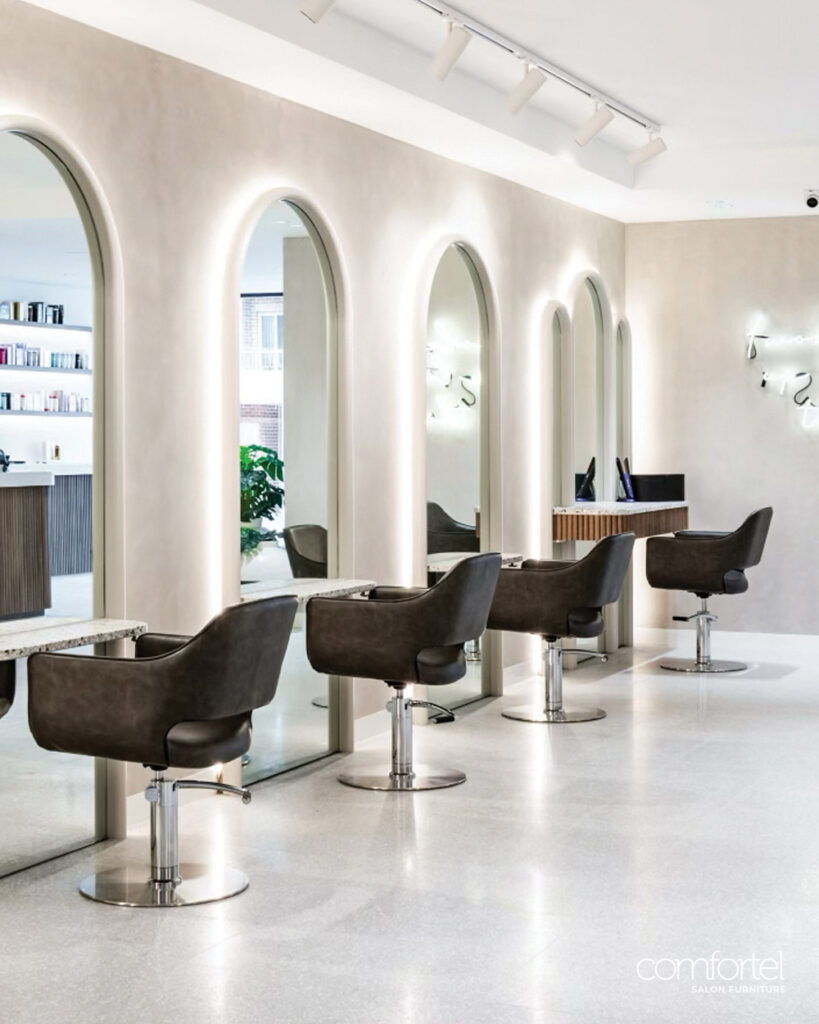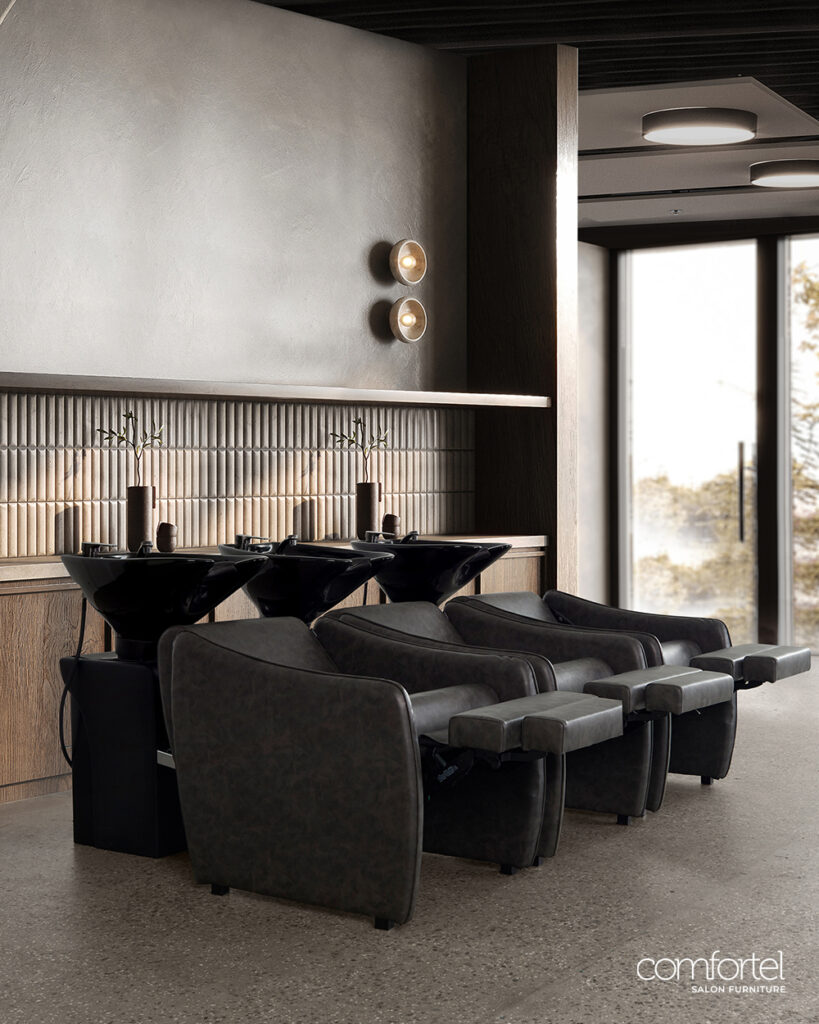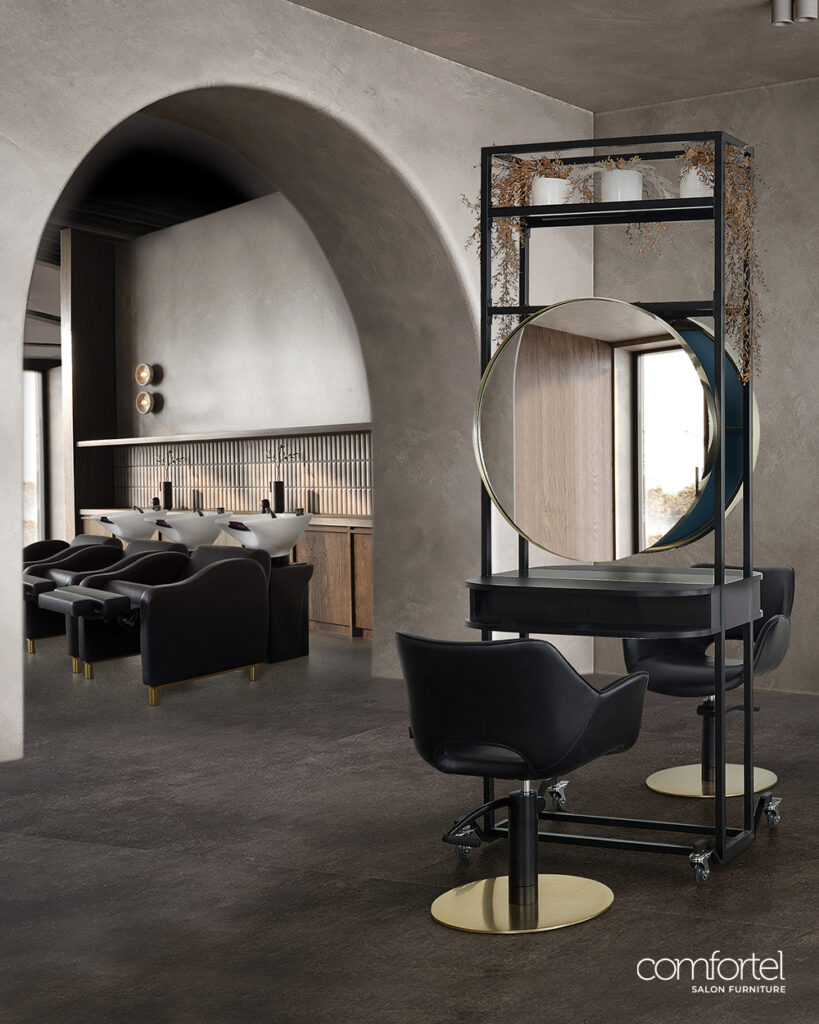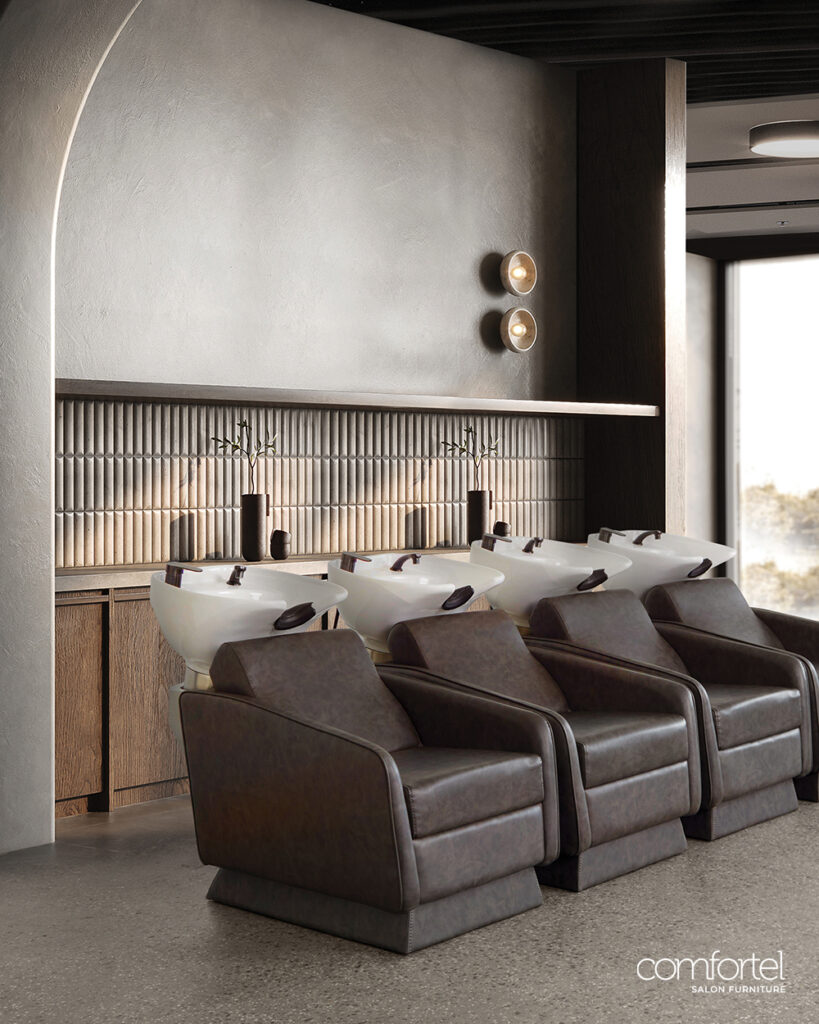 Introduce matte finishes and textured effects to add depth and a modern appeal.

Love the Style? See it in Salons
@ComfortelFurniture
get the look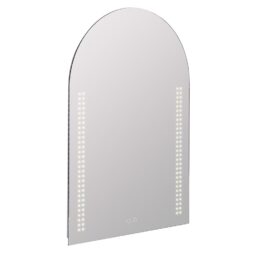 Arch LED Salon Mirror
Hair Salon Mirror with Front Facing LED's
Style:

8179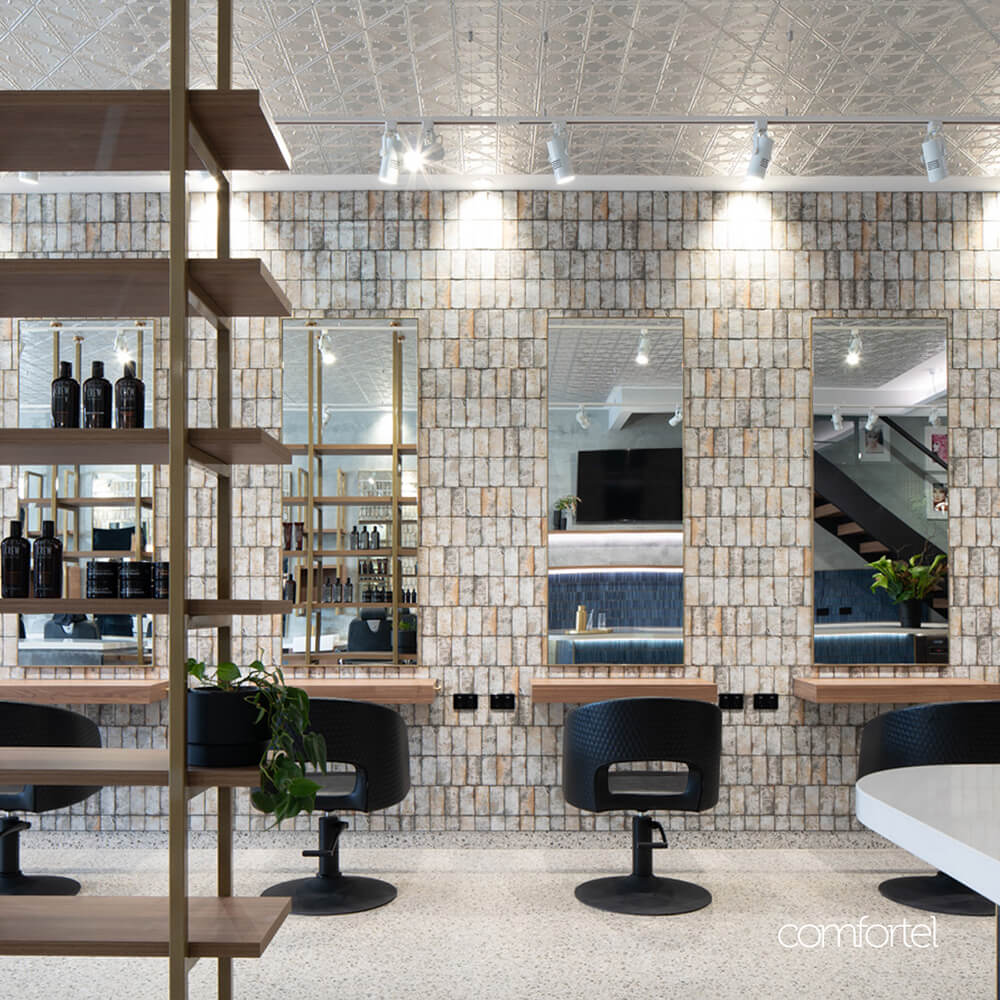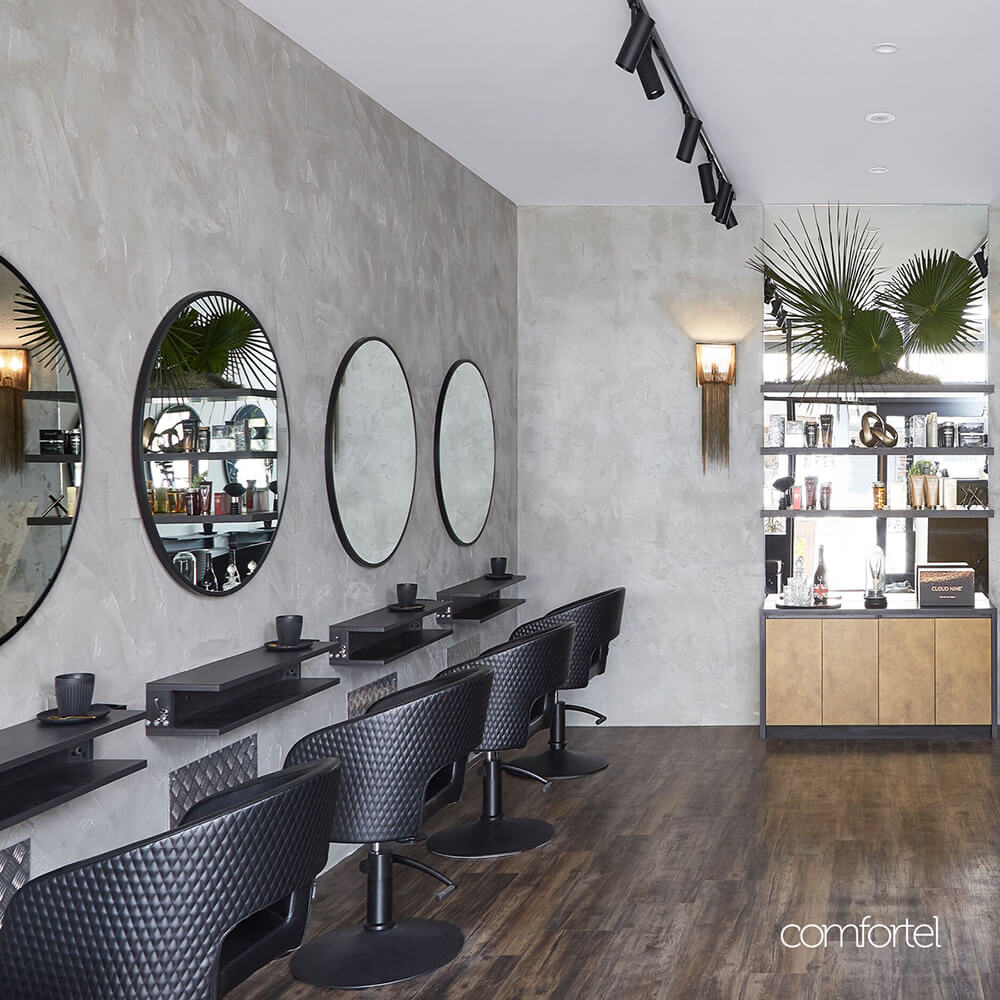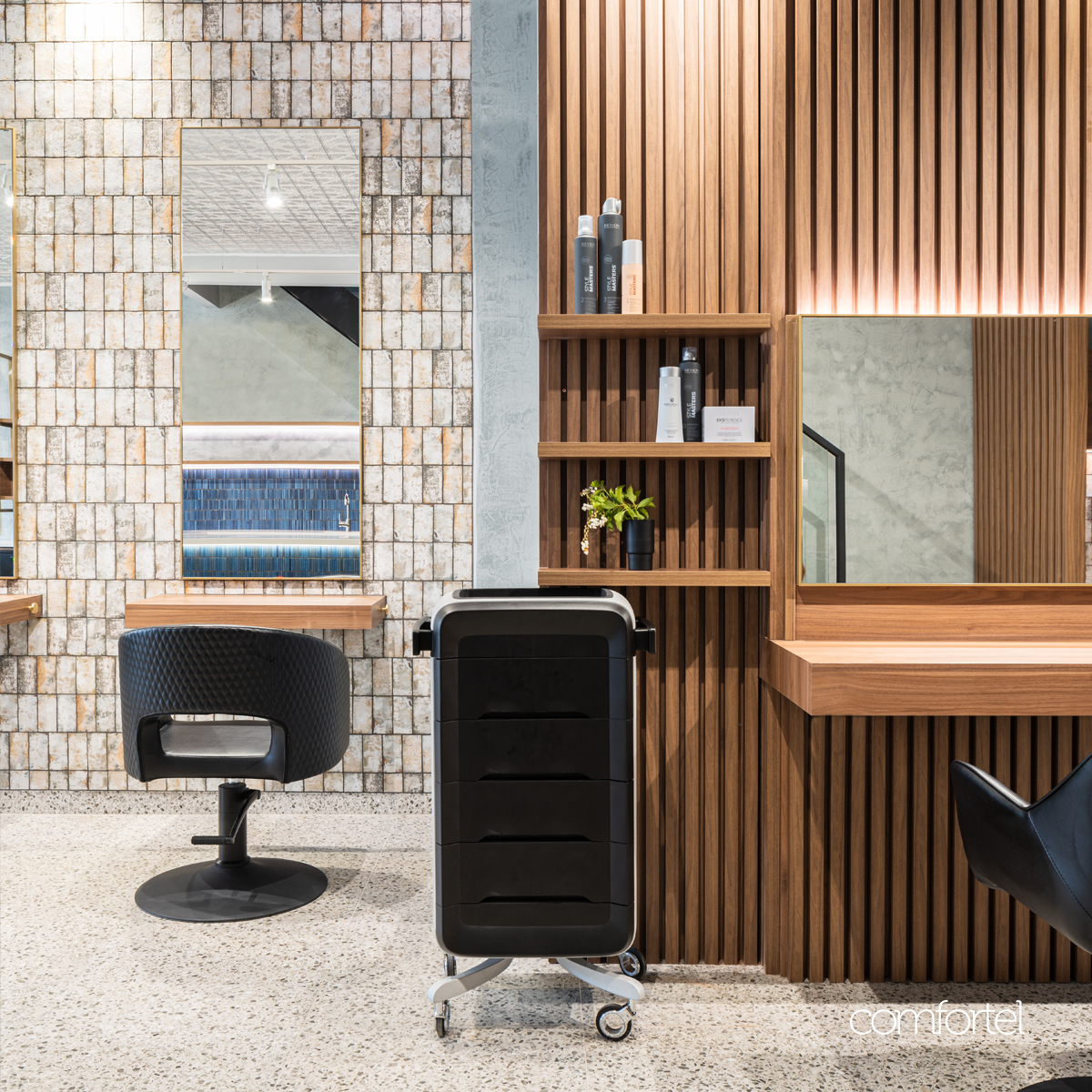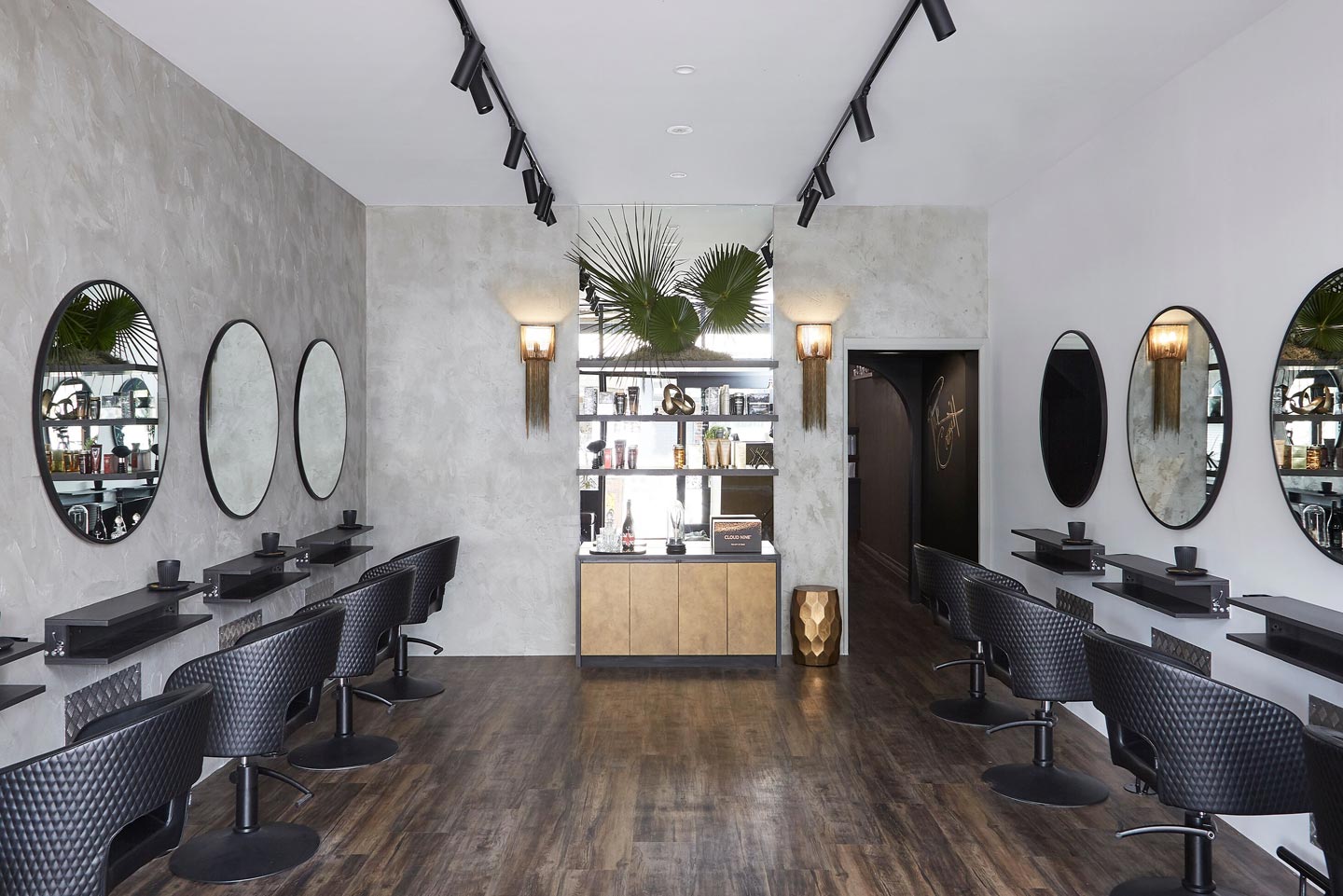 Salon Interior Design Ideas
Cool & Grounded Collection - Embrace Minimalist Salon Style
Discover the Cool & Grounded collection at Comfortel. Our range offers minimalist, texture-focused salon furniture with a cool colour palette. Find design inspiration for your salon in Germany, Austria, or Switzerland and embrace a casual, uncomplicated style. Shop our textured blacks and matte metal salon furniture today for your salon transformation.
A New Era of Salon Style: Comfortel in DACH Region
The cooler color palette complements natural looking materials, creating an ambiance that is both refreshing and grounded. Whether your salon is in Germany, Austria, or Switzerland, shop our collection today and embrace the transformative power of minimalist design.
WANT TO GET INSPIRED?
Check out our blog for all the latest fit out and decorating tips.
Salon Credits:

PAUL CORBITT SALON @paulcorbittsalon  
CHISELED HAIR @chiseledhair