Style Icons
Style Icons. Salon Interior Design Inspiration
YOUR DESIGN STYLE:   
Lovers of black & modern monochrome
Less is more with this salon look, with structural clean lines and a monochrome colour palette.
The salon look embraces natural, often light textured materials combined with black structural furniture to create a 'modern monochrome' look. Simplicity in every element, this sleek salon look has no clutter with an abundance of raw materials that can include concrete, metal, glass and steel.
Keep it simple with structural black pieces incorporated with natural light textures. The striking contrast creates depth and texture.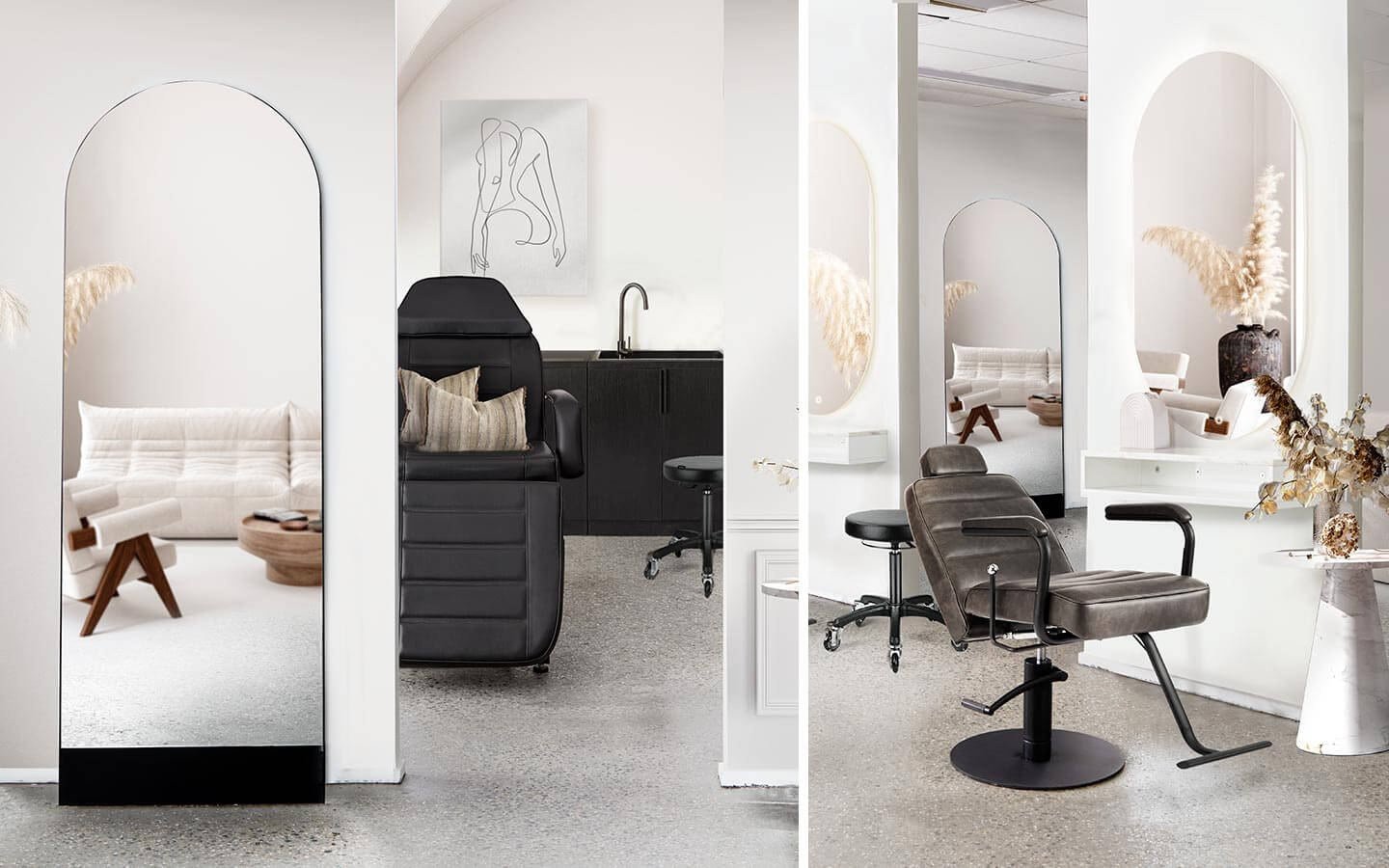 #InstaSalon
Salons with the Style Icons Look...
get the look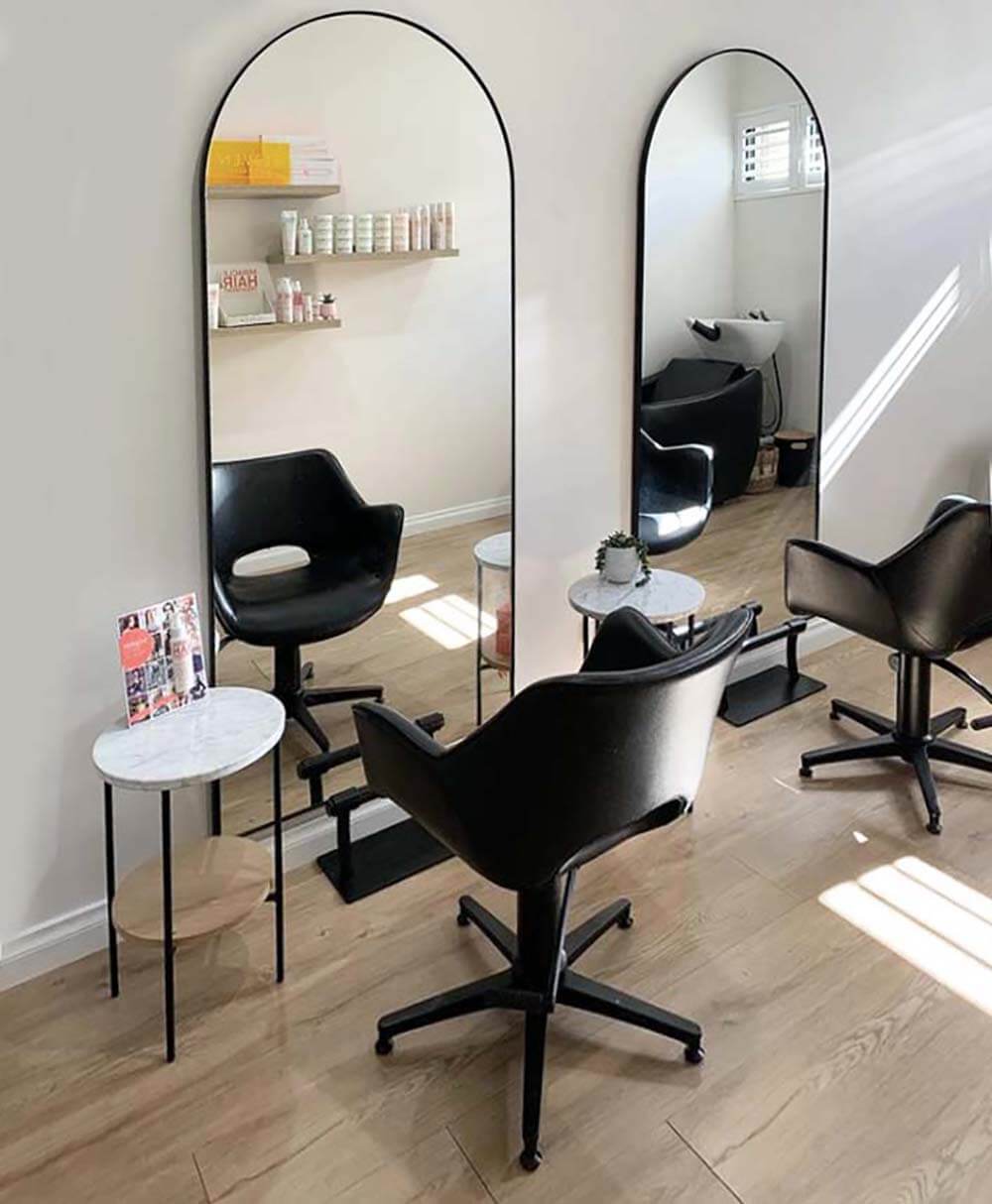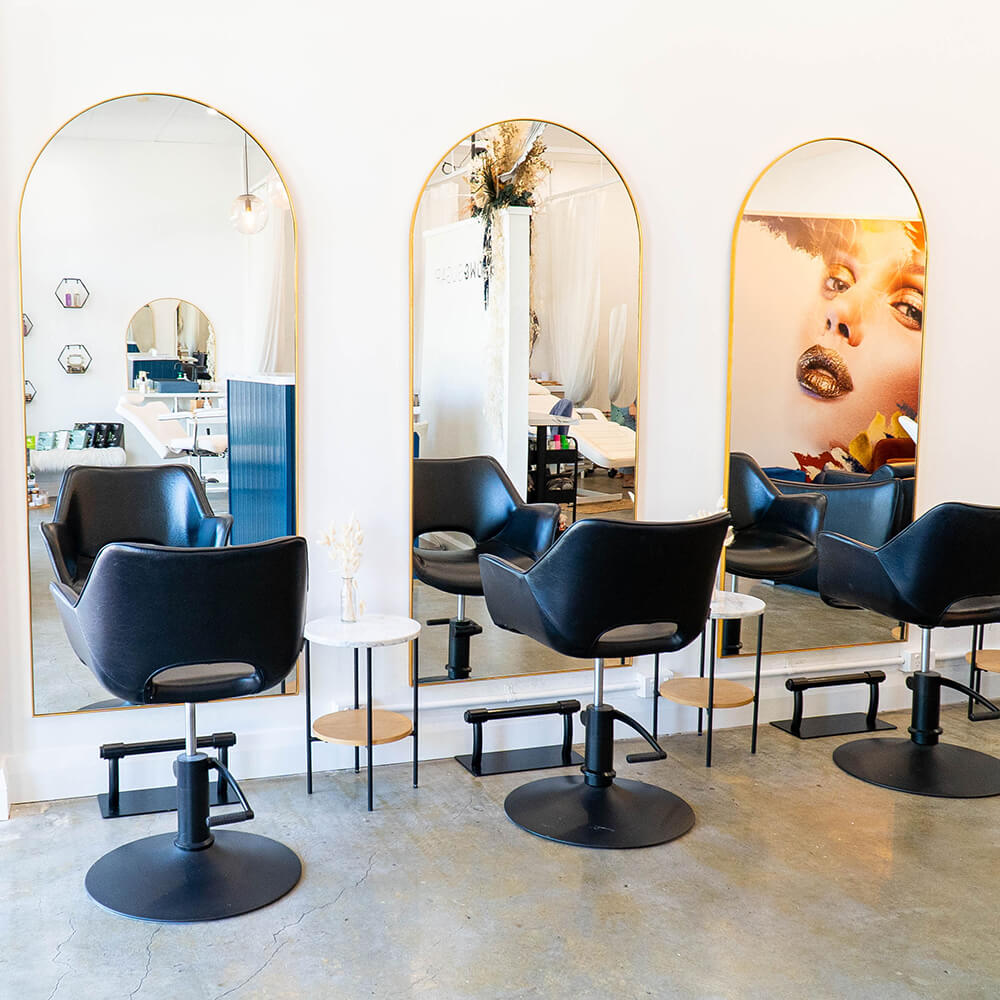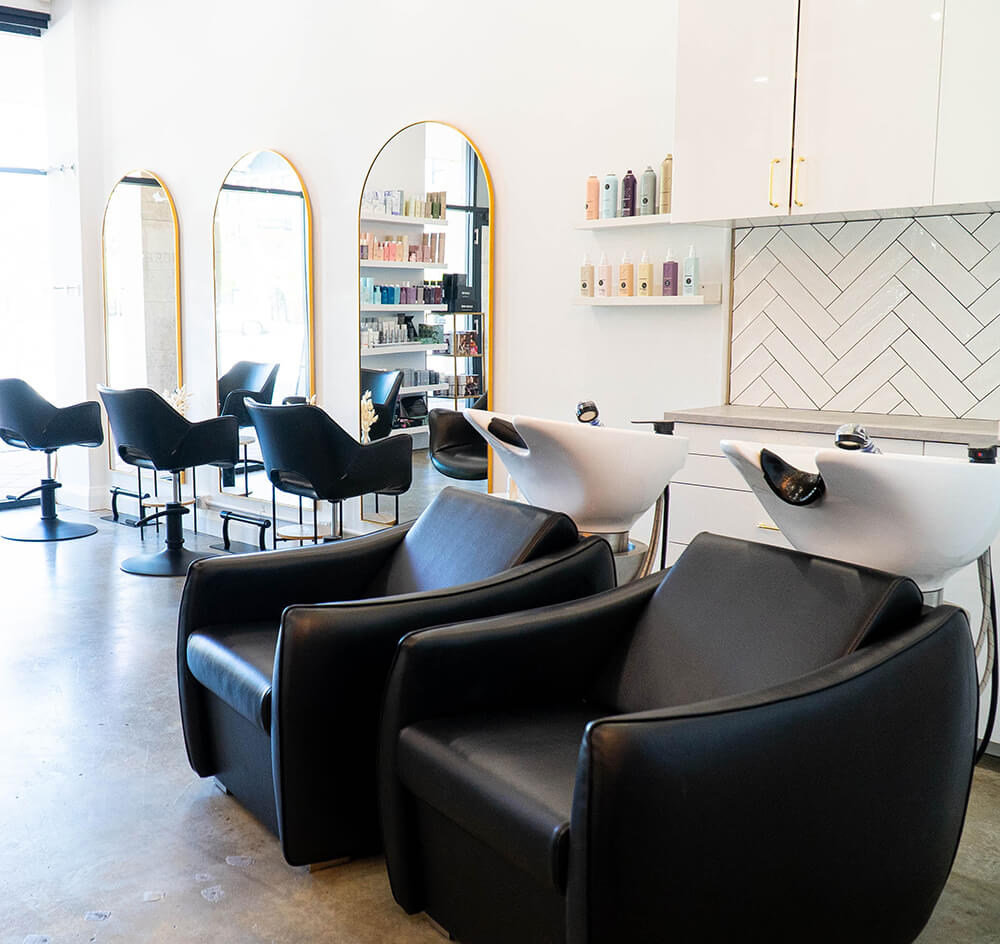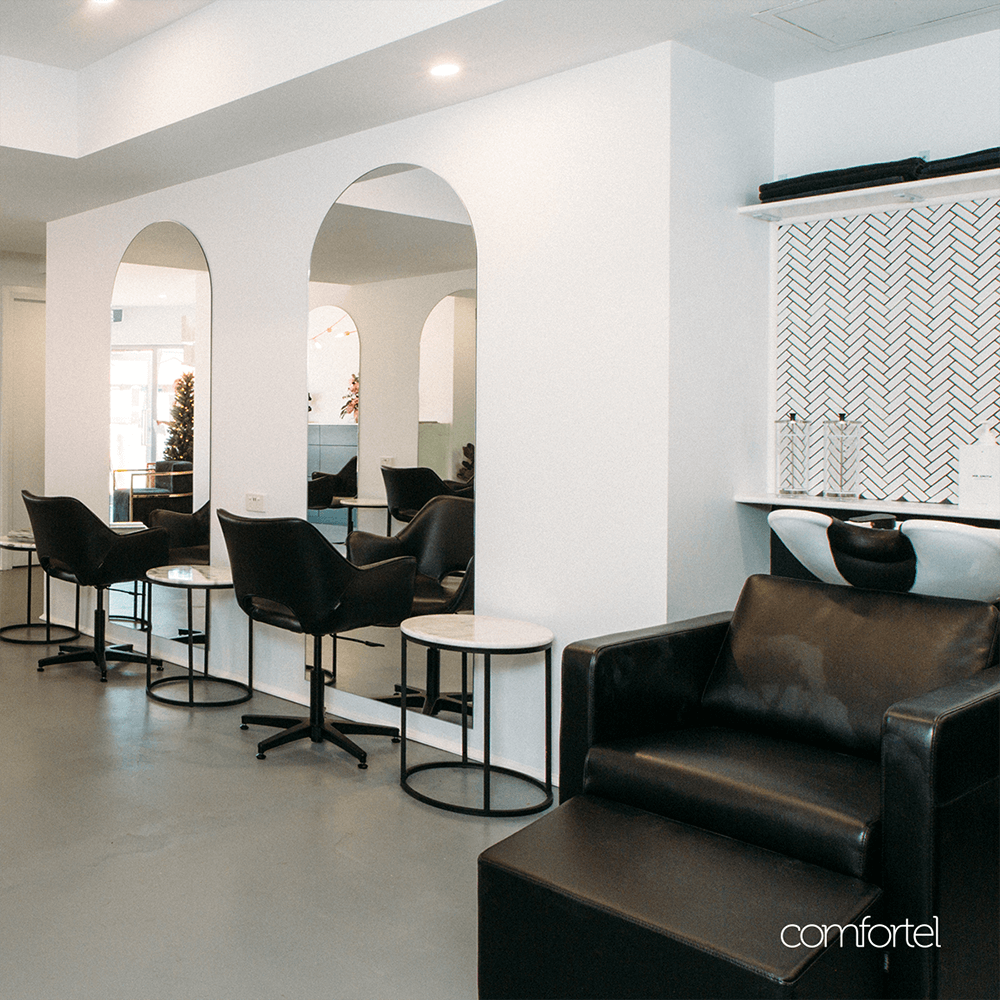 Get the latest looks
Salon Interior Design Ideas & Inspiration
If you're looking for some inspiration on how to achieve the perfect salon interior design, Comfortel are here to help.  Known for helping create the salon space you'll love with our salon furniture and equipment, our salon furniture collections gives you the salon design inspiration that will allow your perfect look to come to life.  Choose the whole collection, or take elements from the look to enhance your existing salon space.
Comfortel offers the latest trendsetting designs in hairdressing furniture including salon chairs, wash lounges, barbers chairs, trolleys, stools and mirrors, the essential partner in unleashing your creativity and setting you apart from the rest. For 20 years, we have been supplying Australian and New Zealand Salons with premium hairdressing and beauty salon furniture and equipment. Industry leaders to cutting edge salons; small and large have relied on Comfortel to provide them with the most innovative, modern approach in salon equipment and furniture. With showrooms Australia-wide and NZ, make sure you pop in to pick-up the new Comfortel 'Look Book' of Furniture Collections for Hair and Beauty with the latest in salon furniture and equipment for your salon!
WANT TO GET INSPIRED?
Check out our blog for all the latest fit out and decorating tips.
Salon Credits:
MANE HAUS & CO @manehausco
ASHLEY KAY  @ashleykaylahairstudio
ARAII LOUNGE  @araiiloungehairandbeauty