Luma Ring Selfie Light
Professional 48cm Ring Light with Temperature Control
The Comfortel Luma Ring Light is a professional Ring Light with adjustable lighting temperature controls that allows you to clip your smartphone on it to take photos.https://youtu.be/4JD1WHDk5V4
*Iphone Smartphone not included.
In stock / Available to order.
dimensions & product details
Dimensions & Specifications
Seamless from 3200k to 5600k
showcase your best work
The Bi Colour temperature controls on this Ring Light is unique, as it adjusts to warm or cool light by just one dial, without the use of filters. This allows you to select the right settings for the perfect look. Simply use the dial to adjust the lighting from a warm candlelight of 3200K to cool daylight of 5600K.
Every salon professional in the industry knows just how essential a ring light is for marketing and social media. If you want to showcase your best work, take stunning photos in your salon, or even enhance the overall look of your salon space, this Ring Light is for you.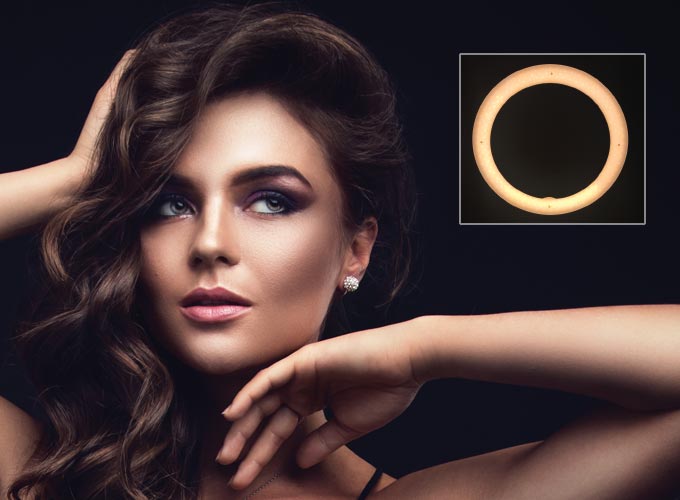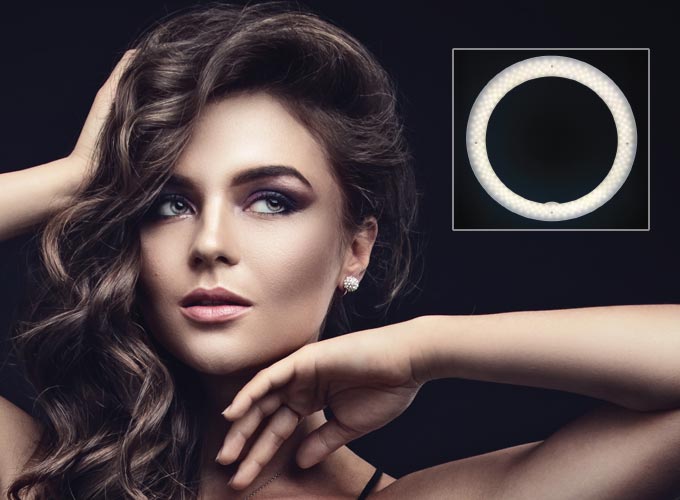 features
New Bi colour Temperature Controls that allows you to change the temperature without filters.
Ring shape LED design can make your subject be shot by uniform light.
Shadowless effect which is suitable for portraits photography.
Highlight SMT LED display with a colour rendering index(CRI) of 90 to 4800LM.
Holder to connect a camera smartphone
Optional Mirror accessory
The bottom of the lamp can be directly installed on the light stand.
Includes a portable carry bag
what's inside the box
The Luma Ring Light  Package Includes:
Comfortel Luma 48cm Ring Light
Smartphone Holder
Adjustable Tripod Stand with Gooseneck Attachment
Click on Mirror
Power Adapter
Carry Bag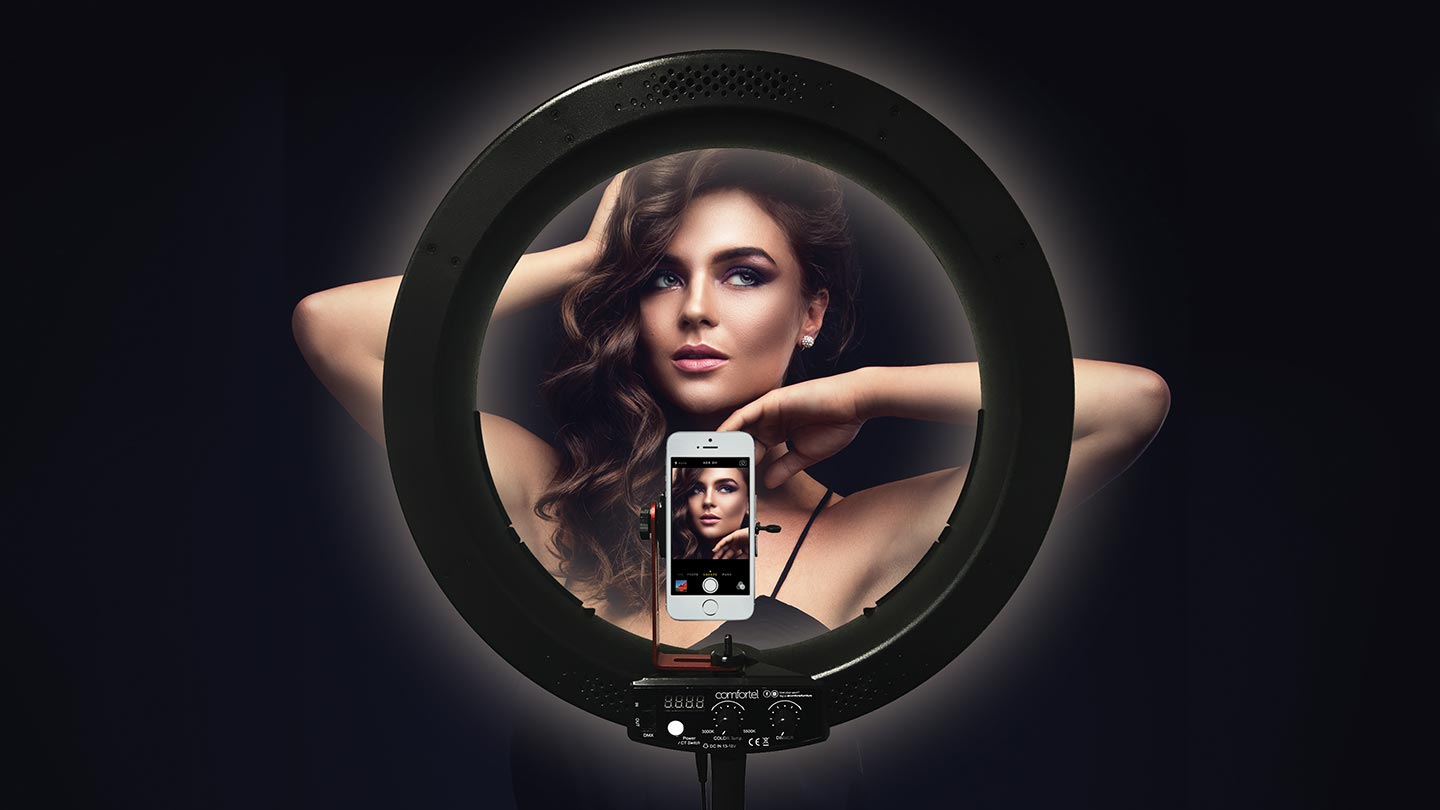 ---

Need more Help?
Visit our Comfortel Product Help & Support Portal
Find answers to your questions about this product.
Get help, download installation manuals, find solutions and more.
---