Beautiful Blush
Salon Interior Design Inspiration

YOUR SALON DESIGN STYLE:
soft, chic & pretty
Discover the Beautiful Blush Salon Style, a realm where soft elegance, chic design, and pretty accents reign supreme. This salon design inspiration highlights the versatility of blush tones, creating an inviting ambiance that beautifully intertwines femininity and tranquility.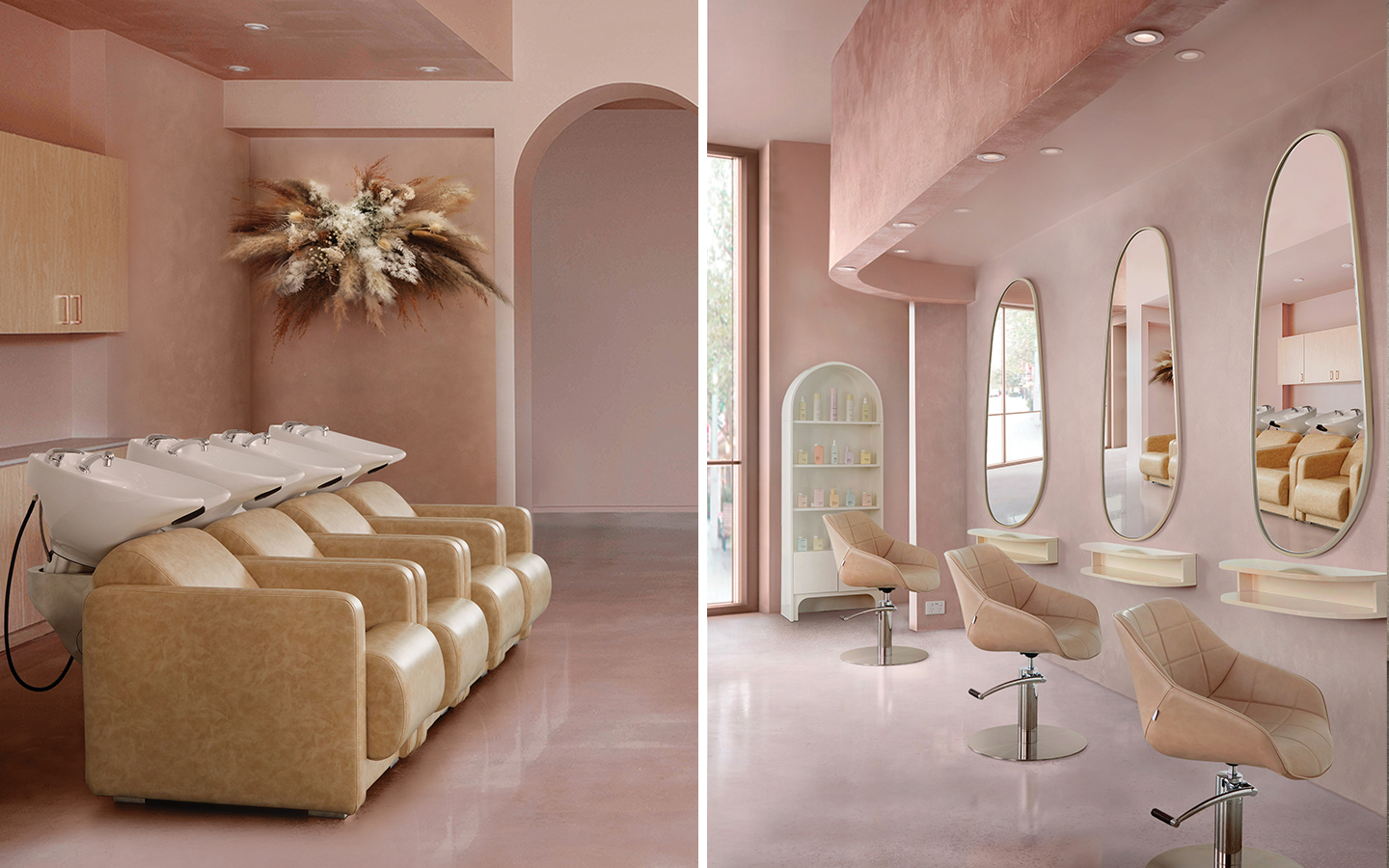 Embracing Femininity with Blush Tones
The blush tone is a divine choice when it comes to creating a salon space that breathes femininity. Its soft and appealing presence, whether splashed on the walls or seamlessly integrated with contemporary salon furniture, captivates the senses.
Elevate Your Space with Blush Salon Furniture
Choosing the right furniture is vital to successfully capturing the essence of the beautiful blush salon style. Our collection of blush salon furniture effortlessly embodies this soft, chic, and pretty aesthetic. From comfortable and elegant blush seating options to stylish, blush-accented workstations, our pieces perfectly encapsulate the feminine charm of this design style.
<
_______
Browse Gallery
_______
>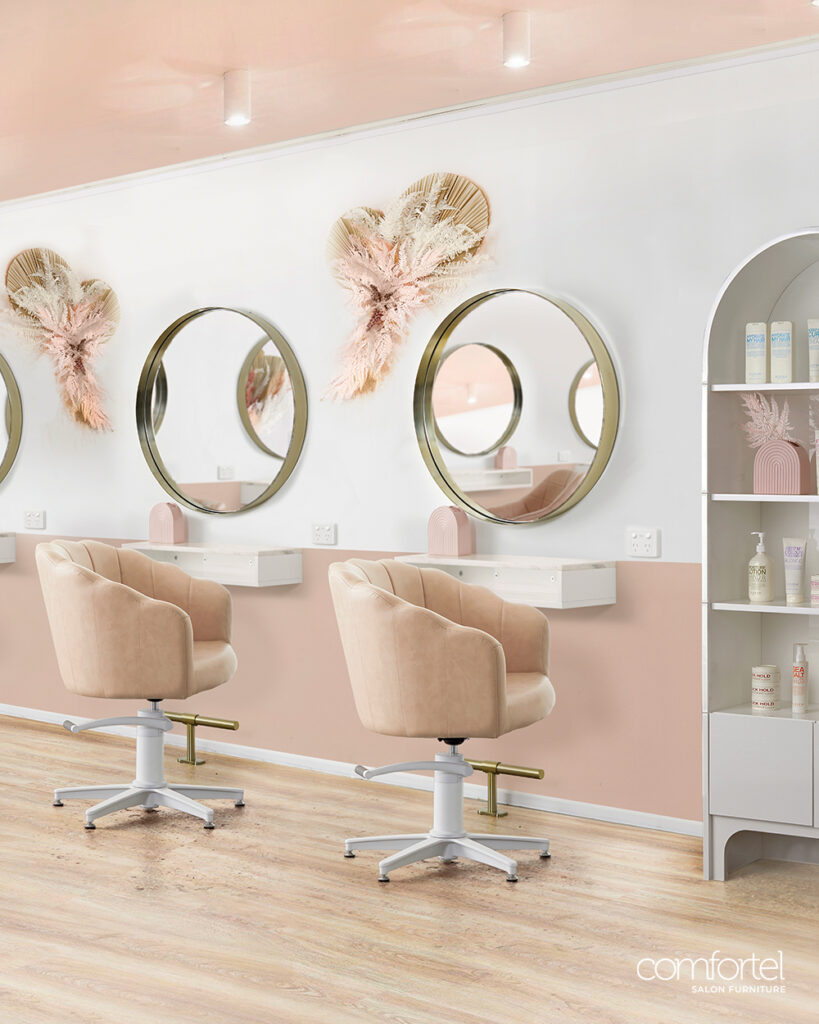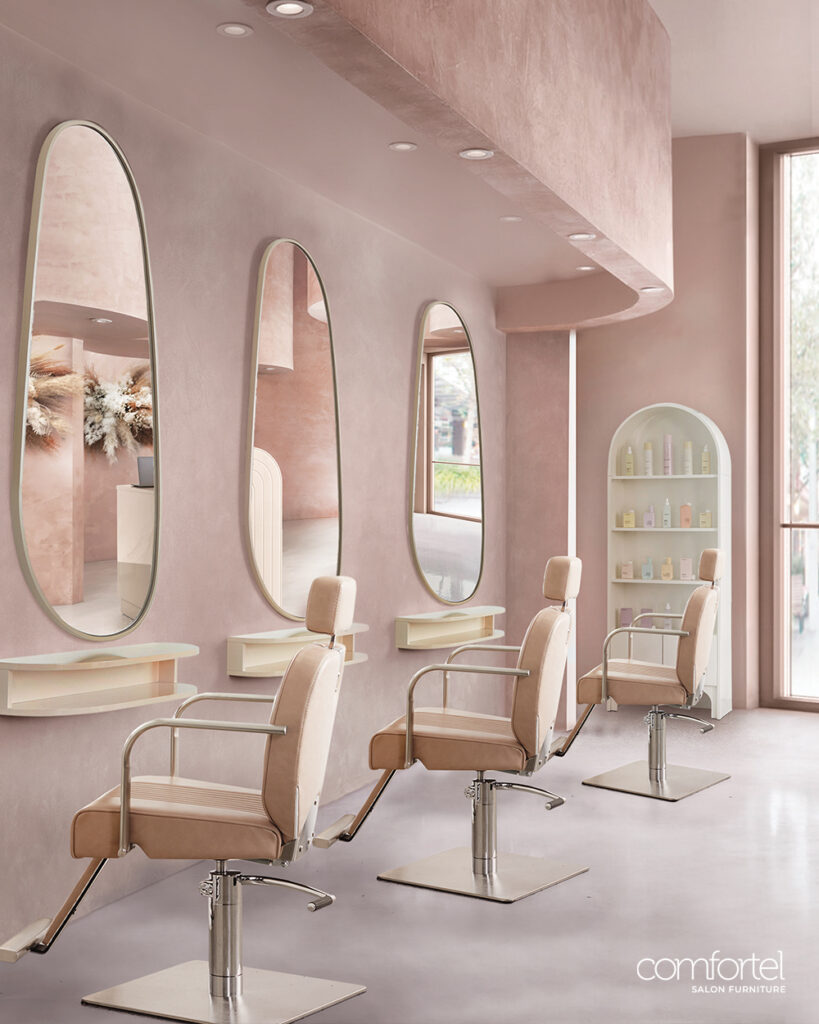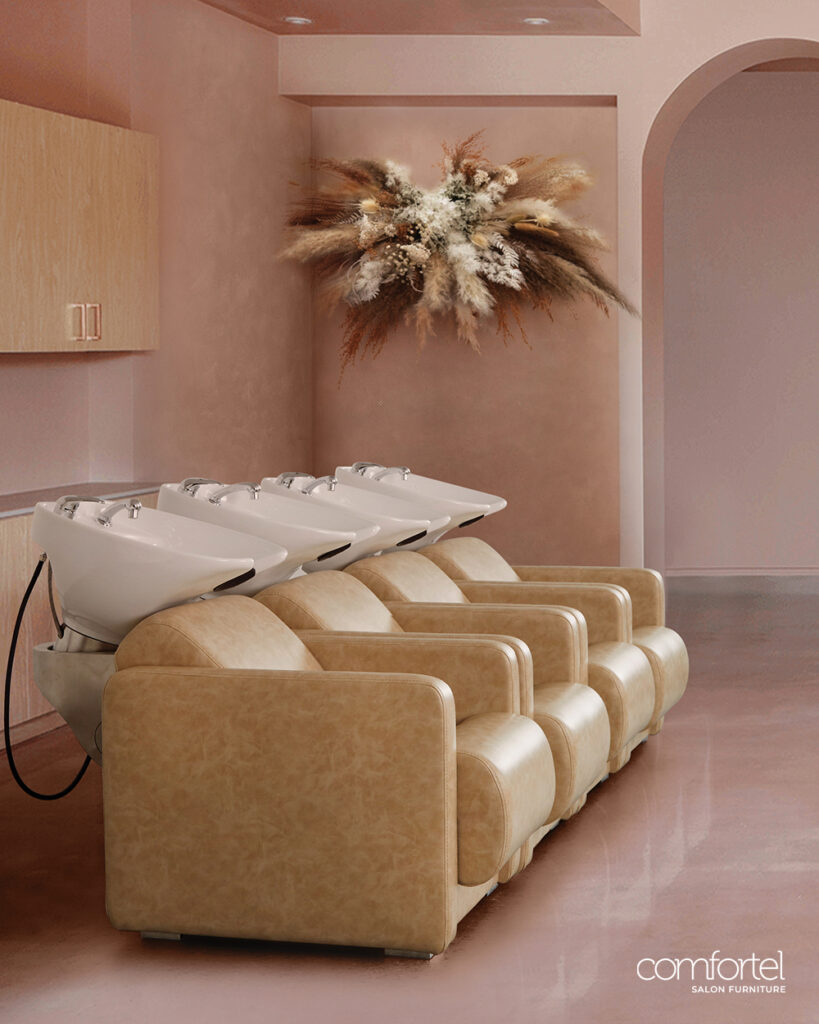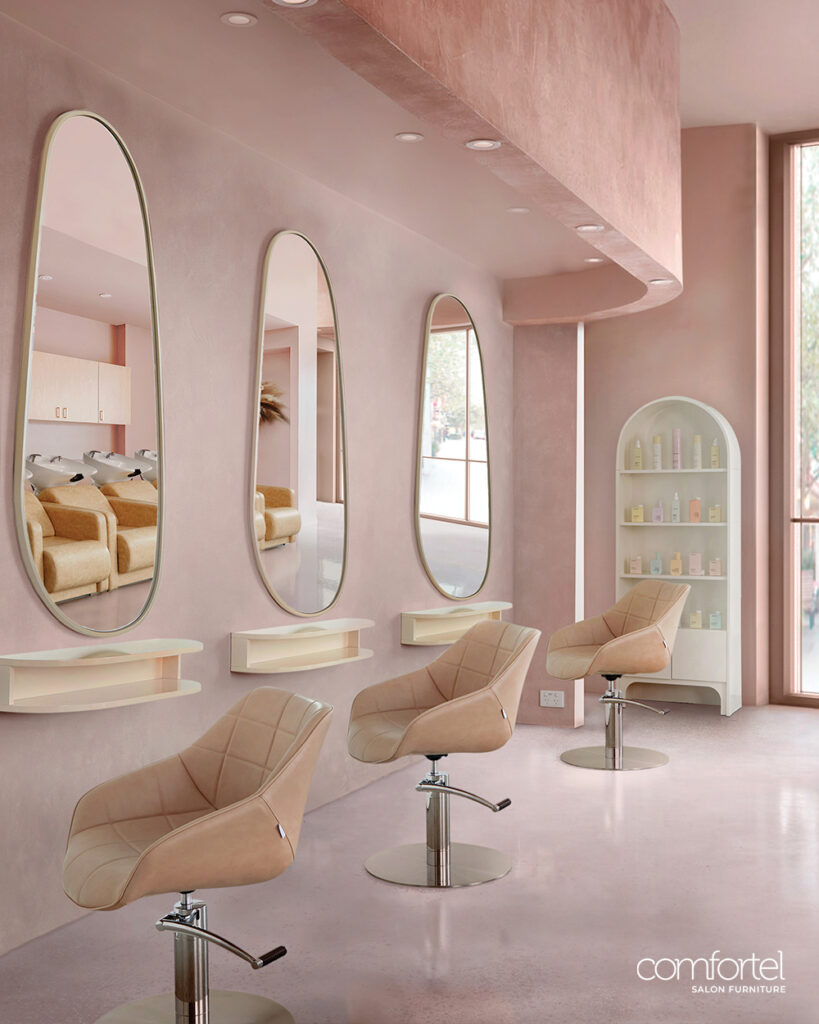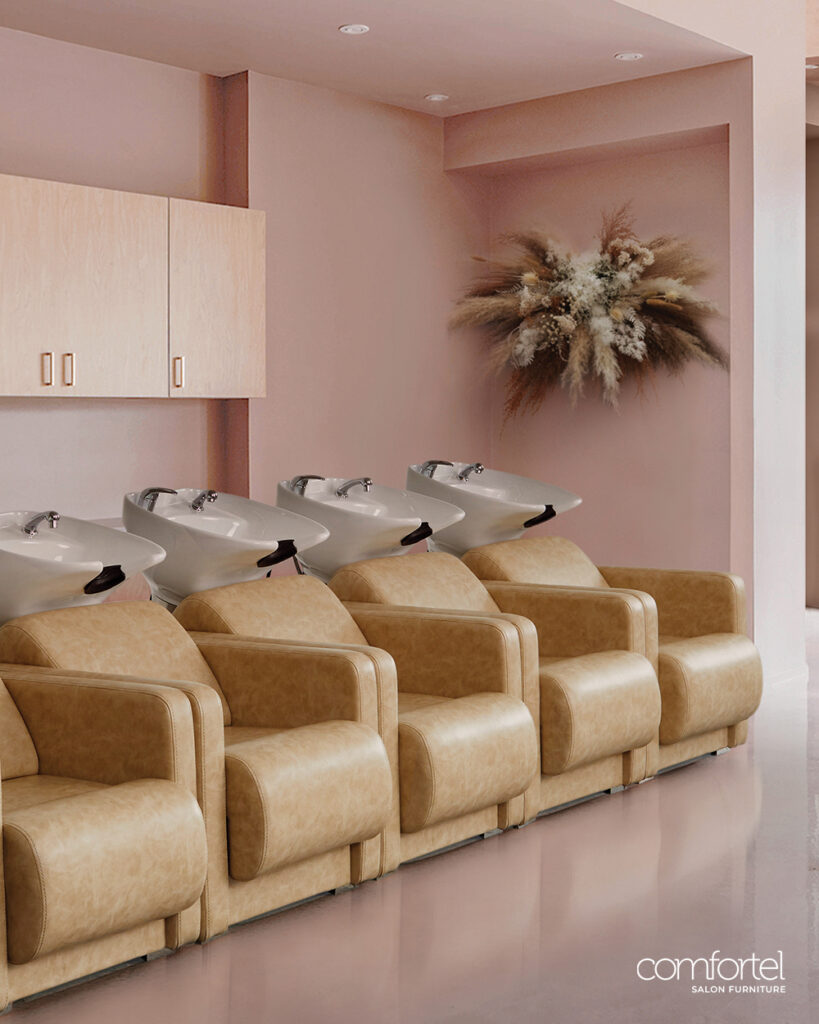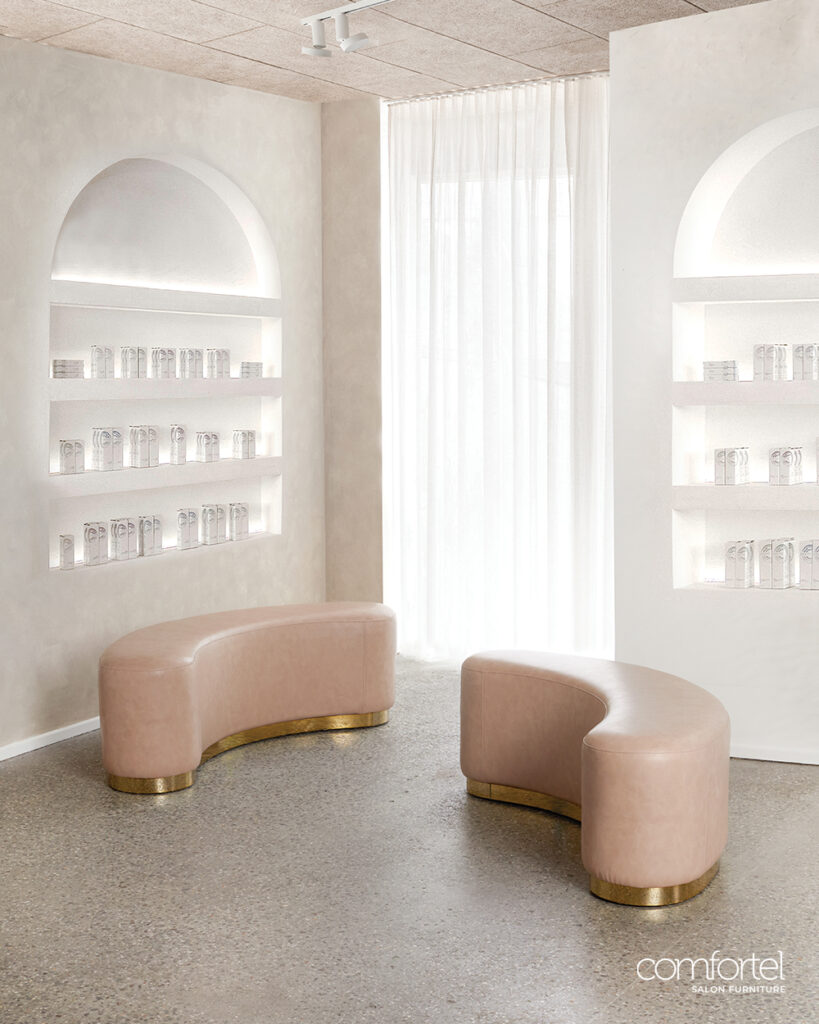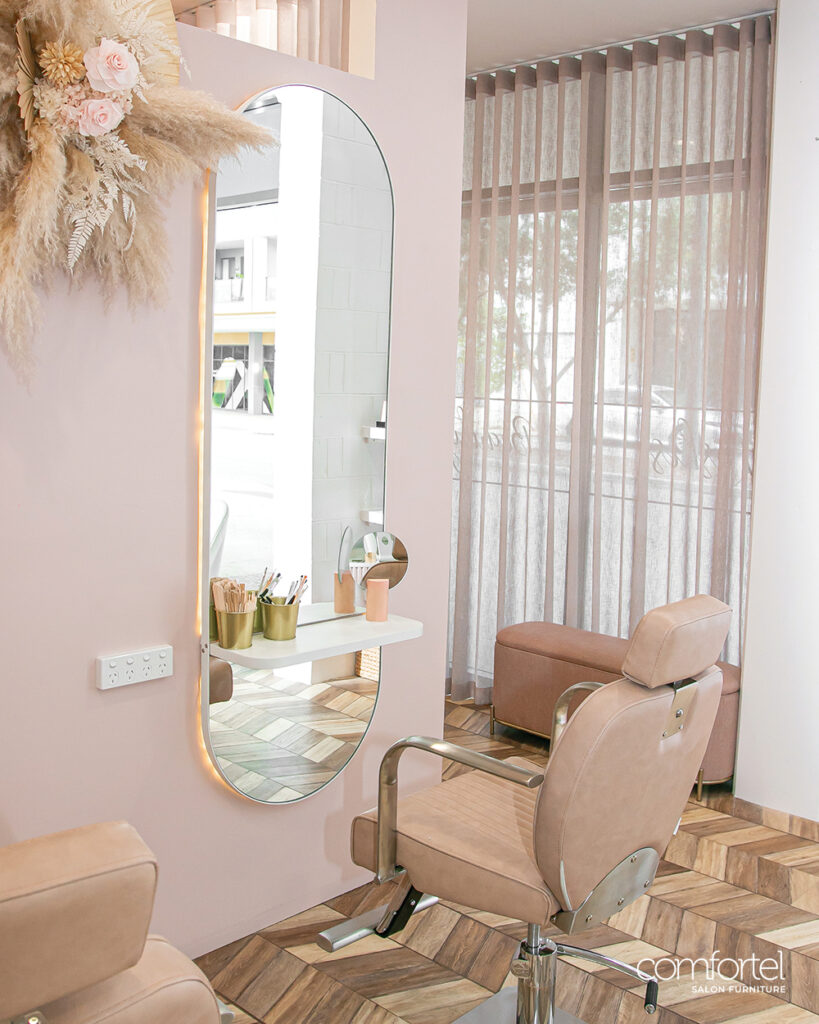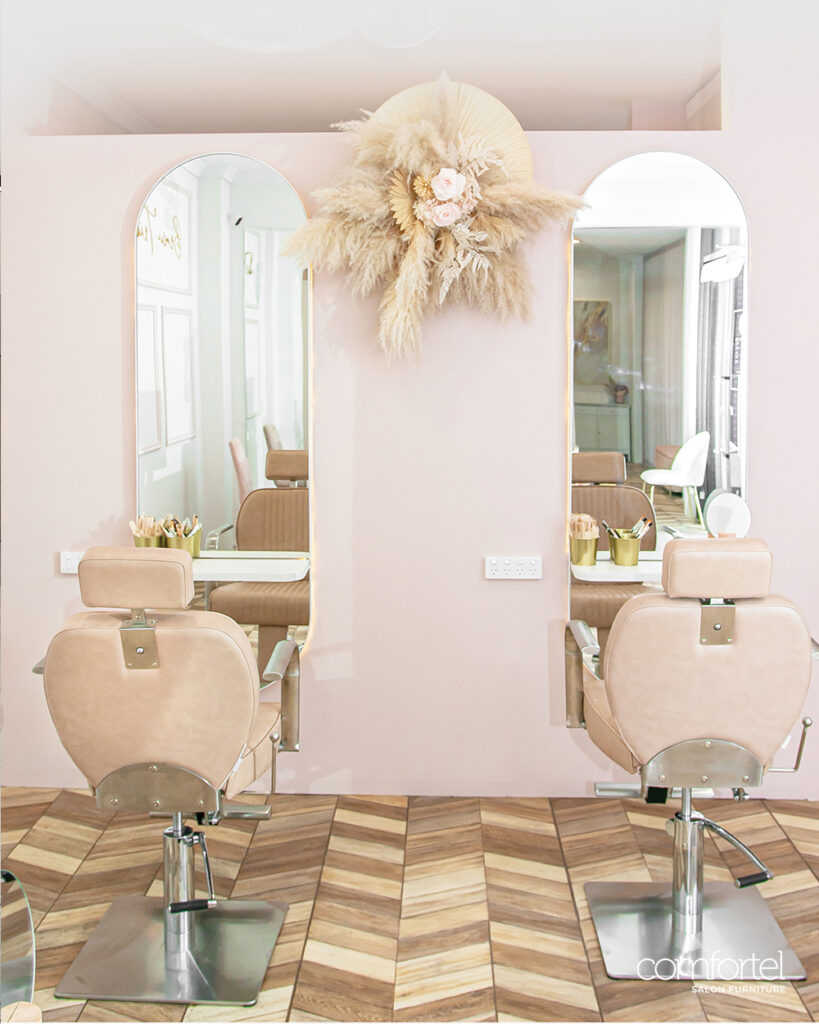 Unify your blush palette by adding colours like Stone or Sand for warmth. To introduce contrast and depth, opt for Tan or Textured Black with matching washlounges and contrast furniture pieces.

Love the Style? See it in Salons
@ComfortelFurniture
shop the look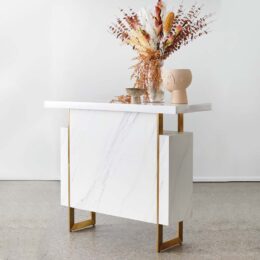 Presley Reception Desk
Standing Desk For Salons
Style:

9028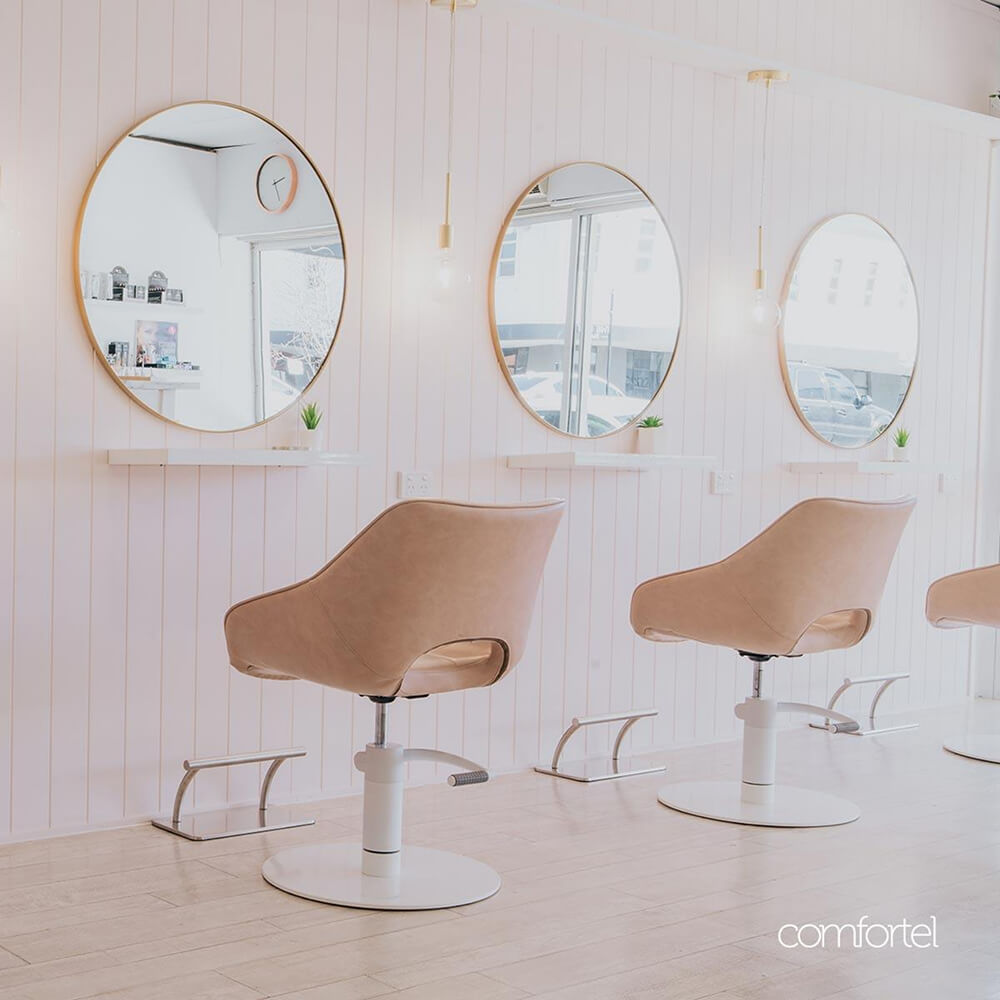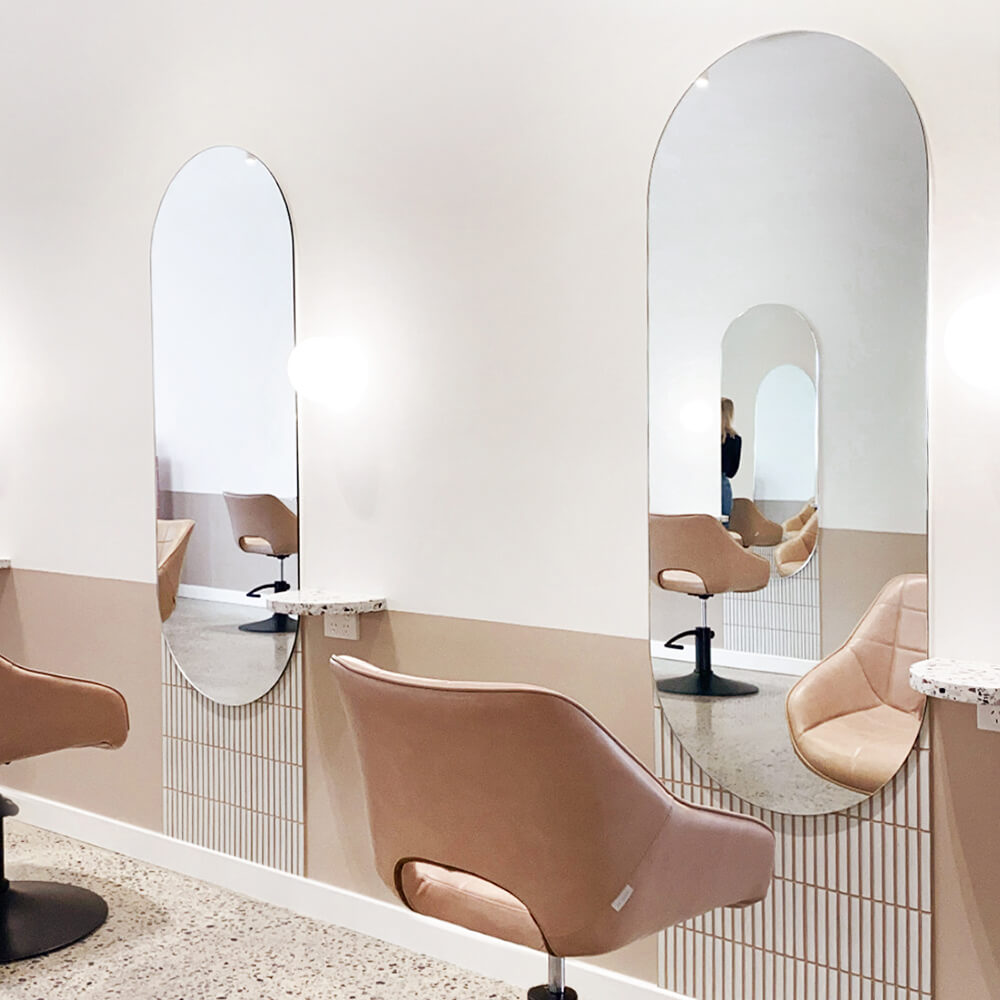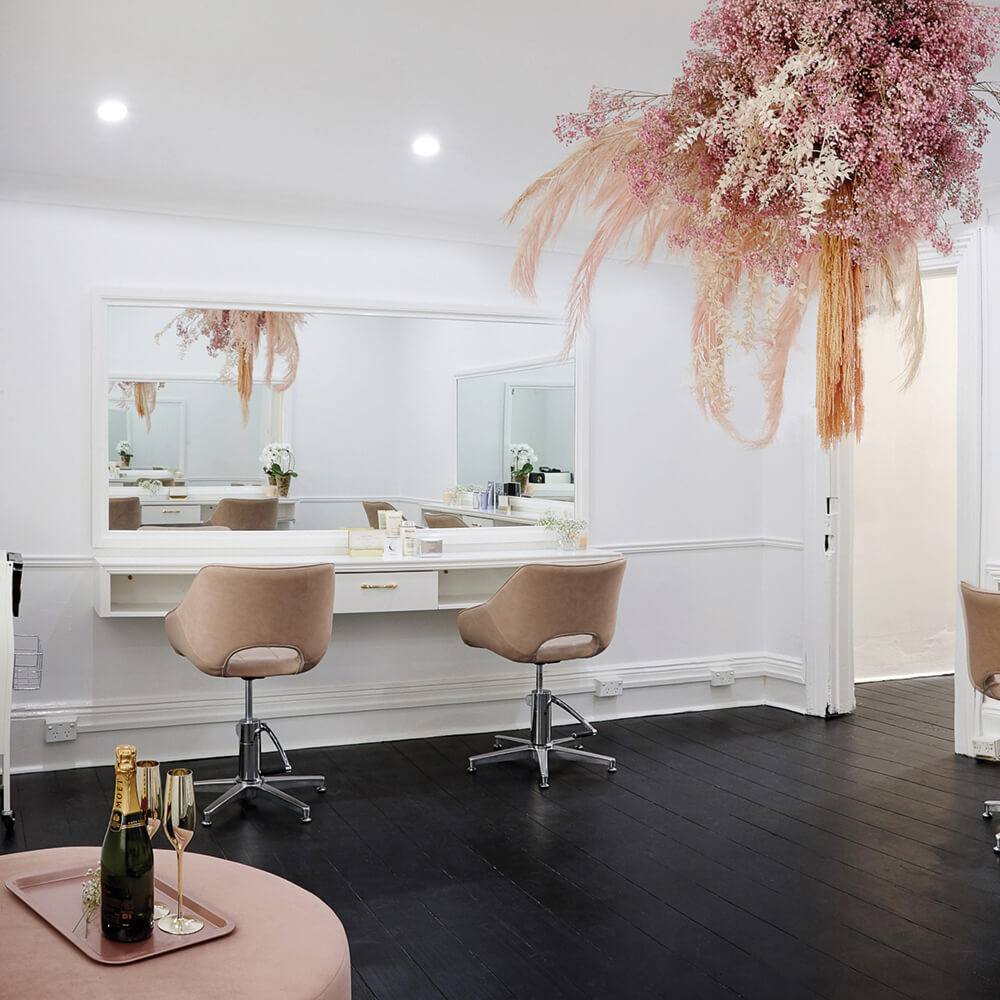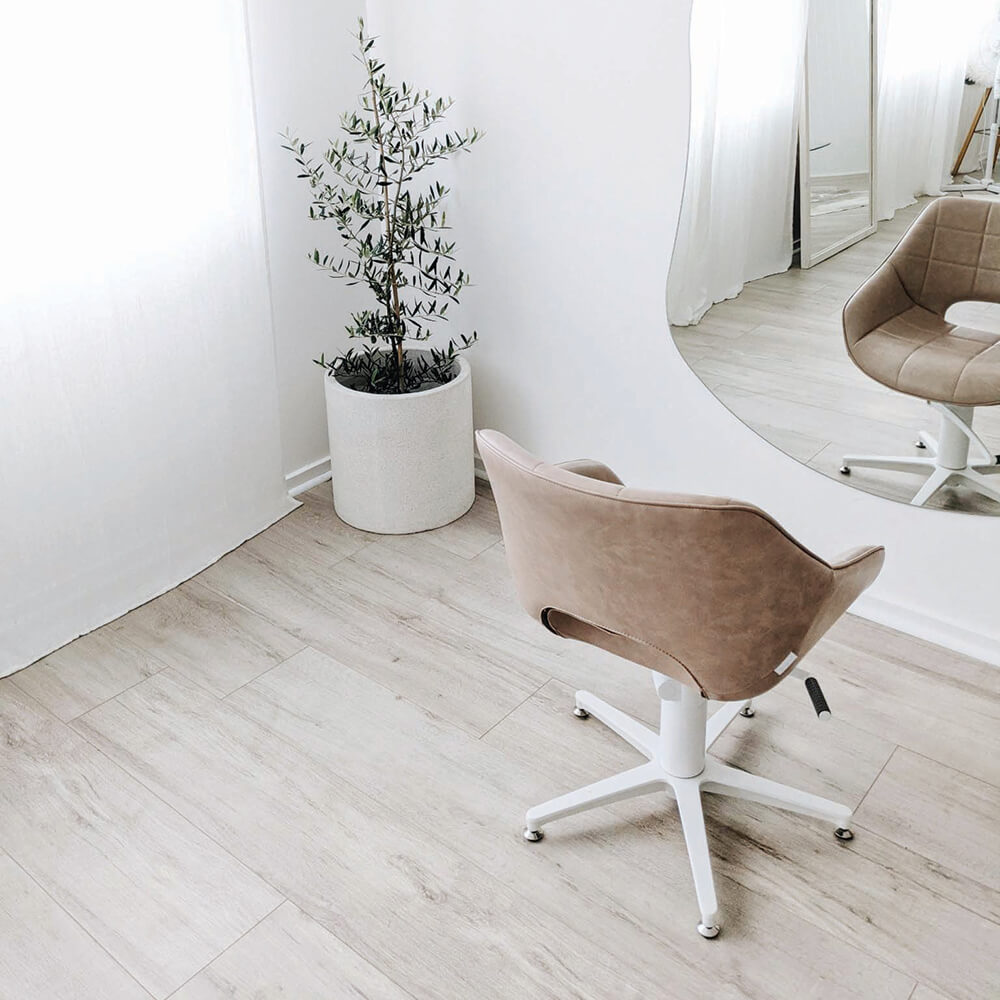 Get the latest looks
Achieve the Perfect Salon Interior Design with Comfortel
In search of salon design inspiration in Germany, Austria, or Switzerland? Look no further than Comfortel. Renowned for crafting spaces you'll adore with our salon furniture and equipment, we're here to make your dream salon a reality. Choose from our trendsetting collections or integrate elements into your existing space.
Unlock Your Creativity with Comfortel's Hairdressing Furniture
With 20 years of experience, Comfortel offers the latest designs in salon chairs, wash lounges, barber chairs, trolleys, stools, and mirrors. From industry leaders to innovative salons of all sizes in the DACH region, we've been the trusted partner in providing the most modern, cutting-edge salon equipment and furniture. Check out our new 'Look Book' for our latest collections.
WANT TO GET INSPIRED?
Check out our blog for all the latest fit out and decorating tips.
Salon Credits:
BOHO BLONDE  @boho.blonde.perth
LACHAISE  @lachaise_hairboutique
EMILY HADRILL @emillyhadrillhairextensions
ESTHER LANE  @estherlane_