Clara 2 Drawer Beauty Trolley
For Beauty Salons & Clinics
Sign up or login for Trade Price + Shop
Clara with its minimalist aesthetic, curved lines and premium materials of high pace durable metals (suitable for busy salon life) will add a wow factor and future proof chic styling to your salon space.
dimensions & product details
Dimensions & Specifications
Powder coated metal frame. MDF Melamine.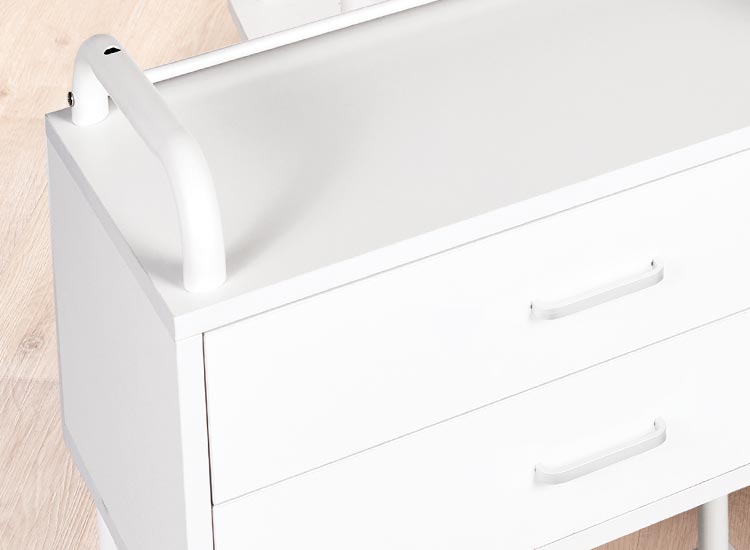 ---

Need more Help?
Visit our Comfortel Product Help & Support Portal
Find answers to your questions about this product.
Get help, download installation manuals, find solutions and more.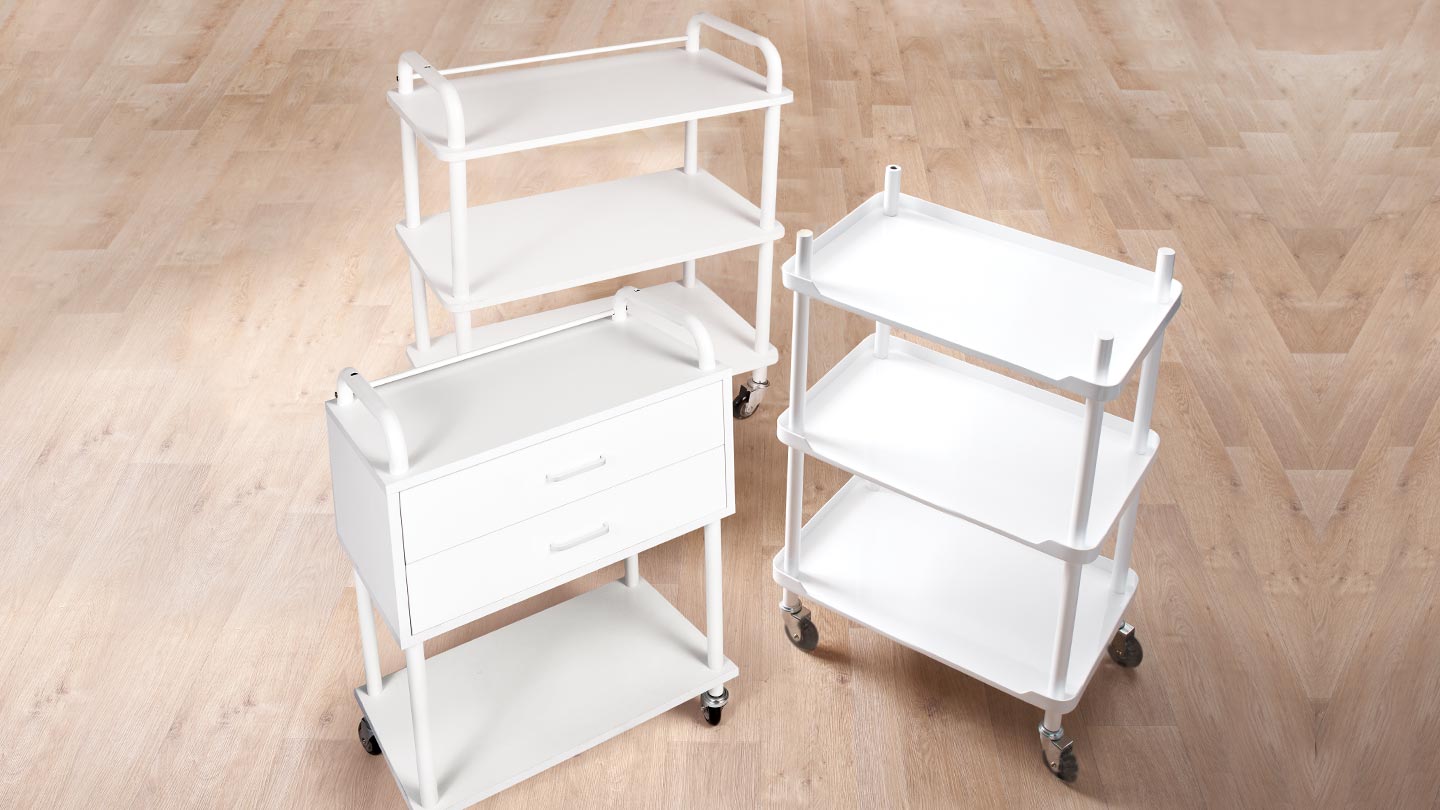 <hr />
 
<a href="https://help.comfortel.com.au/" target="_blank" rel="noopener"><img class="size-full wp-image-362696 aligncenter" src="https://comfortel.com.au/wp-content/uploads/2020/07/logonew-1.png" alt="" width="436″ height="48″ /></a>
<p style="text-align: center;"><strong>Need more Help?
Visit our Comfortel Product Help &amp; Support Portal</strong></p>
<p style="text-align: center;">Find answers to your questions about this product.</p>
<p style="text-align: center;">Get help, download installation manuals, find solutions and more.</p>
<p style="text-align: center;"><a href="https://help.comfortel.com.au/" target="_blank" rel="noopener"><span class="button button-primary">Go to Help &amp; Support Portal &gt;</span></a></p>
&nbsp;
<hr />