Salon Mirror Pole Joiner Frame White
Double Sided Mirror Frame with Base Plate Option. Just Add Mirrors.
Sign up or login for Trade Price + Shop
This salon pole mirror frame is a hidden gem to create a double sided, free standing mirror in your salon.  A great option when you want to add more workstations in your salon if you don't have enough wall space or want to centralise your workstations without creating new walls.
The extension piece at the top is designed to bolt to the ceiling, by extending up! This allows you to bring power down from the ceiling and connect your LED mirror option or simply powering your tools through the central pole.  Made out of solid powder coated metal in a matte look, bolt it to the floor, and create a contemporary styling station where you can mount selected Comfortel mirrors on each side.
Totally solid, it also comes with 2 round metal 'stain free' benches. Just add 2 x Comfortel mirrors to complete the look.
Add a Base Plate as an extra option, if you prefer not to bolt to the floor.
dimensions & product details
Dimensions & Specifications
Single: 25cm Diameter: 50cm
White (Stain Free with Comfortel Salon Shield)
For Installation of mirror, please refer to individual Mirror Owners Guides.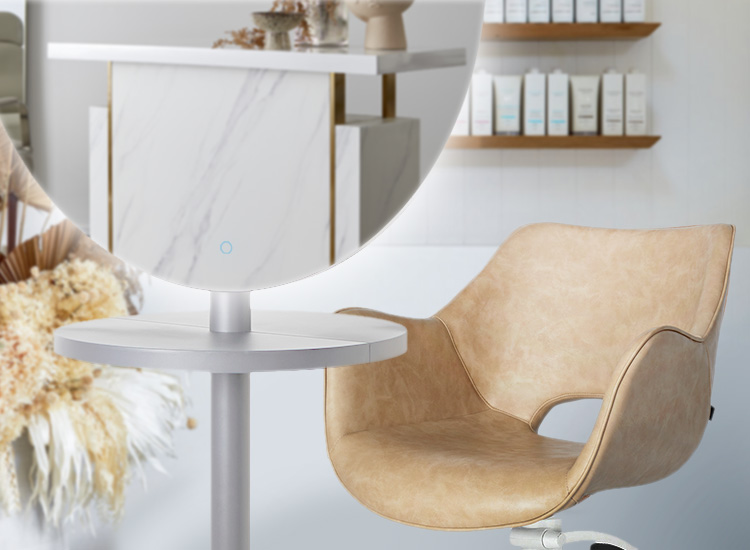 Refer to our User Guide for all compatible Comfortel Mirror Options & Installation Guide.
Mirrors sold separately. Designed by our Comfortel team it is compatible with all Comfortel LED Mirrors, Villa Salon Mirrors, Round & Oval Mirrors. 
features
Solid Metal Pole Frame and Bench
Able to be used by two stylists at the same time.
Suits a variety of Comfortel's mirrors.
Package includes Central Pole with Cover, Extension Pole, 2 x Benches, 2 x Mounting Rigs, Hooks,
Option: Bolts into the ground.
Option: Base Plate in Black
Easy to clean.
Base Plate:
Solid Metal plate
Allows Comet Footrests to be installed as option
#instasalon
See the #comfortelSalonJoiner in salons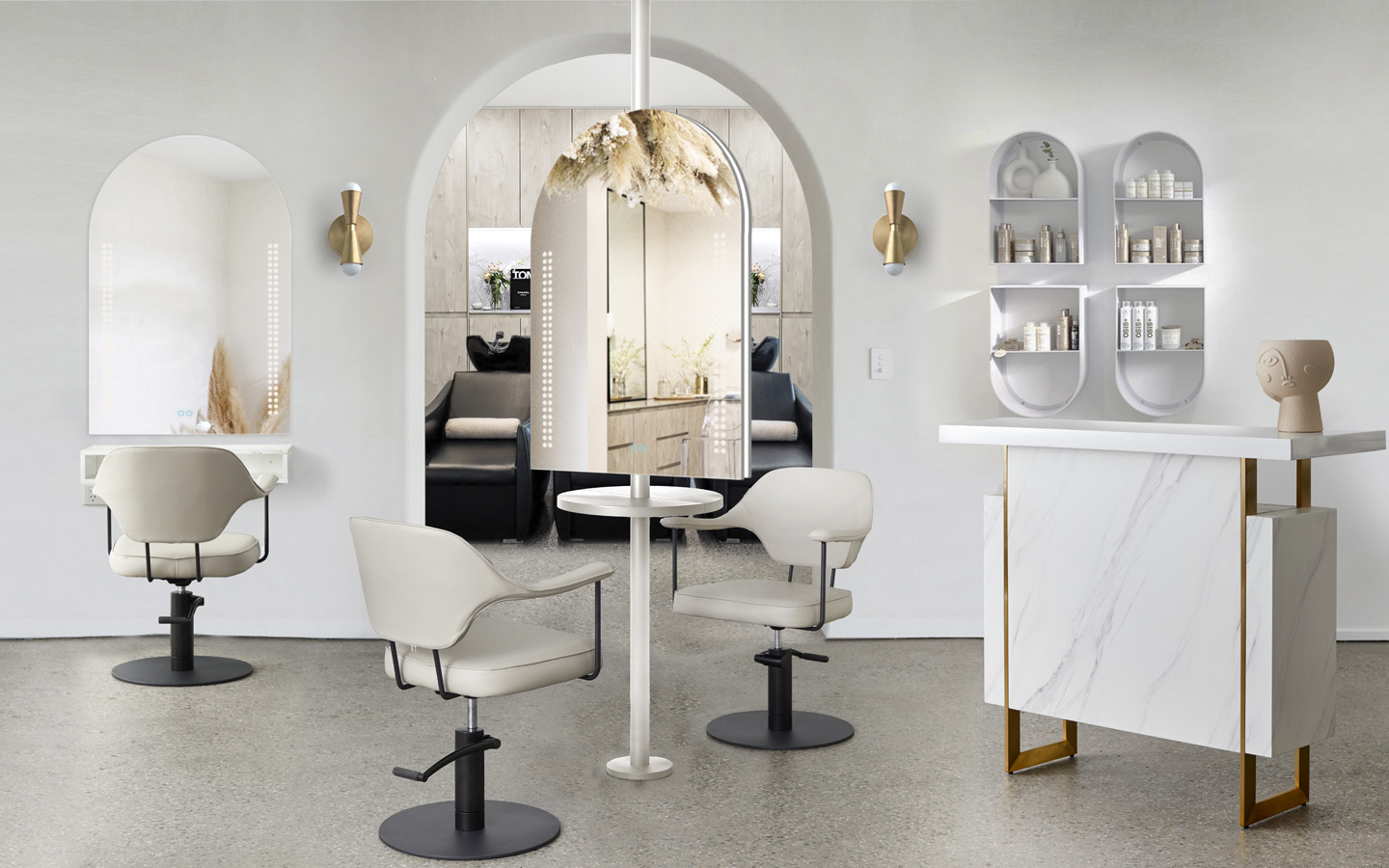 ---

Need more Help?
Visit our Comfortel Product Help & Support Portal
Find answers to your questions about this product.
Get help, download installation manuals, find solutions and more.
---