Del & May Hair Studio. Dreamy Bohemian
Hairdressing
Salon Spaces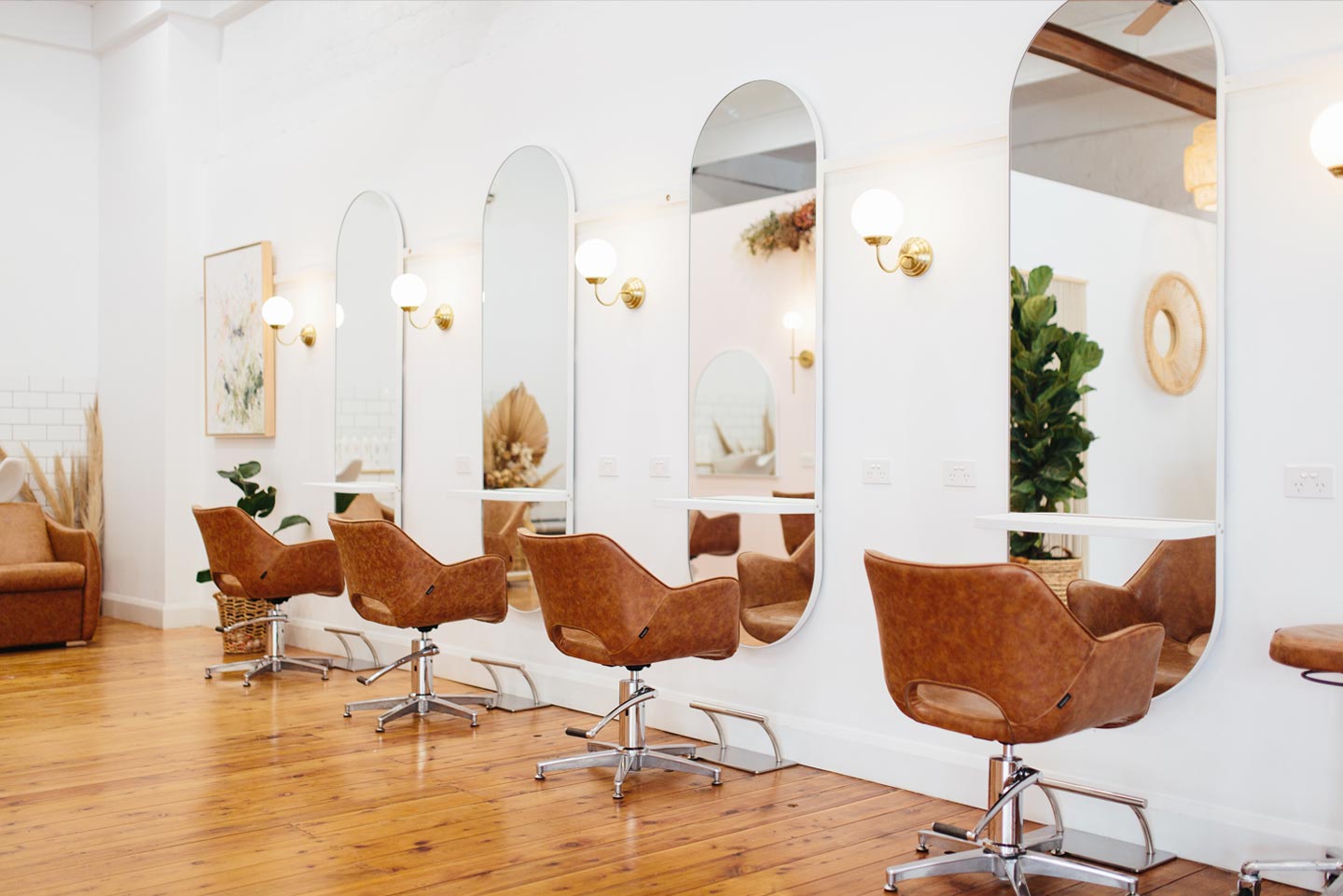 Dreamy Bohemian
Del & May Hair Studio
Del and May Hair Studio is a boho dream, located in country Victoria, Australia. When you enter, you feel your worries melt away with bursting natural light, unique rattan statement pieces and natural textures, the perfect design elements needed to create the popular earthy style.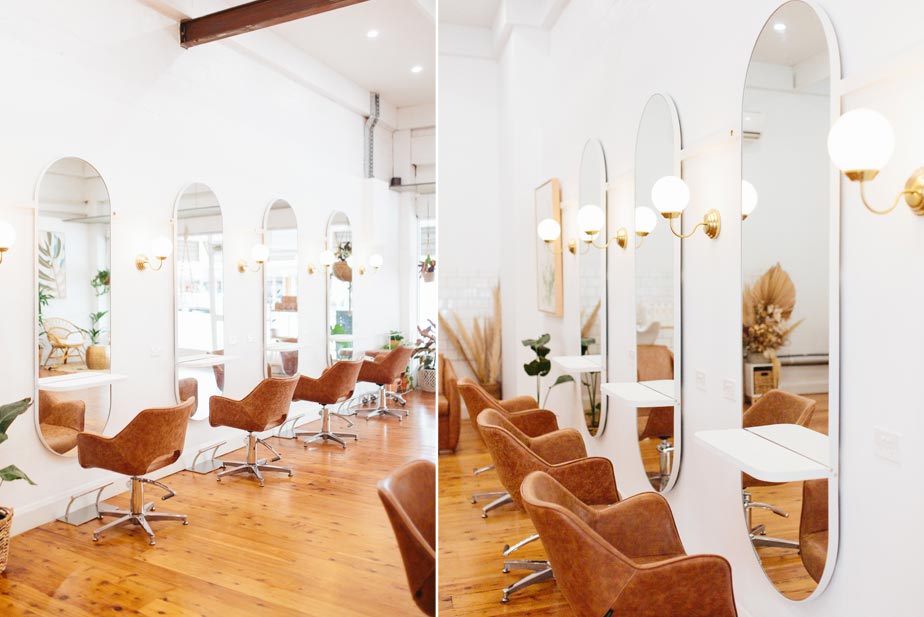 Salon Style
Greeted by a natural reception area filled with rattan waiting chairs and Comfortel's Willow Reception Desk, the salon space feels like a breath of fresh air with vast ceilings, bright white walls and statement light fittings, characterising the area with their signature, woven detail.
A colour pallet of whites, lush creams, wood browns and deep greens are flawlessly combined, creating a contemporary and cohesive feel. Saturating the neutral tones are brilliant layers of earthy textures, each section of the salon space singing with a modern and spirited feel. Bright, playful artwork along the walls brings natural elements to life, adding a lively touch.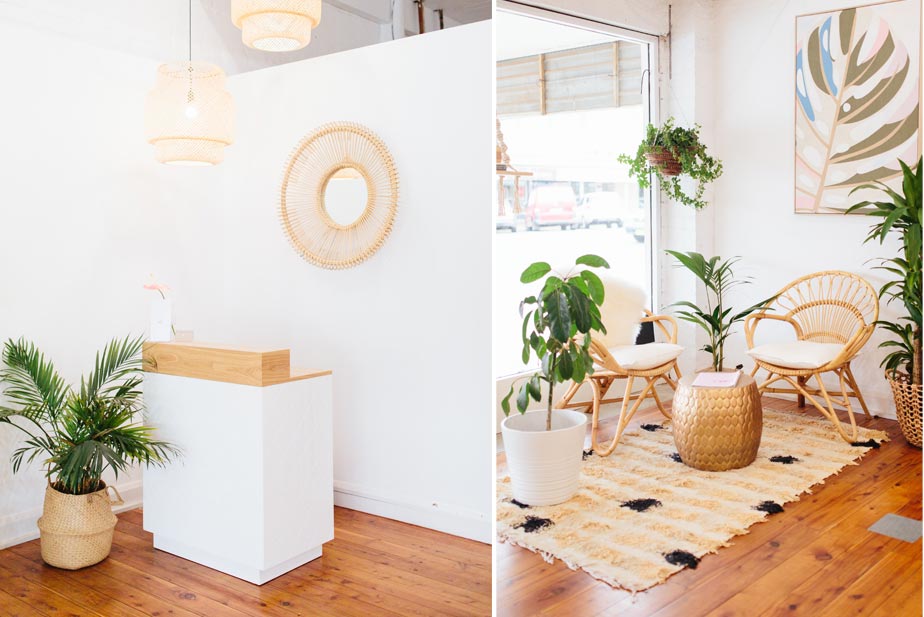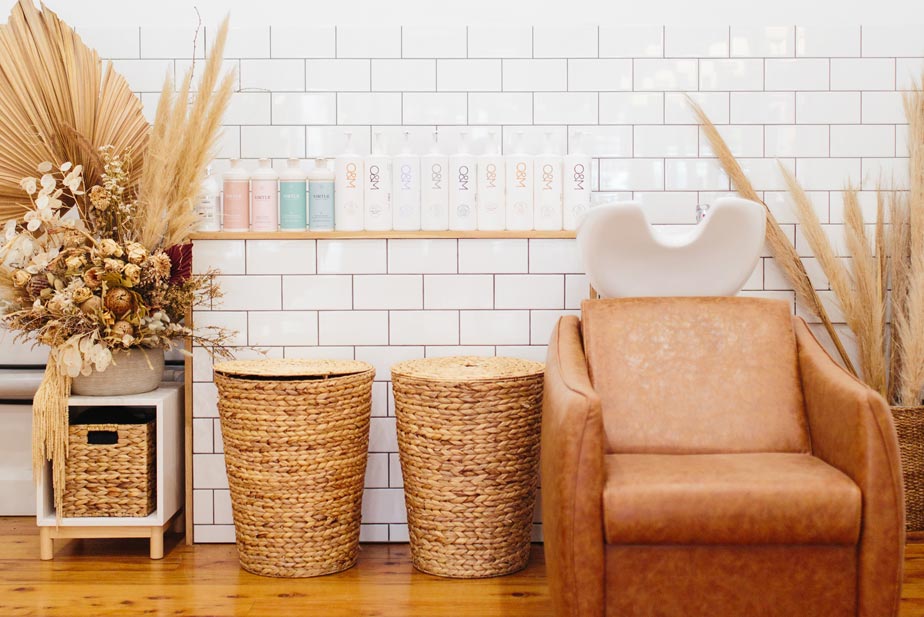 Boho Decor
True to it's bohemian salon inspiration, lush greenery is cohesively incorporated throughout the salon interior; hanging from the ceiling, dotting the shelves, sitting by the desk. The bright flora is contrasted by dried flower arrangements, the elaborate pieces adding texture, creating an atmosphere of boho elegance.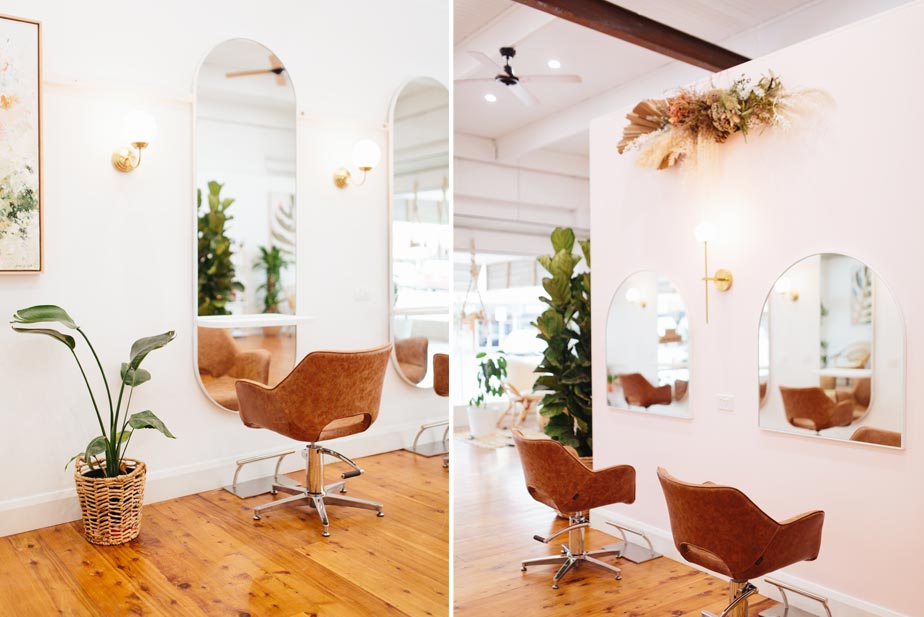 Salon Furniture
Within the styling area, Comfortel's Villa tall arched mirrors are lined up with their signature range of Tan salon furniture – Chloe Salon Chairs, Hazel Washlounge and Salon Stools, each magnifying the contemporary richness of the bright colour pallet. Each styling station is perfectly complemented by sandy wooden floors and pops of greenery.
Allocating the wash area a section of modern subway tile backsplash, opposing large woven baskets, highlights how each element is thoughtfully considered in the interior design and is artfully placed throughout the salon space, creating a soothing oasis with a myriad of subtle features. Hanging threaded baskets add dimension, wooden beams lining the ceiling add warmth, and gold light fittings between each mirror add an impeccable touch of metallic shine.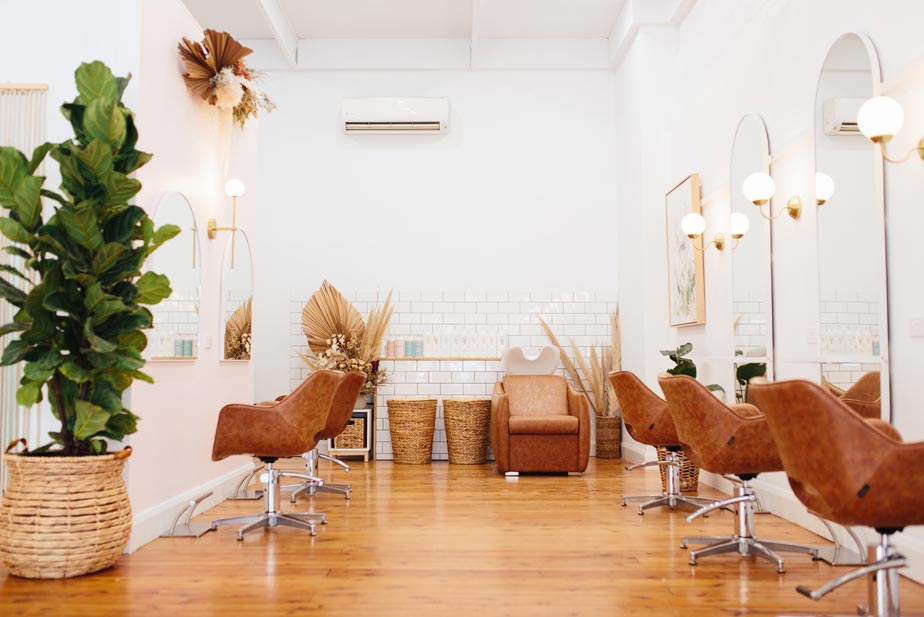 Describing her inspired bohemian boutique style, owner Delwyn Gun says; 
"I wanted to create a calming oasis that allows clients to completely relax and leave not only having beautiful fresh hair but a calm and positive mind."
How to get a 'Dreamy Bohemian Salon Design Interior' or take elements to make it your own
Start with a neutral colour pallet. Warm muted tones are the perfect canvas! This will allow you to be more creative with colourful statement art, furniture, and light fittings.
Don't be scared of a little (or a lot) of green! Remember that plants come in all shapes and sizes – include larger scale pieces for dimension as well as smaller plants for perfect pops of colour to dot around the space. Plants are also a wonderful way to get creative with use of empty space, hanging them from the ceiling, line them on the walls, dot them on shelves, or pile them on the floor.
Add textures by layering. Woven baskets on polished floors, and dashes of metallics and large mirrors will add a sense of everyday glamor to the relaxed style.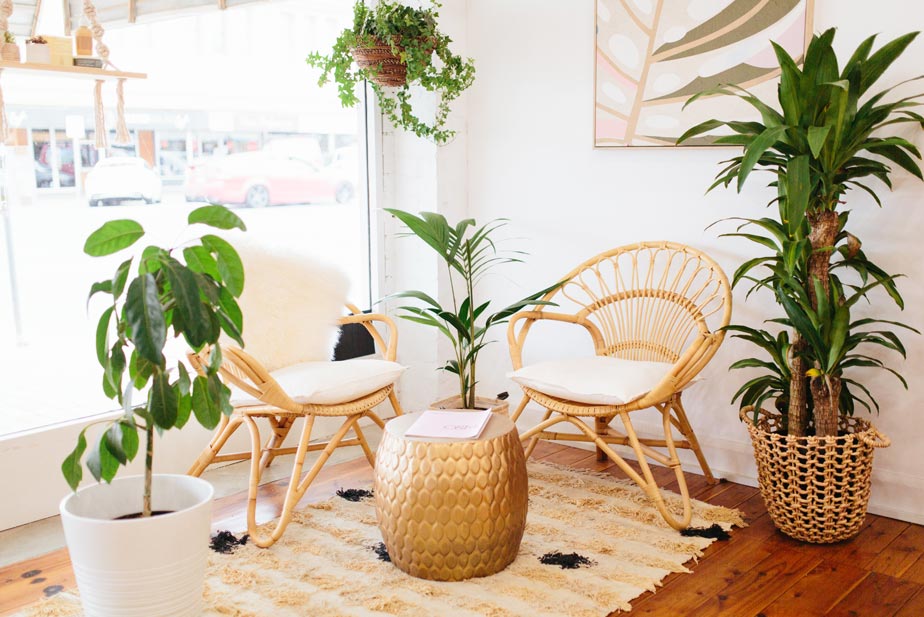 Get the look with Comfortel Salon Furniture
Salon: Del and May Hair Studio
132C Eighth St, Mildura VIC 3500
@delandmay_hairstudio
Salon Owner: Delwyn Gun
Photography and graphics: Three Acre Studio (@three.acre)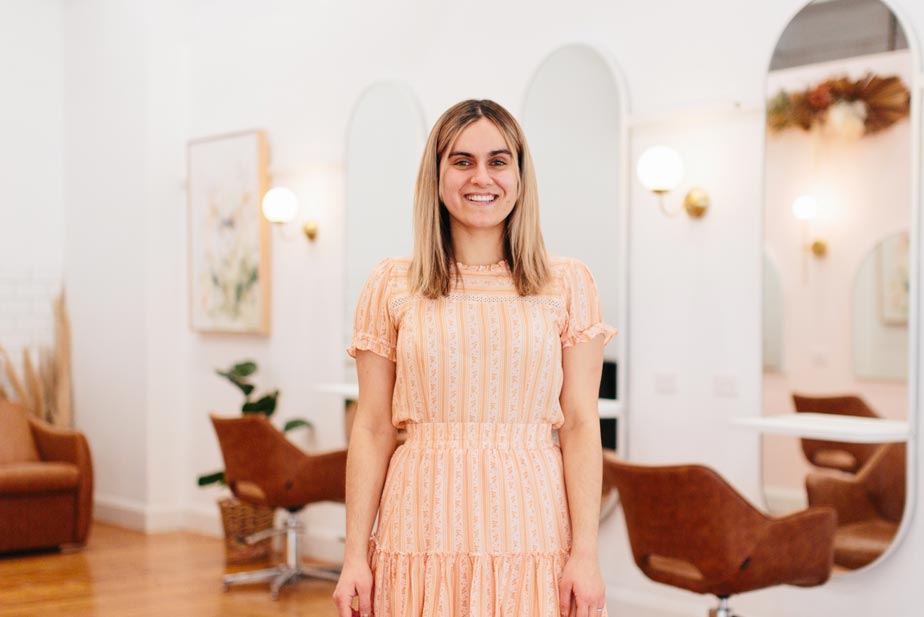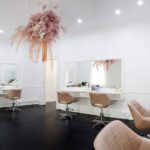 Hairdressing
Salon Spaces