Brow Lash & Co. Raising eyebrows with their luxe bohemian salon style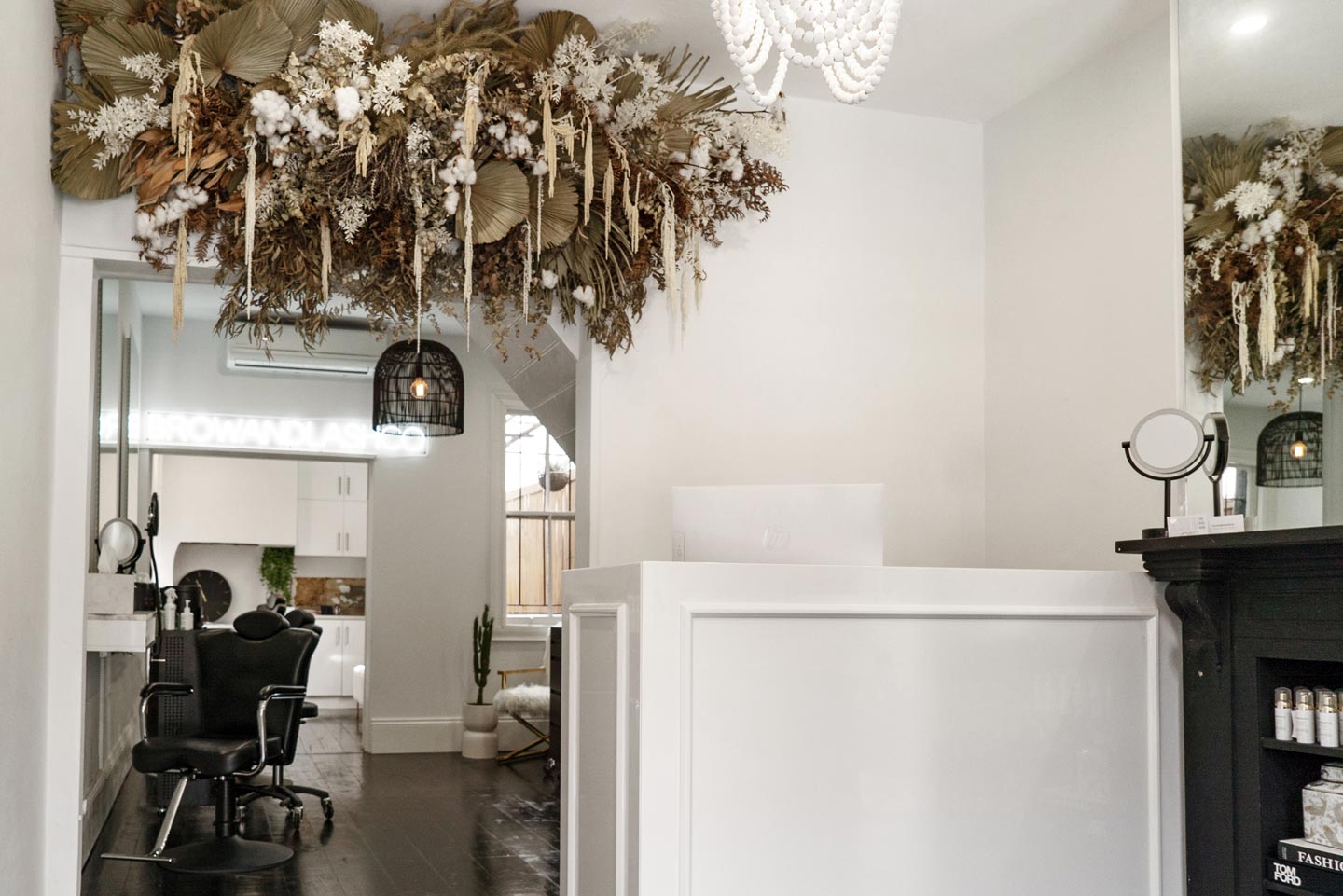 Brow Lash & Co
Raising eyebrows with their luxe bohemian salon style
Walk into any of Brow Lash & Co Brow Salons across four locations: Prahran, Camberwell (in Victoria), Paddington and Byron Bay (in New South Wales) and you have instantly been transported into a love affair of Luxe Boho Chic inspired by high street fashion meets French Bohemians.

Salon Design
Co-Owners Stephanie Romano & Kea Roger's signature salon style across their salon starts with their Victorian architecture.  From there, they fuse their favourite interior styles which includes a minimalistic luxe look with natural monochromatic boho vibes.  When you enter each salon, you are greeted with a warm welcoming feeling that oozes classy luxury.
Salon Furniture and Decor
With every little detail personally picked and designed by both Steph & Kea, standouts include bespoke LED signage, luxe velvet statement sofas, and a dried flower ceiling arrangement, that steals the show as a statement piece within the salon.
Marble floating benches are combined with LED backlight mirrors and matte black salon furniture pieces are at each client station. Extra personal touches added include their own brand of retail and a keen eye for designer decor.
"Our salon style plays an important part of our business and is an extension of our brand. We receive new social media posts from happy clients enjoying their service, sitting in our salon chairs that are our favourite common element in every salon. It's an amazing and proud feeling to open 4 salons, a training academy and our own brand of retail in just 4 years, and we couldn't do it without our amazing clients."
Stephanie, Co-Owner of Brow & Lash Co.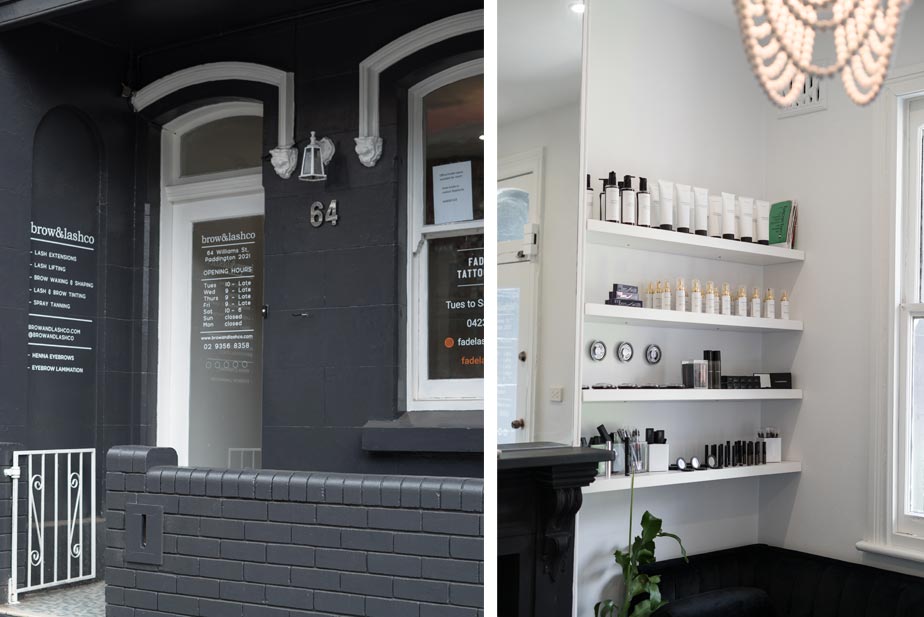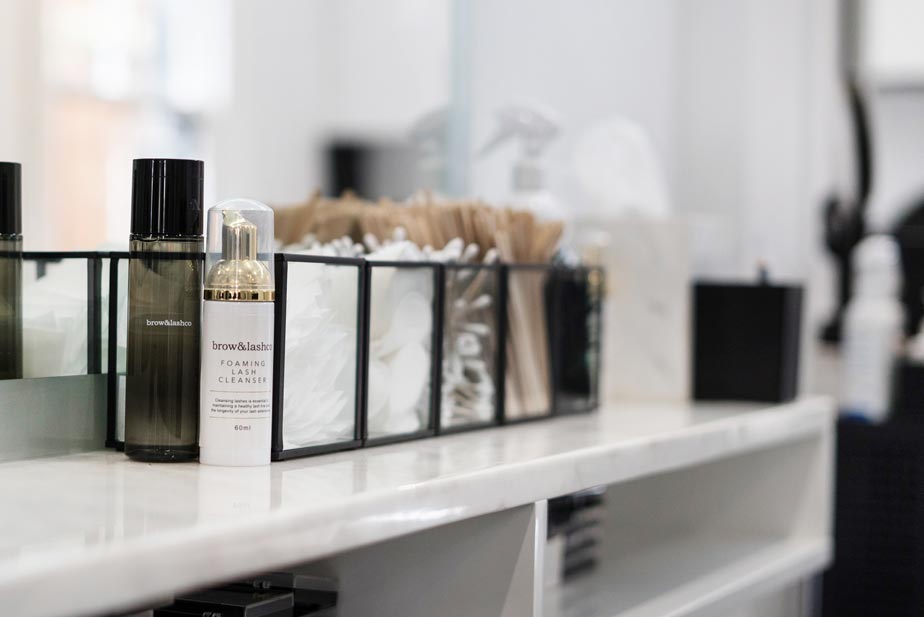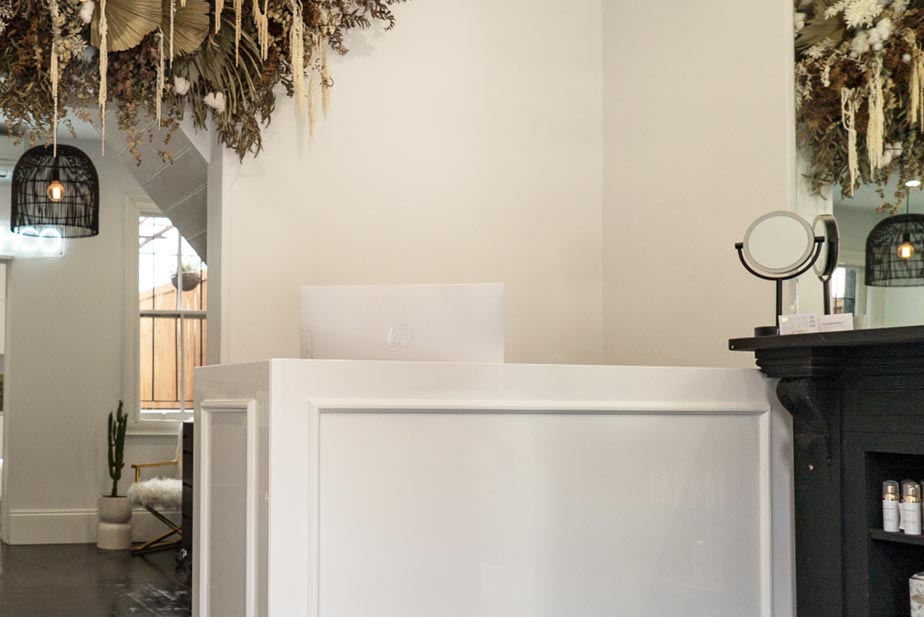 Get the salon look or take elements to make it your own:
The Luxe Boho look is a kind of bohemian style, with a minimal 'less is more' approach with emphasis on luxe details. The key is to layering textures to create a warm and inviting space. The more luxurious textures the better, really! Just don't cover your entire salon in velvet or go OTT with metallic accents. It's about balance.
Choose monochrome colours of black and white and layer them with a combination of luxe and natural textures.
For salon furniture, go for anything textured, black and white. Choose luxe like materials with a combination of gloss and matte. Add metalic elements for that little touch of luxe.
Finally, no boho luxe interior is completed without florals and a touch of greenery. Use desert plants like cacti together with dried flower arrangements that incorporate dusty pinks florals, dried ferns and pampas grass.
Salon Owner:  Stephanie Romano & Kea Rogers
Salon Furniture: Comfortel Furniture
Photographer: Luke Hackner @lukehackner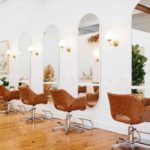 Hairdressing
Salon Spaces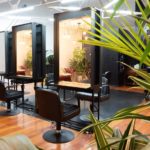 Beauty
Hairdressing
Salon Spaces