Emily Hadrill. Get the look:  Romantic French Provincial Chic
Hairdressing
Salon Spaces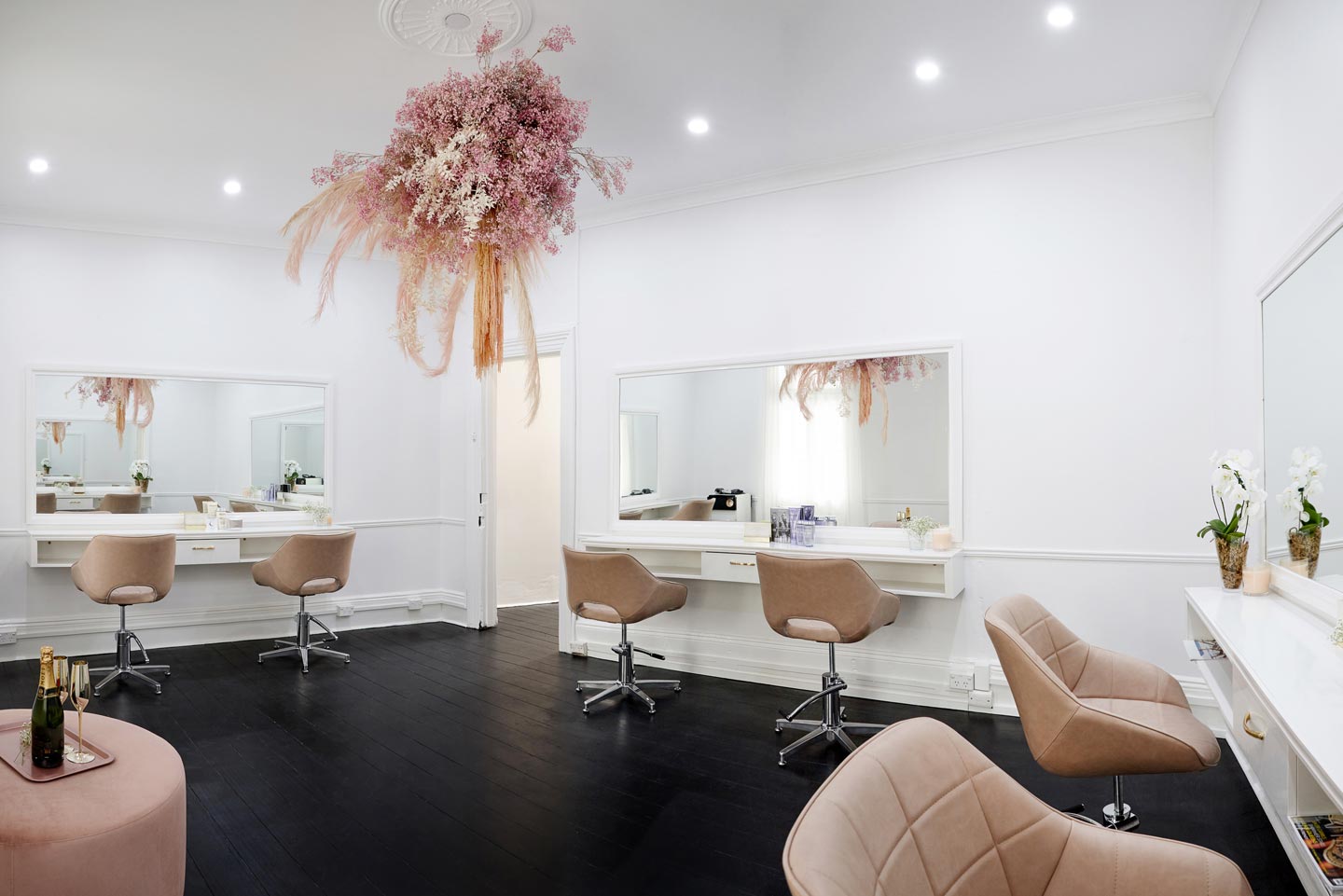 Emilly Hadrill Hair Extensions & Salon
Get the look:  Romantic French Provincial Chic
Emily Hadrill Hair Extensions & Salon located in the inner-city Sydney suburb of Paddington, is a romantic dream of blush softness and French provincial chic. The integration of classic and contemporary styles gives this salon space a causal elegance inspired by French chic.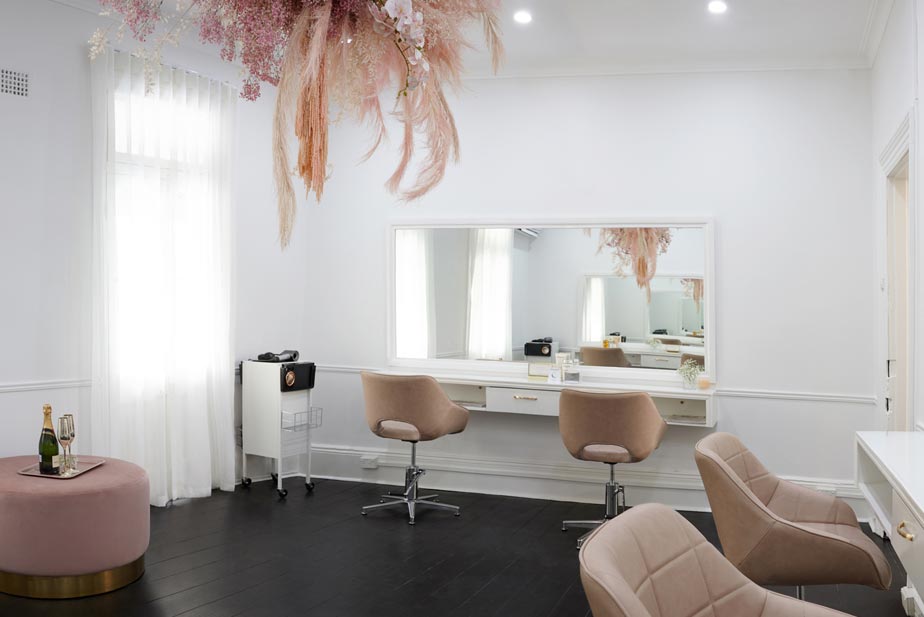 Salon features
True to her salon style and branding, when designing the upstairs space, Emily Hadrill decided to fuse features of her existing salons into the Victorian terrace style space the Paddington area is known for. The colour pallet consists of romantic blush hues with white gloss features offset with the restored dark timber flooring.  Utilising the space's Victorian charm, the existing ceiling roses and decorative features were restored to complete the French style she loves.
"For my Paddington Salon, I really wanted to stay true to the building's heritage style. Luckily for me, I absolutely love that style, so it was easy to create a beautiful space. I utilised the same cabinetry that features in the other locations, as I love French provincial bordering. I think it worked perfectly in this space due to the heritage nature of the building."
Standout design features include the dried flower ceiling arrangement in pretty hues of blush and white, that steals the show as a statement piece within the upstairs area of the salon.  Beautiful crystal chandeliers and sheer curtains were added for softness and the feeling of luxury.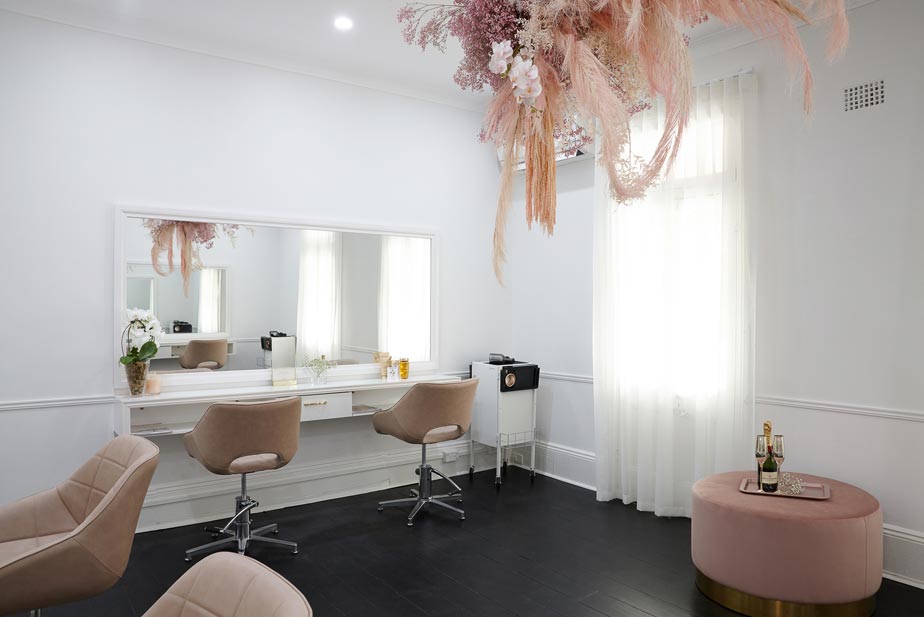 Salon Furniture
Comfortel's signature blush salon chairs with Aluminium base were chosen to add a feminine luxe look. Extra personal touches like velvet furniture pieces, white gloss cabinetry and provincial French style custom mirrors work perfectly to create the French chic look.
Location
The Paddington salon is one of four Emilly Hadrill salons across Australia.
"I am so glad I decided to take the risk to fund this project as it's been a huge success catering to so many women's hair needs. I live on the Gold Coast where two of my original salons are located and having a salon in Sydney, gives me a great reason to visit my favourite Australian city!"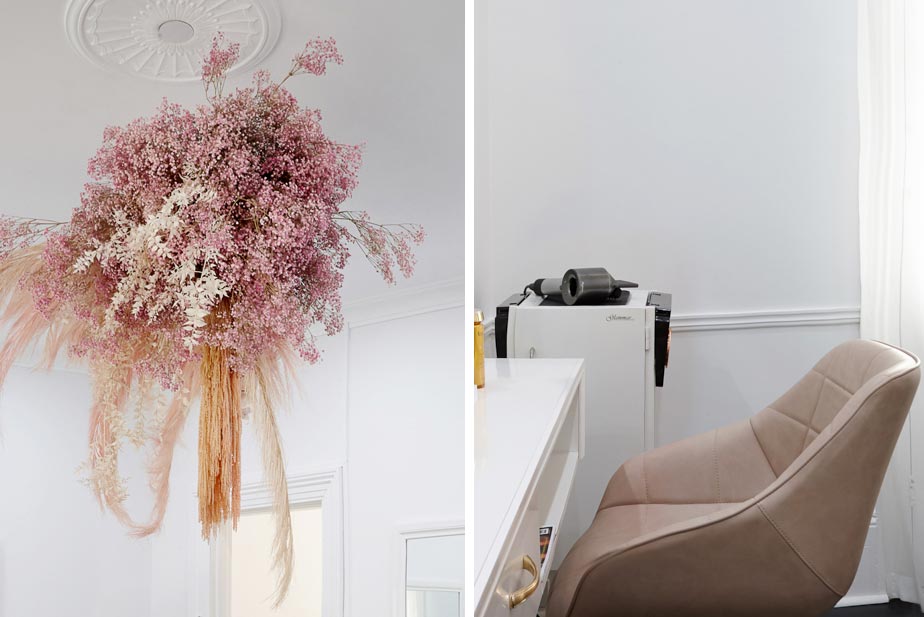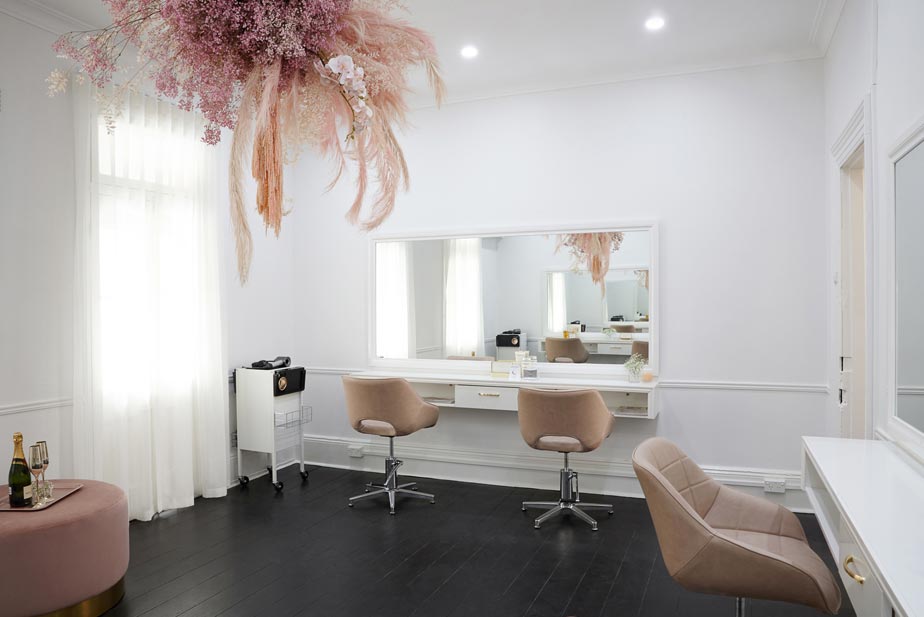 Get the salon look or take elements to make it your own:
The Romantic French Provincial is a luxe style, combining a mix of classic and contemporary furniture pieces and interior elements.
Choose a colour pallet of monochrome luxe – featuring black and white glossy. Blush accents can introduce softness to the space.
For furniture, go for luxe quilted textures with blush or textured coloured upholstery. Combine lush plush fabrics like quilted or velvet.
Create softness with curtains that double as a room divider.
Finally, no romantic interior is completed without florals. Use fresh bouquets of roses or peonies. For a softer look, dried floral arrangements of white and pink hues will give a causal elegance.
Get the look with Comfortel Salon Furniture
Salon:  Emilly Hadrill Hair Extensions & Salon.  230 Glenmore Road Paddington  NSW 2021
www.ehhairextensions.com.au  @emillyhadrillhairextensions
Salon Chairs:  Comfortel Furniture
Photographer:  Snappr Photography
Interior Designer:  DNA Design
Builder & Cabinetry: Jessop Constructions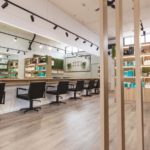 Hairdressing
Salon Spaces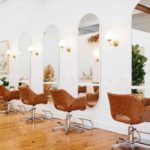 Hairdressing
Salon Spaces