Hair Salon Interior Ideas
Hairdressing
Salon Spaces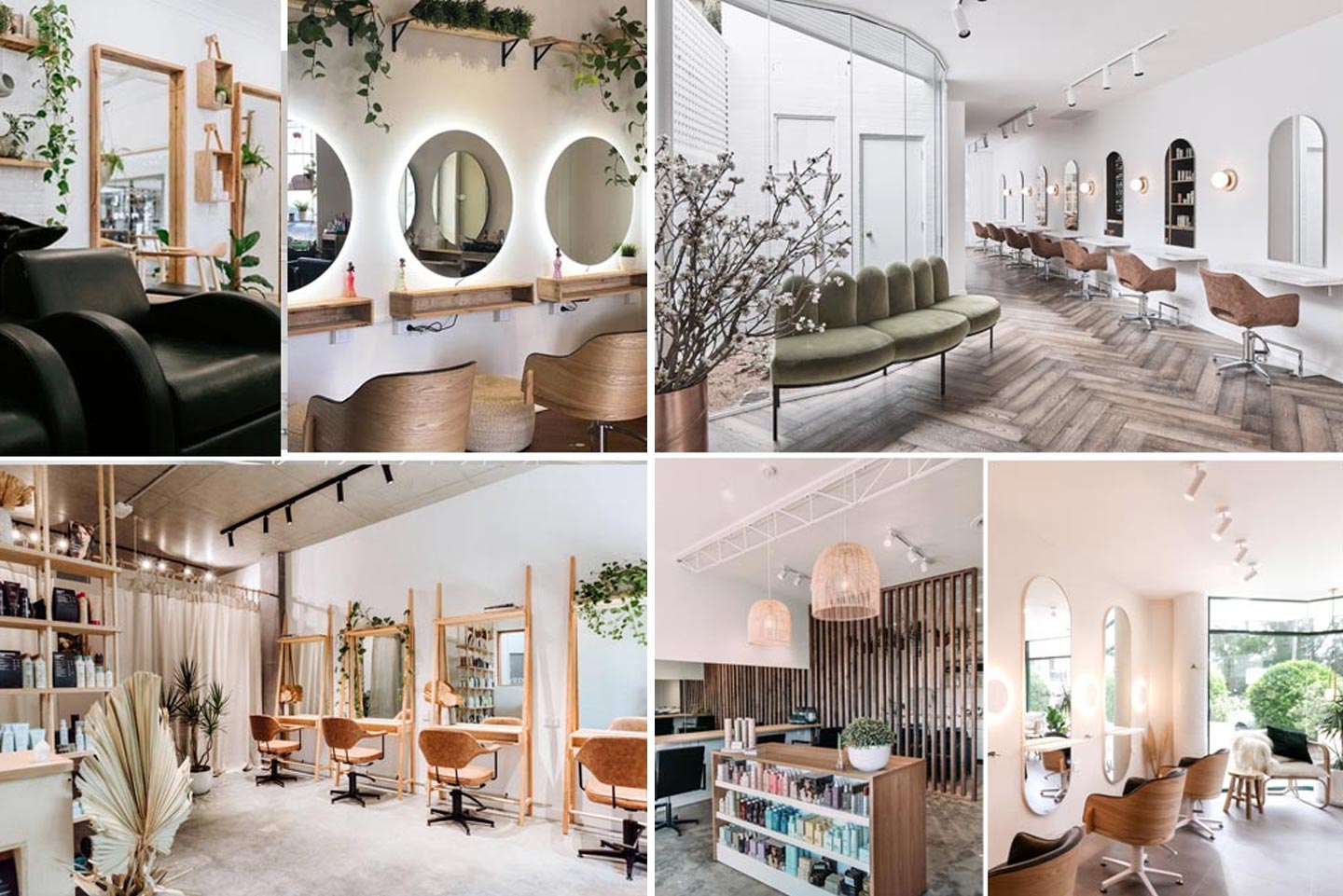 Our Favourite Salon Interior looks…
Find a style you love and embrace it with these top six trending looks for salons in 2020.  A look you love and represents your brand will never go out of style, so here's some inspiration to transform your space or take elements to make it your own…
The 'Blush' Romantic
Feminine reigns supreme in this salon look with blush softness.  Layered with contemporary furniture, soft natural looking textures and a touch of metallic luxe for contrast, this salon design will become the perfect haven of femininity. And an instant Instagram fave.
Designer Tip!  Blush & a blend of neutrals is the colour palette if you want a sense of contemporary elegance. Pops of brass, matte black or velvet give it that glam you want.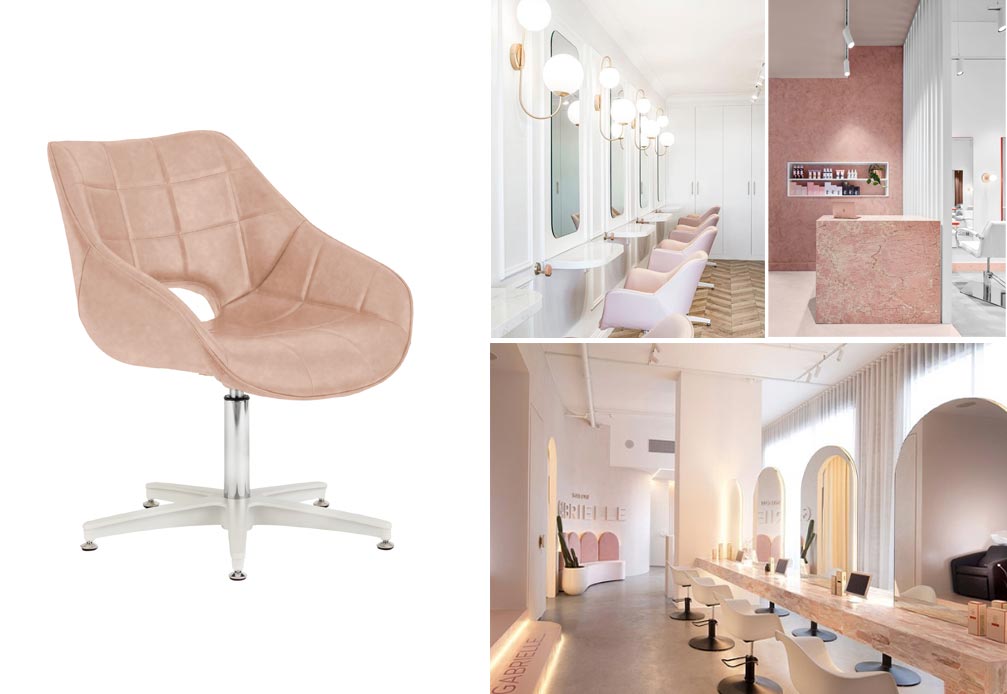 Studio Gabrielle

@salongabrielle_

Glow Beauty Space

@glowbeautyspace

The Blow | Melbourne

@theblowaustralia

Get the Look:

by Comfortel
Refined Boho
This salon interior is perfect if you love minimalism but want to dial up the warm tones and add more texture in your salon. The look is very much about keeping things simple while adding elegant natural tones using an earthy colour palette that ignites the senses and centers the mind.
Designer Tip!  Byron Bay is your design muse.  Start with a neutral palette and inject pops of earthy textures and colours. The finishing touch… earthy floral arrangements to complete the look.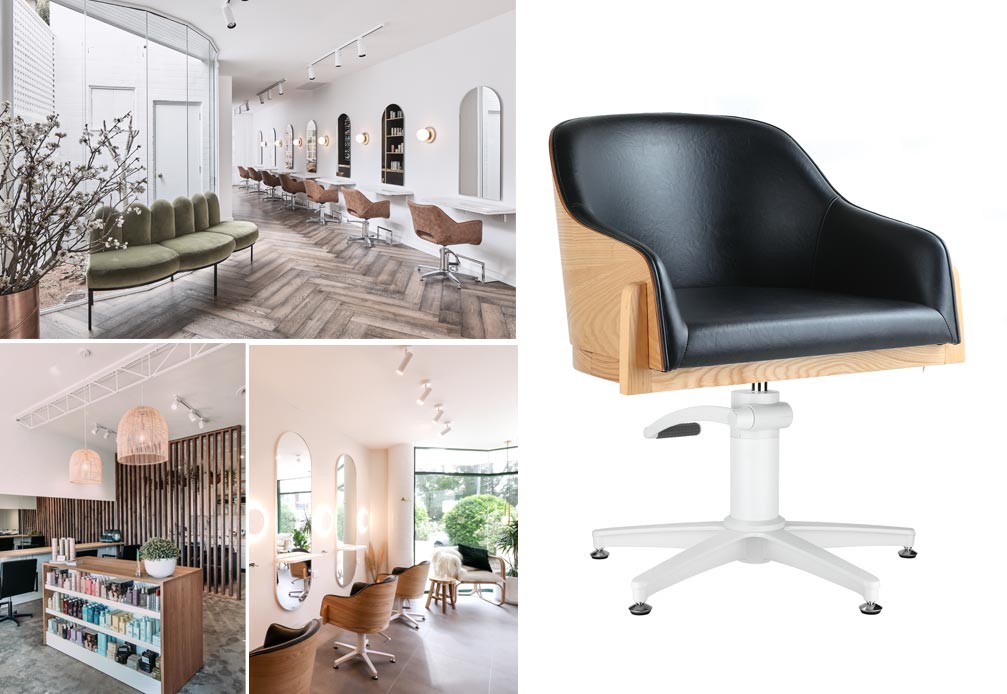 Australiana
Draw inspiration from a colourful mish-mash of sweeping Australian landscapes to fill your salon space with warmth and positivity.
A combination of rich, earthy hues creates a vibrant space that feels both earthy and cozy. Warm terracotta tones with faded green shades are combined with muddy blushes and dark hues to create a bold, fun and spirited space to entice your creative calling.
Designer Tip Mix mash different types of wood grains and use colours inspired by the Australian landscape.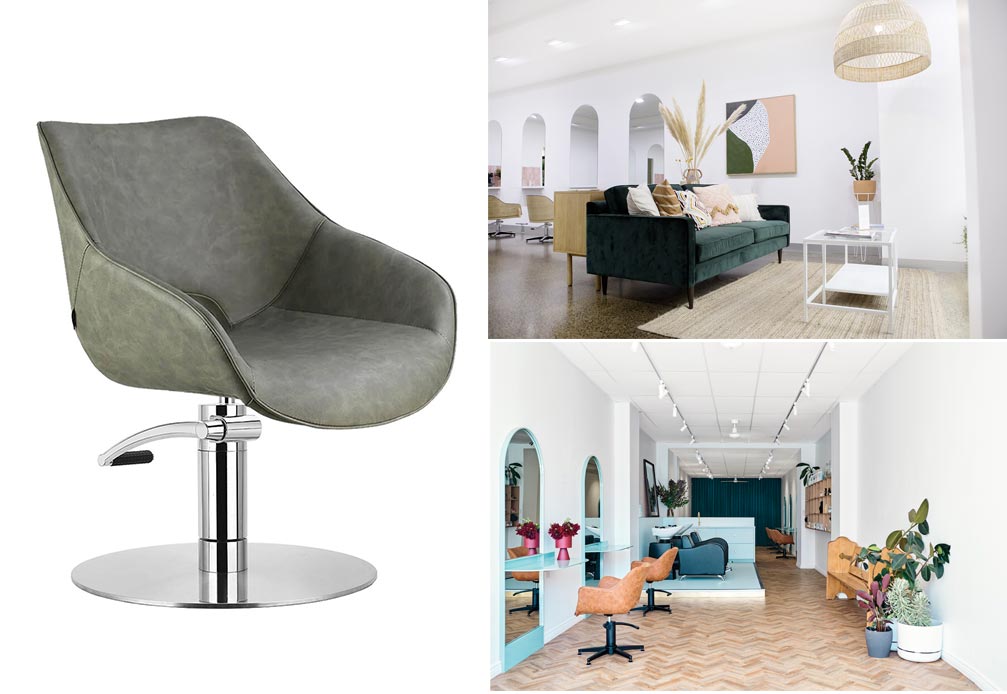 Parlour Hair

@parlourhair

Hair Folk

@hair.folk

Pomp Hair

@caitlin_setsquarestudio

Get the Look:

Dawn Salon Chair
by Comfortel
The Light Minimalist
Layers of neutrals with natural raw finishes this salon look is a refined aesthetic with layers paler tones like white, ivory, grey or sand.  Bring the basics to life and make texture the hero with simple shapes and minimalist style.
Designer Tip!   Hints of natural textures with wood, stones, marble or plants will bring warmth into the salon.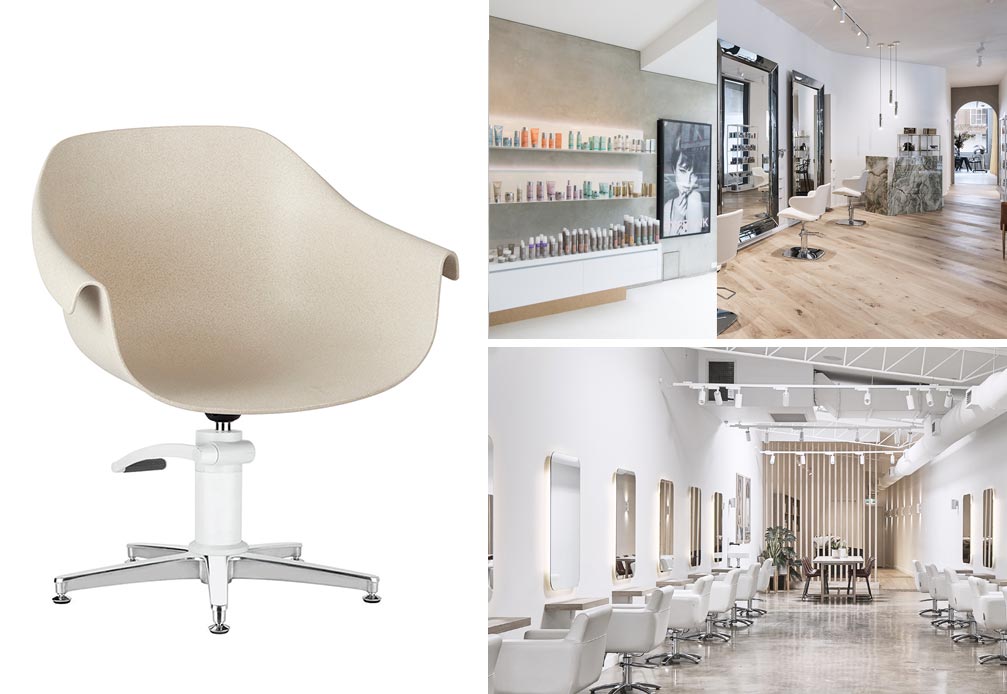 The Naturalist
From roots of organic and natural style, this salon look embraces delicate curves and ash timber for a softly spoken look.  With its light aesthetic, this salon style is designed to embrace clean line furniture that is simple in form and nurturing sense of style.
Designer Tip!   Make a statement with indoor plants.  Small changes to the salon can make a big difference to style up the space with glorious greenery for a look that's down to earth.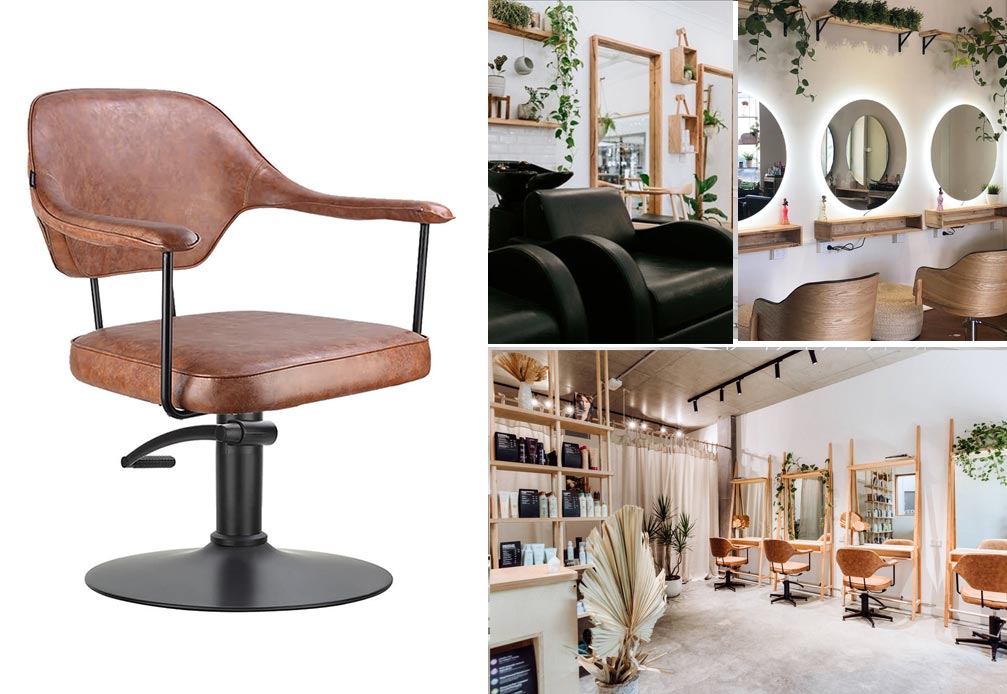 The Modernist
The salon look embraces light textured materials combined with black structural furniture to create a 'modern monochrome' look. Simplicity in every element, this sleek salon look has no clutter with an abundance of raw materials that can include concrete, metal, glass and steel.

Designer Tip!   Keep it simple with structural black pieces incorporated with natural light textures. The striking contrast creates depth and texture.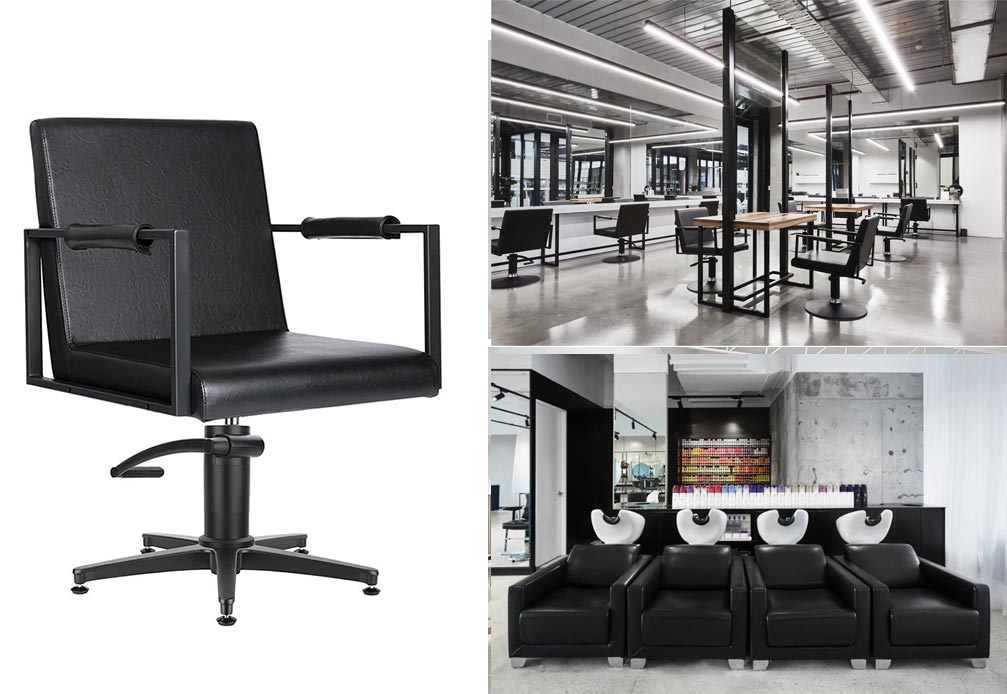 Ena Hair

@enahair

Usfin Atelier

@usfinatelier

The New Black Industries

@thenewblackindustries

Get the Look:

by Comfortel
Lisa Feleppa is the Brand Marketing Manager at Comfortel Salon Furniture.  More about this look go to pinterest.com/comfortelfurniture.
For inspiration on salon interior ideas go to comfortel.com.au or @comfortelfurniture on Facebook or Instagram.