Sisters on Wakelin: Miami Salon Style
Hairdressing
Salon Spaces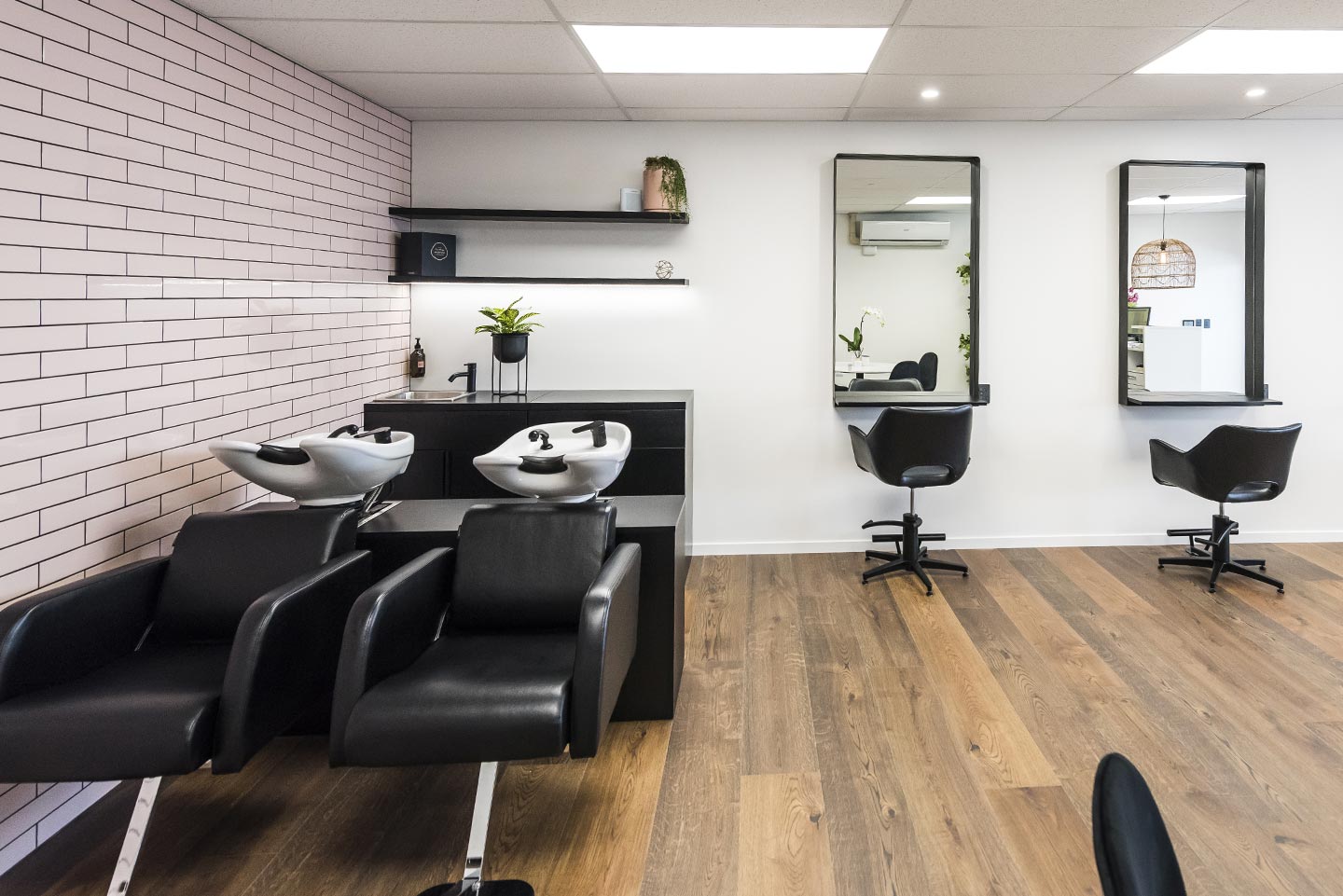 Sisters on Wakelin
The Wakelin Road shopping precinct was in for a pleasant shake-up when a trio of sisters recently opened a new hair salon on the busy Beachlands strip.
The 3 sisters; Rachael, Jo and Charlotte have over 20 years of hair styling experience gained via the successful salon Marina Salon, that Rachael Moore established in the Eastern Suburbs of Auckland, supported over that time by her sisters.
They are now all joint partners in their new hair salon named "Sisters on Wakelin". The previous business on the site is replaced by the totally new refurbished hair salon.
When embarking on the salon design, they worked with Interior Designer Donna Jones from The Design Option.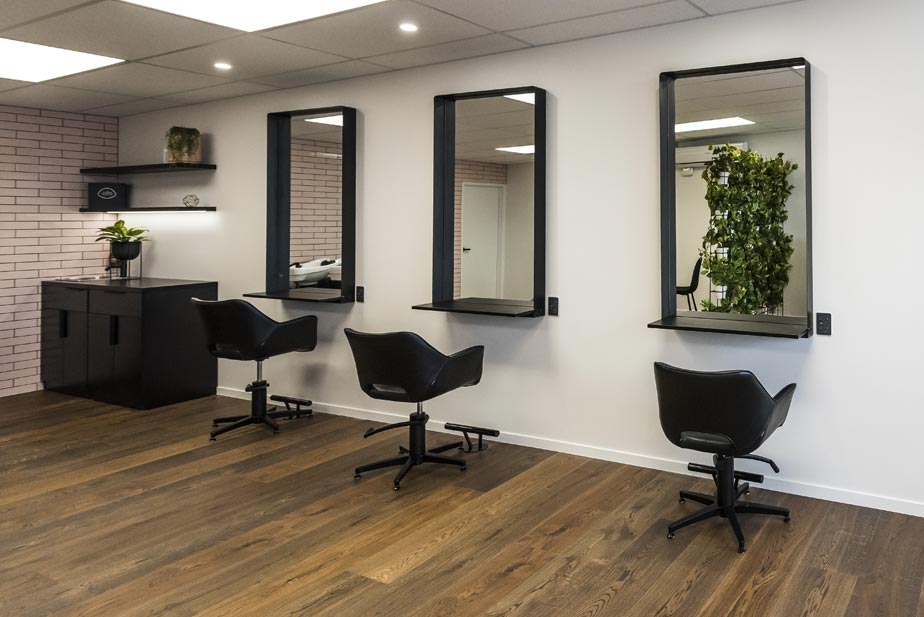 Salon Features
On entering this new contemporary salon, you are greeted with a lush plant wall. Your eye is then drawn to the statement back wall, which is finished in a soft pink tile highlighted in black grout. Combining accents of marble and brass, it instantly gave the beach location a classy vibe.
The main inspiration of the space came from a Miami wallpaper which featured terraced colonnades and lush tropical vegetation. The colours from this wallpaper provided the colour palette for the salon space.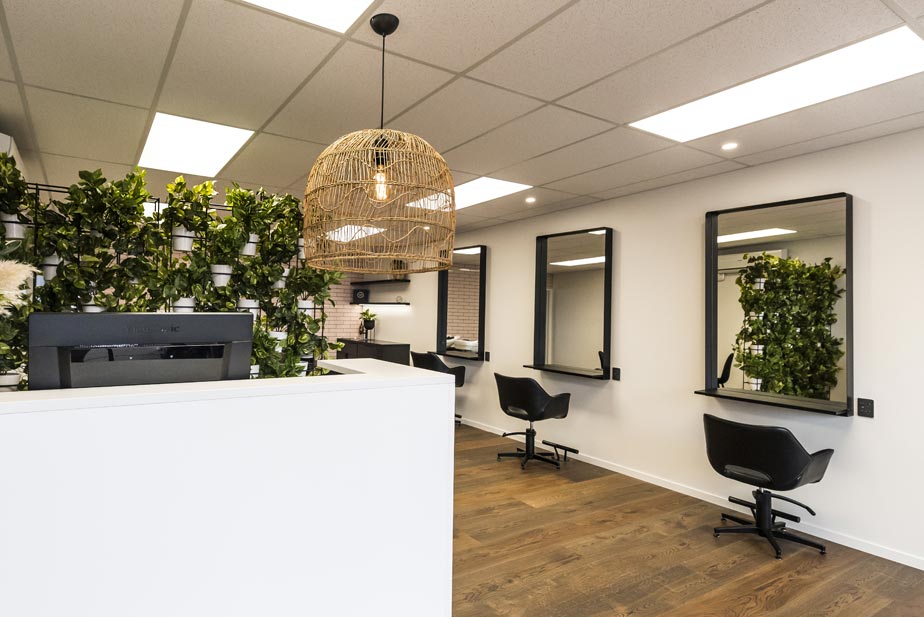 Salon Furniture
The salon furniture pieces included the matte black metal Sienna Workstation from Comfortel.  Paired with the rounded bucket style seat, Chloe Salon Chair in Black it works perfectly for that sophisticated look onto the white walls.  The Mara Deluxe Wash Lounge was chosen for its compact size to fit in front of the soft pink tile.
"We're excited to open a new business together and be part of the community we live in" says Rachael Moore. "My sisters Jo, Charlotte and I love working together and are keen to meet new clients and contribute to the wider Beachlands area".
Get the look with Comfortel Salon Furniture

Salon:  Sisters on Wakelin
3/45 Wakelin Road, Beachlands. Auckland
www.sistersonwakelin.co.nz  @sistersonwakelin
Interior Designer: Donna Jones.  The Design Option  www.thedesignoption.co.nz
Builder:   The Trade Team
Salon Furniture: Comfortel Furniture
Photography:  Alex Moore Photography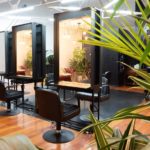 Beauty
Hairdressing
Salon Spaces