Modern Boho: Studio Benicky
Hairdressing
Salon Spaces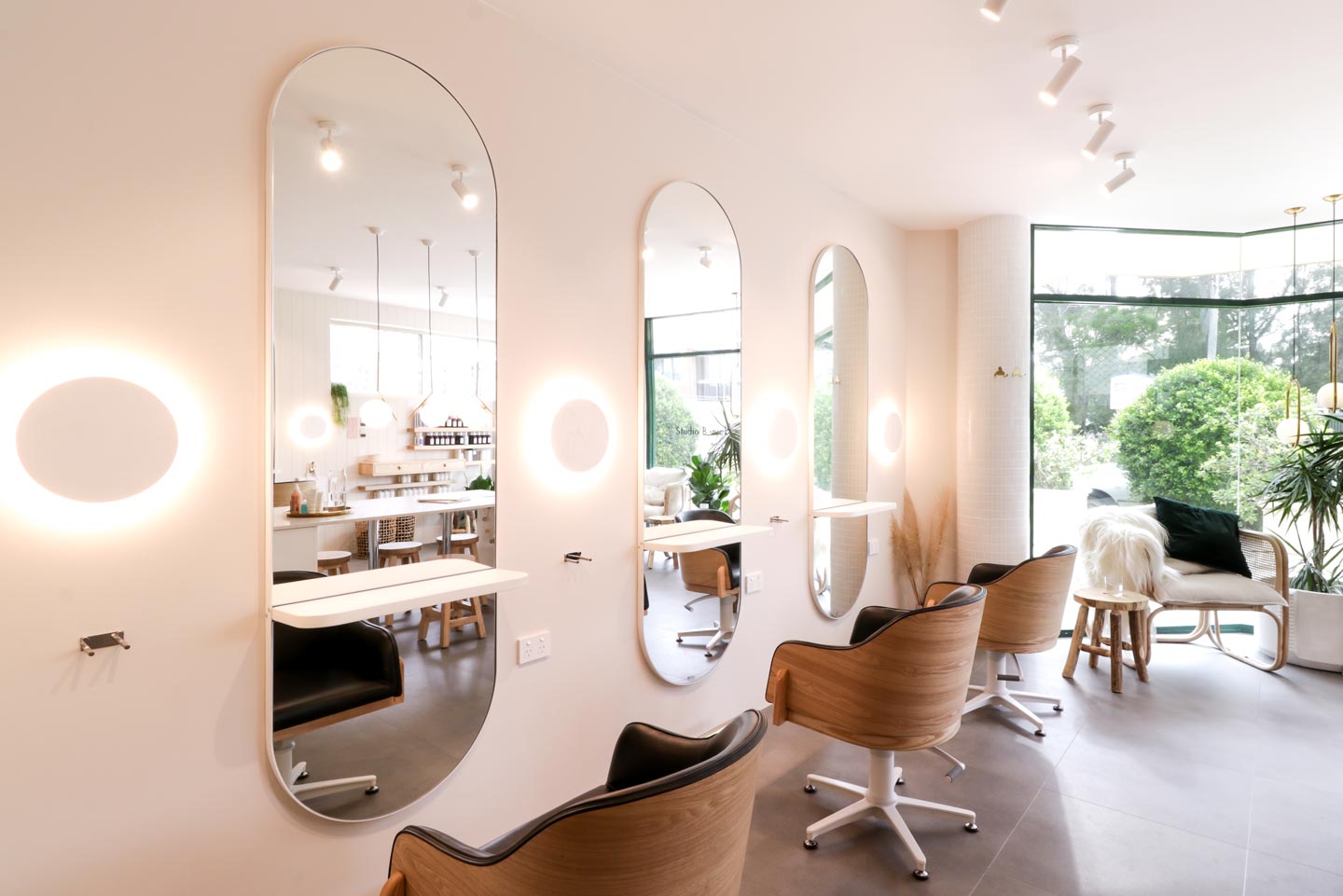 Modern Boho Salon Design with Studio Benicky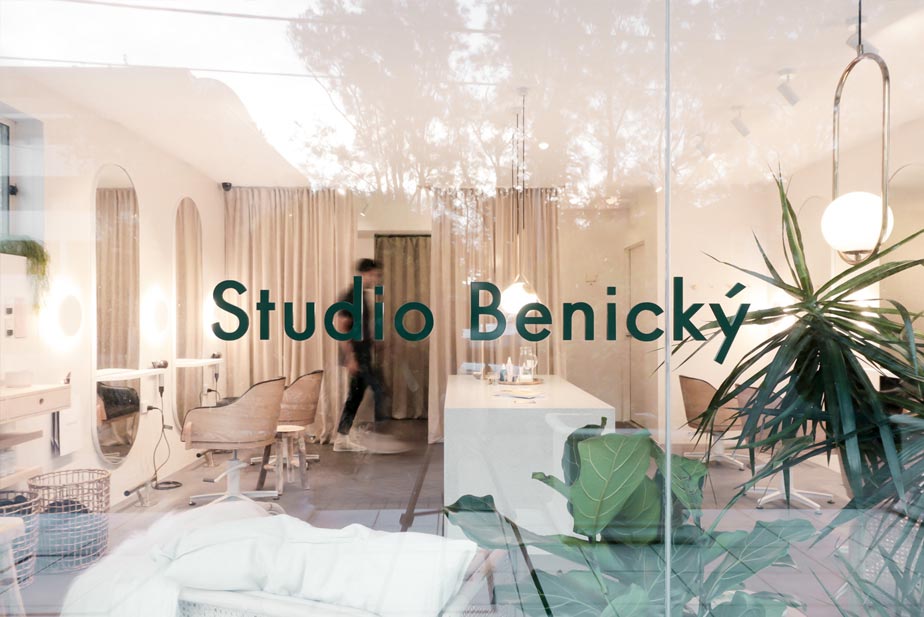 Studio Benicky is a modern, beachy haven. It is a perfect combination of contemporary, natural and cosy, with just the right elements that gives a natural boho vibe. Located on the Northern Beaches of Sydney, entering this salon feels like summer; bold, bright and breezy.
The popular salon interior design style uses all the popular elements of a 'boho' and 'byron bay' salon including rattan, timber finishes and textiles, but adds a new spin on things by fusing it with a variety of modern, clean line furniture to make it modern and contemporary.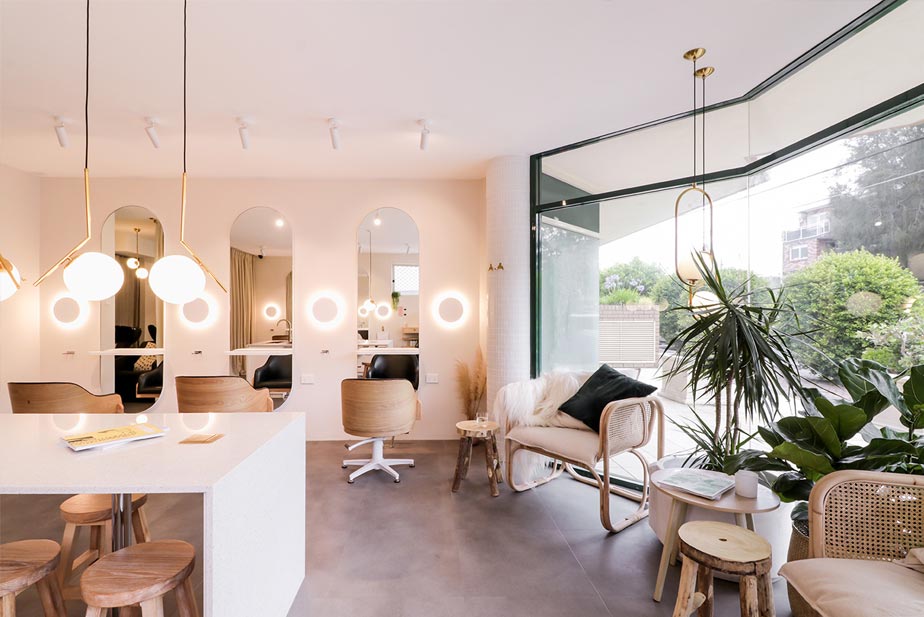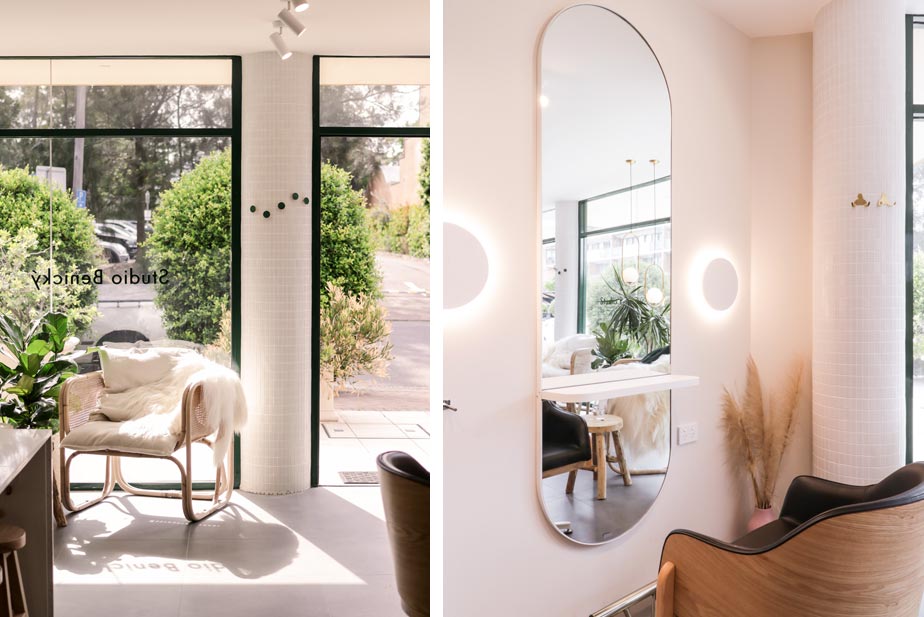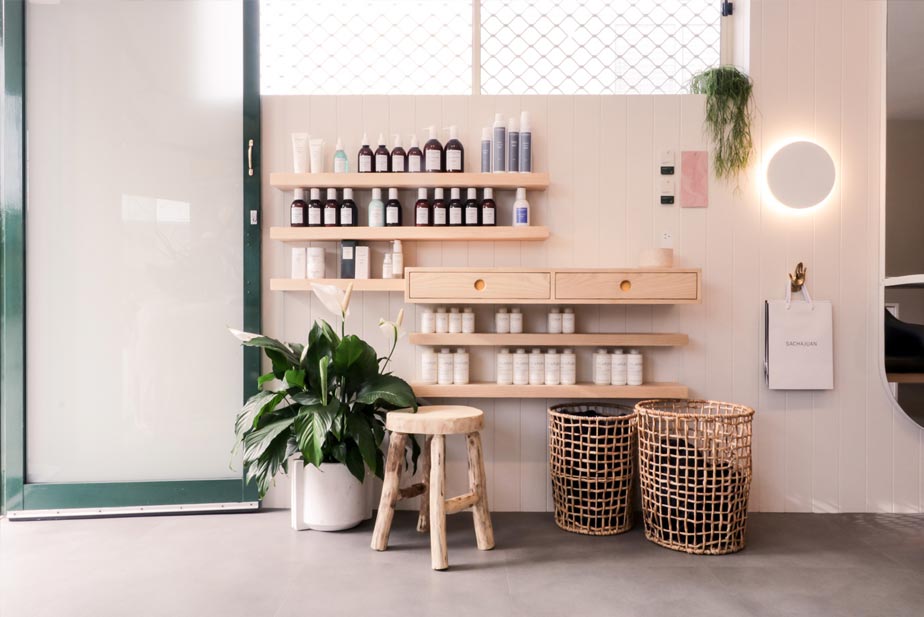 Furniture and Decor
A colour pallet of neutrals and earthy hues, with a myriad of textures including polished metallics, brushed brass, woods and ratten all flawlessly layered within the salon interior. The sophisticated modern design is achieved by statement brass gold fittings, complemented by brass tapware on a stylish island and glowing circular lamps dotting the walls. The space's individual character is brought to life with a mishmash of diverse features; a white tiled pillar, a deep green door frame, woven storage baskets and quaint wooden stools.
Comfortel's Villa Salon Mirror complements the modern boho salon design, with its tall arched profile that reflects the natural light filtered in by floor-to-ceiling front windows. Neutral pieces with a distinctive 'boho' look are standouts within this space, and work perfectly with Comfortel's Stockholm Wooden salon chairs that are wrapped in Natural Ash Timber.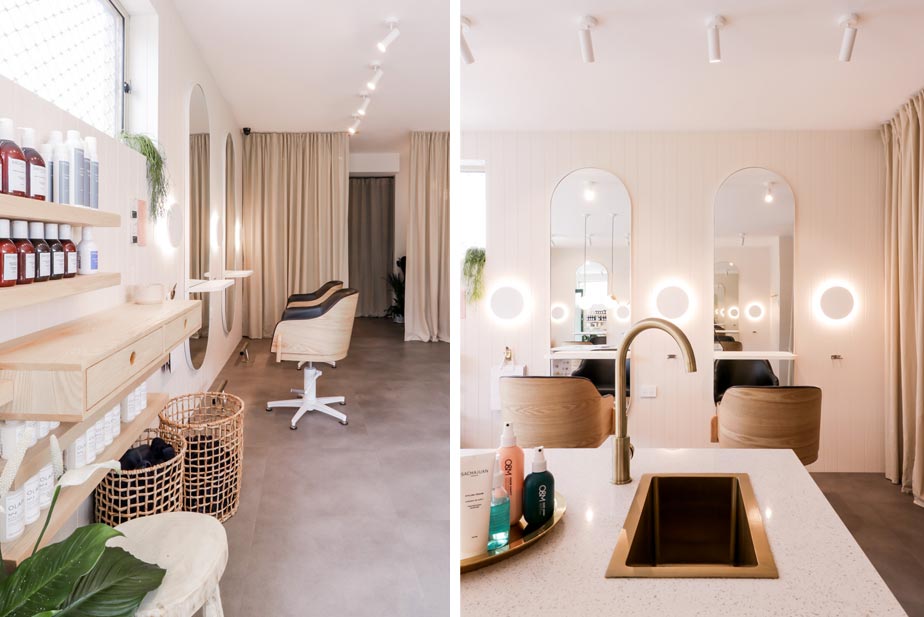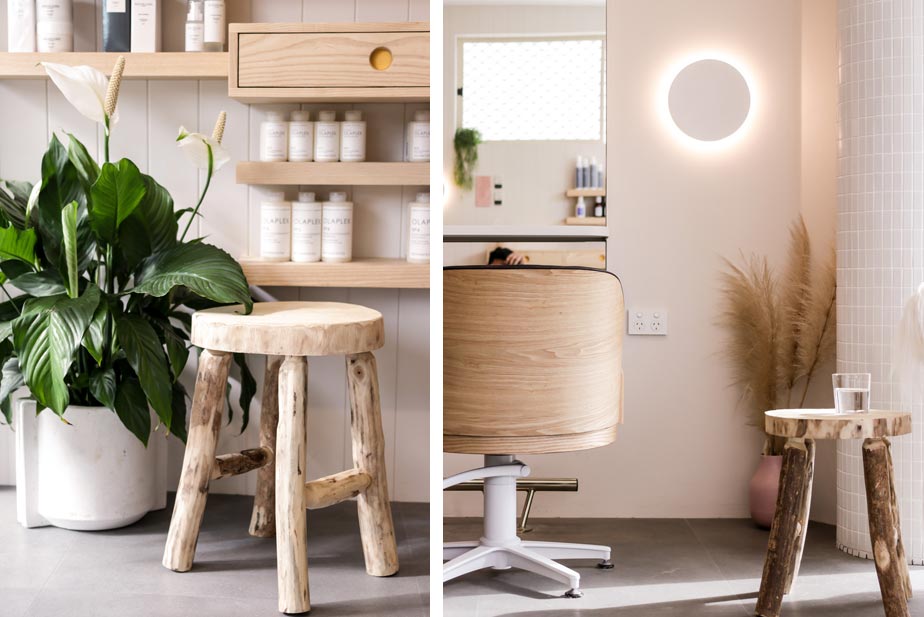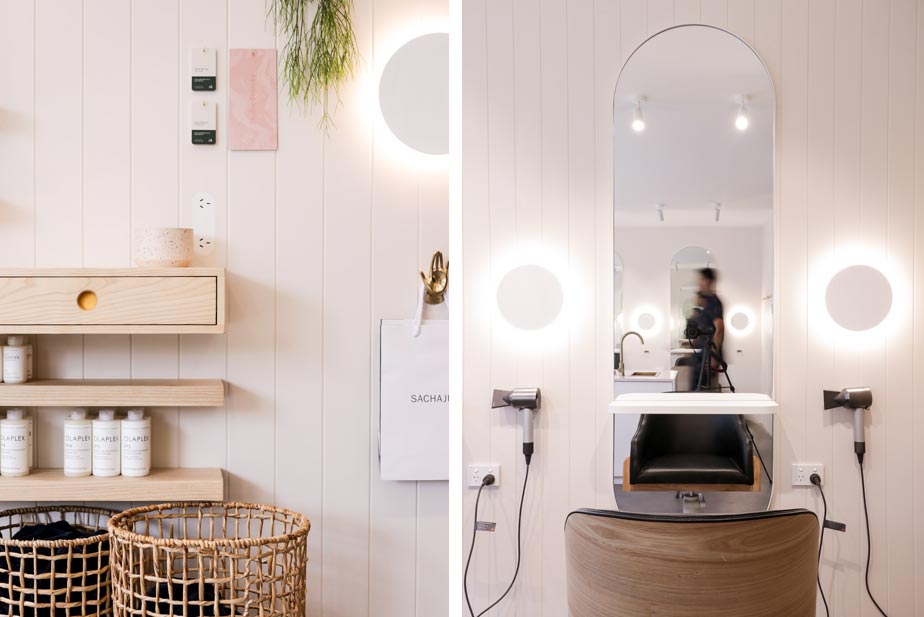 How to get the 'Modern Boho' Salon Design interior Style:
Keep the basics simple so you can experiment later on: start with a neutral colour pallet and keep the floors and layout straightforward.
Keep it light! Try and make the space feel as large as possible, prioritising larger windows and mirrors, and adding in lots of lights.
When it comes time to add statement pieces, be bold. Use various materials or hero furniture to standout from your neutral colour pallet. This could be done by light fittings, statement waiting area furniture, retail display or even in your salon furniture like timber wrapped styling chairs
Layer the textures – rattern , woods, metallics, concrete – they can work together if combined
Keep things simple. Modern is all about being minimal and letting each furniture piece or decorative finish be the statement.
Remember boho salon interior designs aren't complete without dried florals and pampas grass!
Get the look with Comfortel Salon Furniture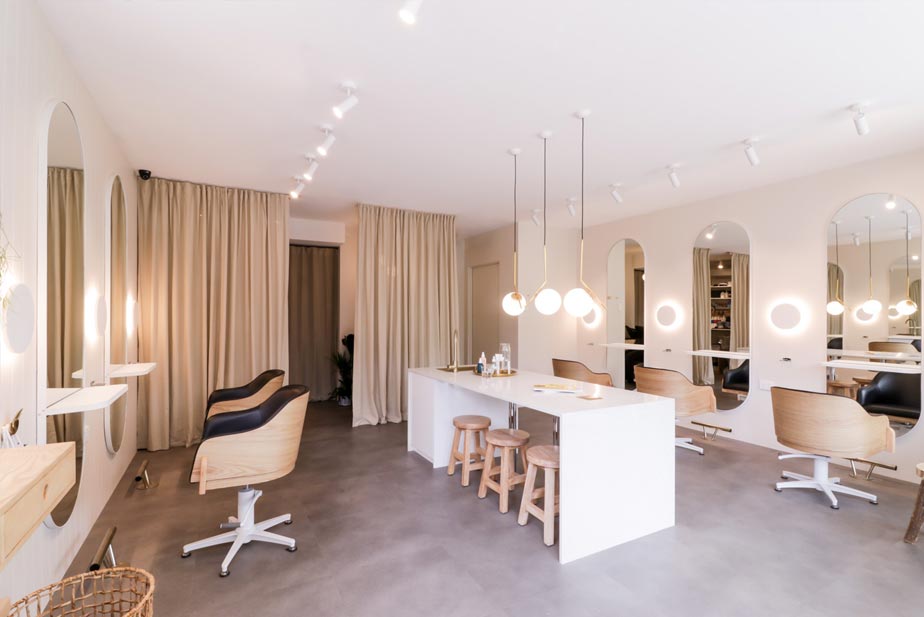 Salon: Studio Benicky
6/8 Lagoon St, Narrabeen, NSW, 2101   @studiobenicky
Salon Owners: Laura and Molly Benicky
Interior Designer: Daniel Malik
Salon Furniture: Comfortel Furniture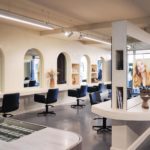 Beauty
Hairdressing
Salon Spaces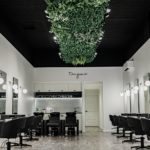 Hairdressing
Salon Spaces