Sophisticated Luxe Salon Look: Ten June
Hairdressing
Salon Spaces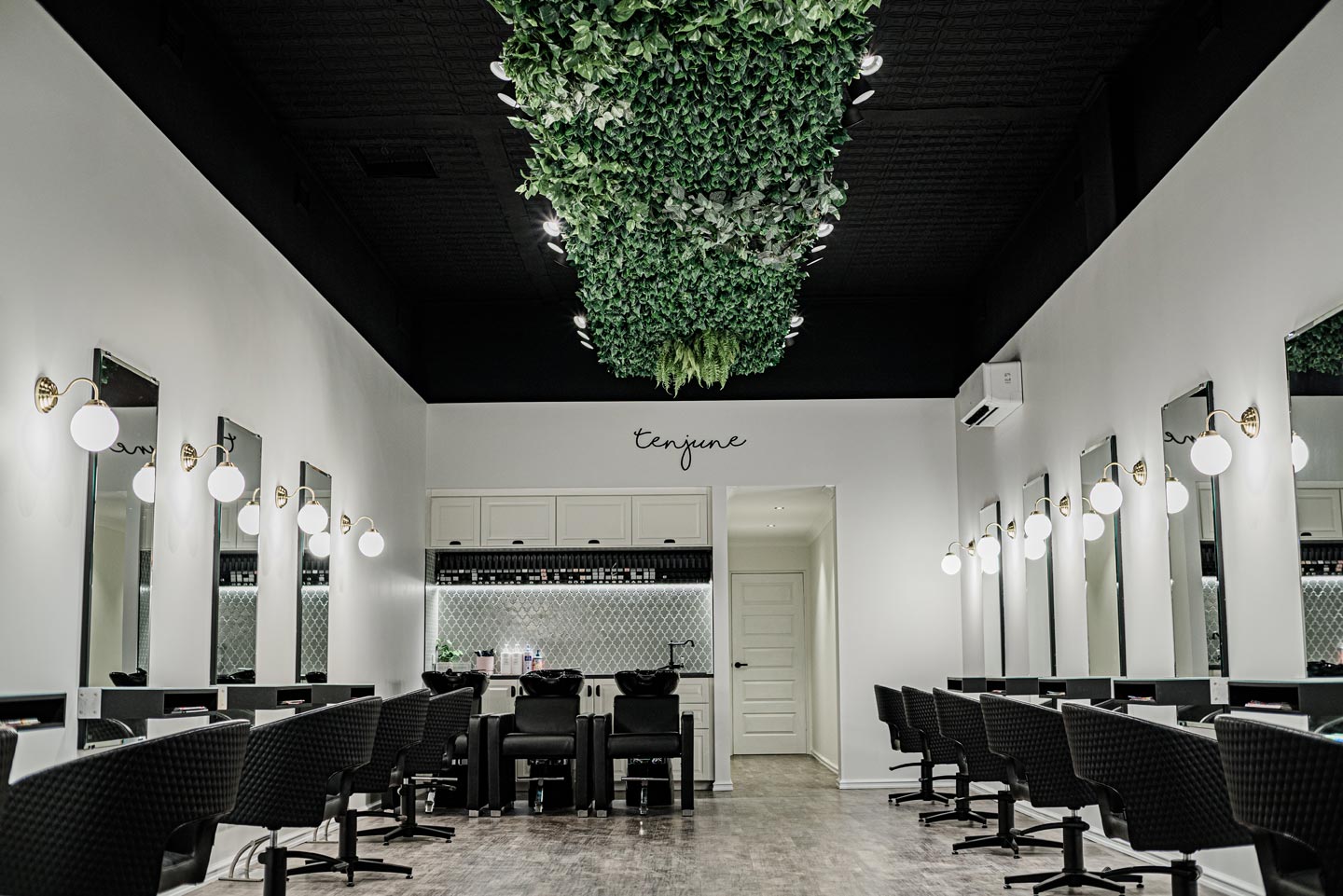 How to get a Sophisticated Luxe Salon Look with Ten June Hair Studio.
Elegant, contemporary and sophisticated. Ten June, located in Western Australia, flawlessly integrates traditional features with modern luxury to create a classy salon interior.
A summary of how to take inspiration from Ten June's 'Luxe' look:
Keep the colour pallet focused. Blacks, greys and whites, with some metallic touches, greenery, and maybe some blush tones.
This look is about infusing classic elegance with contemporary sophistication, so contrast. Combinations can be timeless quilted textures with metallic shine, or marble benches with matte black decor.
Focus on pieces that are simple in form and let the texture or finish provide the interest.
When buying furniture it is recommended to go for shapes that are strong and sleek and either a plain colour or with a subtle pattern.
Finish off with opulent ornaments, such as a glass chandelier, and you are good to go.
Salon Space
Ten June's salon space has a timeless feel. The colour pallet is simple; white and black with metallic accents. Wooden cabinetry and doors have traditional detailing, complementing patterned tiled backsplashes. Inspired by the glitz and glam of the 1920s style, this space incorporates glow and grandeur; a polished grey wooden floor complements tall, bright white ceilings. Mirrors line the walls, reflecting the light radiating from classic statement brass light fittings. The room feels airy, grand.
In a perfect fusion of traditional and modern, the standout feature of the space is the ceiling. The original 1920s pressed tin ceiling, a "hidden gem," is painted midnight black, sharply contrasting a vivid green and lush plantelier, extravagant and opulent.
Owner Fallon Payne considered comfort a priority when designing her salon space. Fallon chose Comfortel's Cassandra Washlounge, featuring a curved frame with padded sweeping arms and cushion, adding a luxury feel with additional comfort. With a built in pulsating massage, clients are immersed in a true lavish pampering.
Salon Furniture
On choosing Comfortel's Cassandra Washlounge, Fallon says;
"The [basins] I chose were so comfortable and I knew my clients would love them."
Comfortel Stacey Plush Salon Chairs were chosen to accentuate the elaborate interior design, the quilted texture tying in with elements of the tin ceiling and tiled backsplash. The styling station is completed by Comfortel's Anotonio mirror, the minimalist design incorporating extra storage and seamlessly blending into the decor.
Get the look with Comfortel Salon Furniture
Salon: Ten June
15A Old Great Northern Highway, Midland Western Australia.   @tenjunehairstudio
Salon Owner: Fallon Payne
Salon Furniture: Comfortel Furniture
Designer and Photographer: @buildwithdezo
Builder and renovator: Clinton Farmer
Greenery: www.branchesperth.com.au
Pressed tin ceiling: www.jpdecorating.net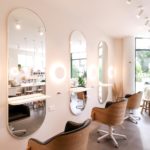 Hairdressing
Salon Spaces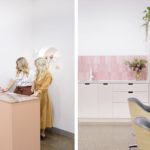 Hairdressing
Salon Spaces