The Regal Naturalist: Vessel Hair Company
Beauty
Hairdressing
Salon Spaces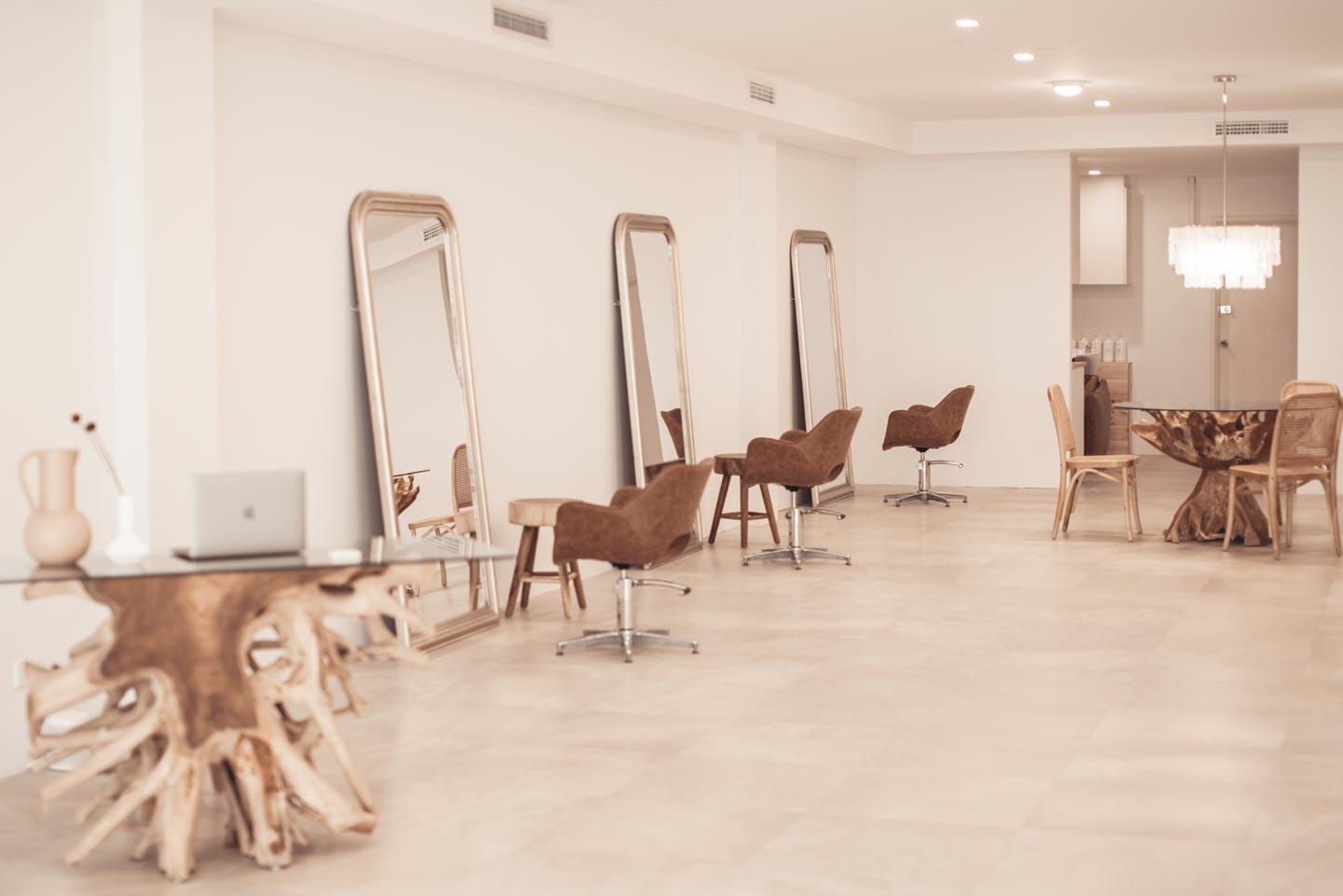 The Regal Naturalist: Vessel Hair Company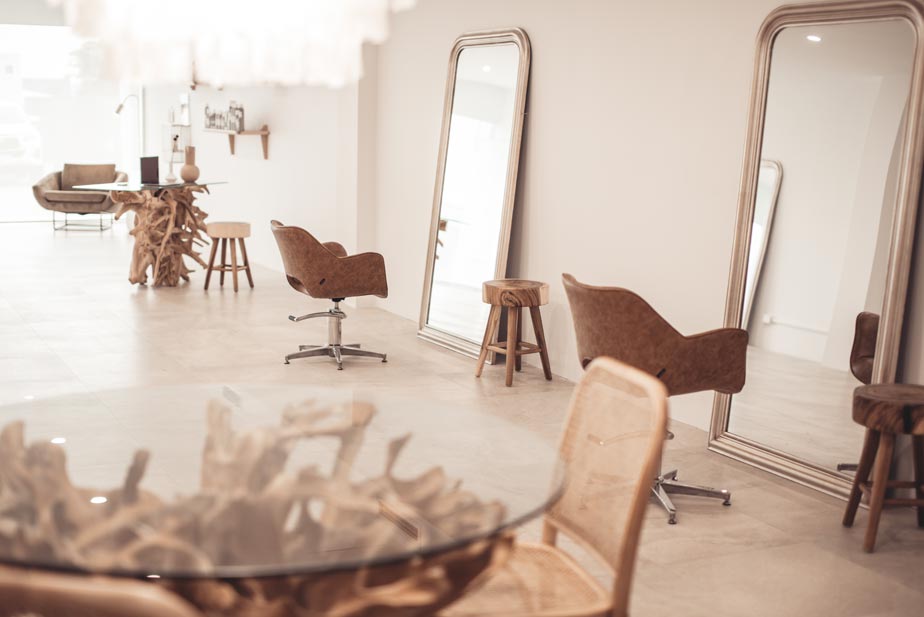 It's unassuming when you pull up to the front, simple and clean. The door pushes open and you know this is somewhere special. The salon space feels warm and earthy. It's big, bigger than you'd expect.
The next wave is the detail. Bespoke furniture illuminated by statement lighting. Raw wood, clear glass, crisp white, glistening shell and rich gold, it's almost majestic like, in a natural way.
Vessel Hair Company, located in Osborne Park, in Western Australia is owned by husband and wife, Mhicca and Jeff Carter.  The salon offers both hair and beauty services.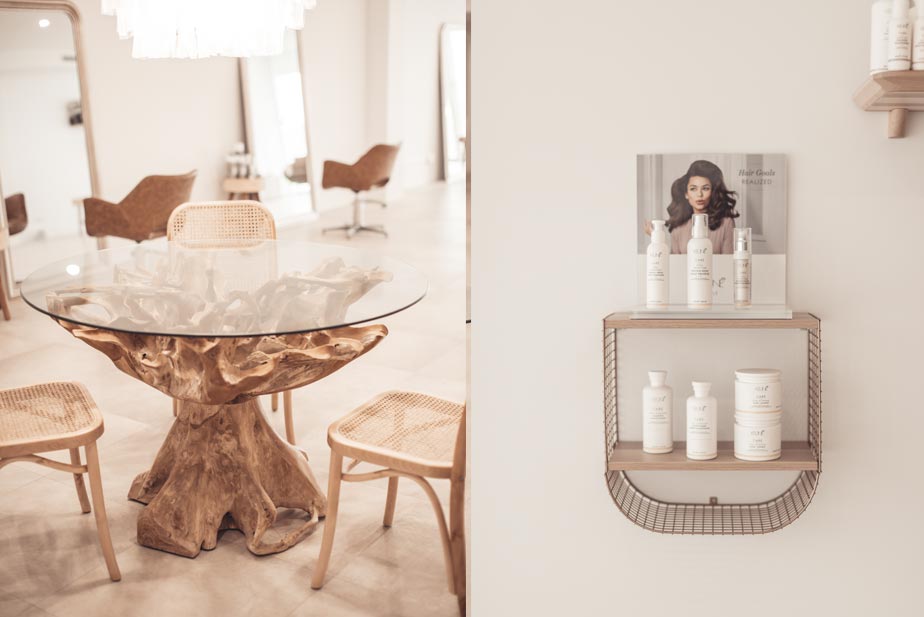 The Space
The 126sqm space breaks the mould of any standard size salon allowing for generous spacing to divide each section of the salon. The hairdressing basins and colour station are positioned beside the elegant beauty room which is nestled amongst luxurious curtains and delicate stylings.   The mirrors have a regal almost grandness about them, placed along the wall creating a crown to the overall space.
"We designed our salon space to bring a feeling of heaven to earth. It needed to have a natural atmosphere with luxe furniture and attention to detail. Every piece had to have purpose and significance. Capturing the heart of a 'love jar' (The 'Vessel'), our hope is that people see our salon as a place they can come and be filled up."
Vessel has an atmosphere with sweet peaceful tunes streaming through the space. Minimalism and earthy tones are found throughout with soft curved furniture creating a natural flow.

Salon Furniture
Mhicca and Jeff Carter chose Comfortel for their salon essentials.  Along with Comfortel's Tan signature salon furniture, the Beauty Room featured Comfortel's Aquarius electric beauty bed as well as beauty room equipment essentials.
"Being customers for over 4 years we've loved the service we've received from Comfortel. The responiveness and consultation have been over and above. The quality of product will keep them our first preference."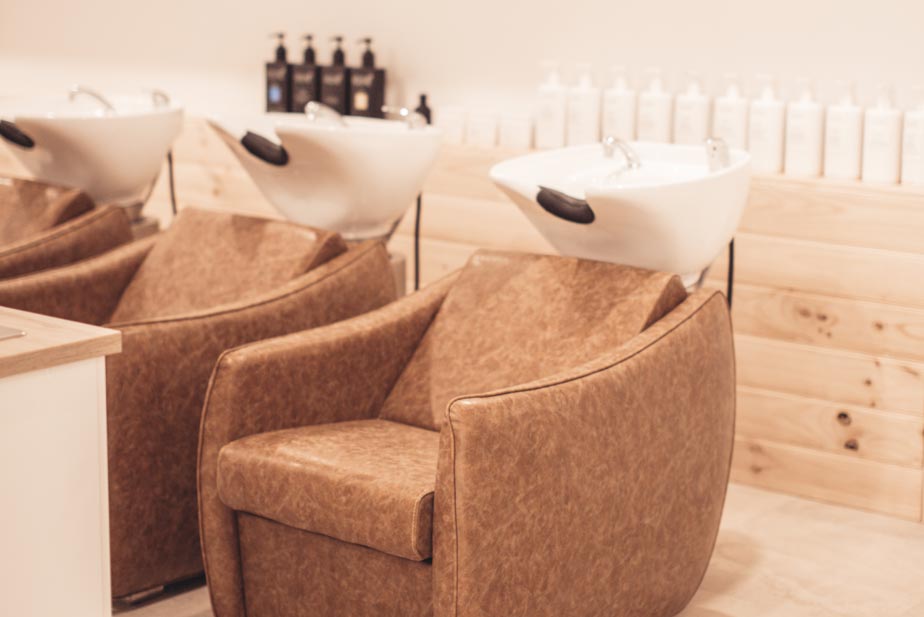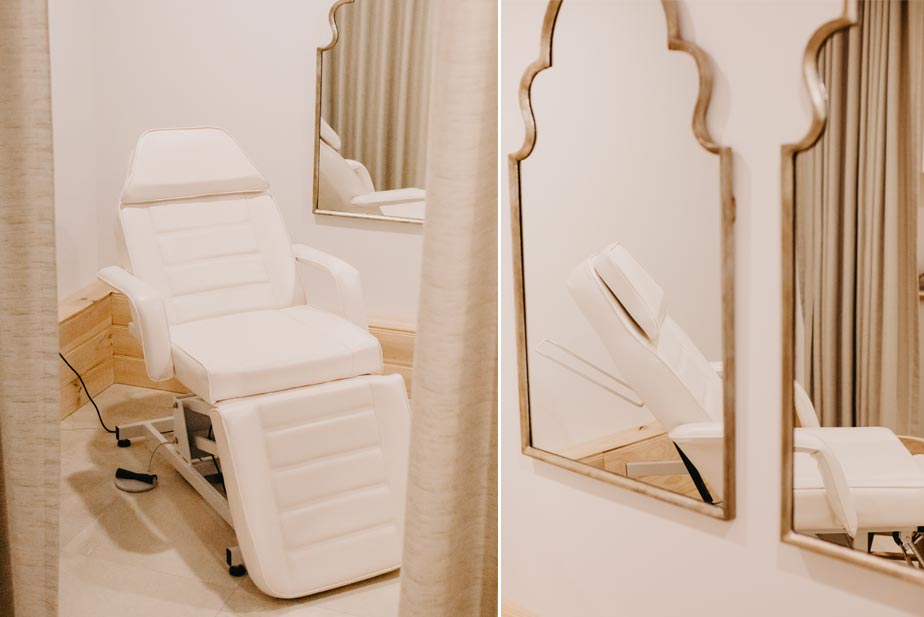 How to get the regal naturalist look:
Combine natural looking materials, with regal type materials like gold/brass and something shinny and jewel like.
Always have a statement piece. Something custom or out of the box that represents who you are, your creativity and what your business represents.  This could be a table, the reception desk, lighting or something focal on the wall – like a mirror.
Remember client's comfort is also important, so choose furniture pieces that are curved, fluid like and most important – comfortable.
Find clever ways to divide space. Curtains are great alternatives to walls to give privacy but also a natural look to the space – that doesn't fell closed in.
Your colour palette of choice is neutral. Think white, ivory, terracotta and tan.  Stick to white walls and let the natural elements within the space sing.  Stay away from black or anything dark.
Get the look with Comfortel Salon Furniture

Salon:  Vessel Hair Company
18 Main street Osborne Park, Unit 3, 6017, Perth, WA
www.vesselhaircompany.gettimely.com    @vessel_haircompany
Owner:  Mhicca and Jeff Carter
Salon Furniture:  Comfortel Furniture
Photographer:  Lovric Photography  @lovricphotography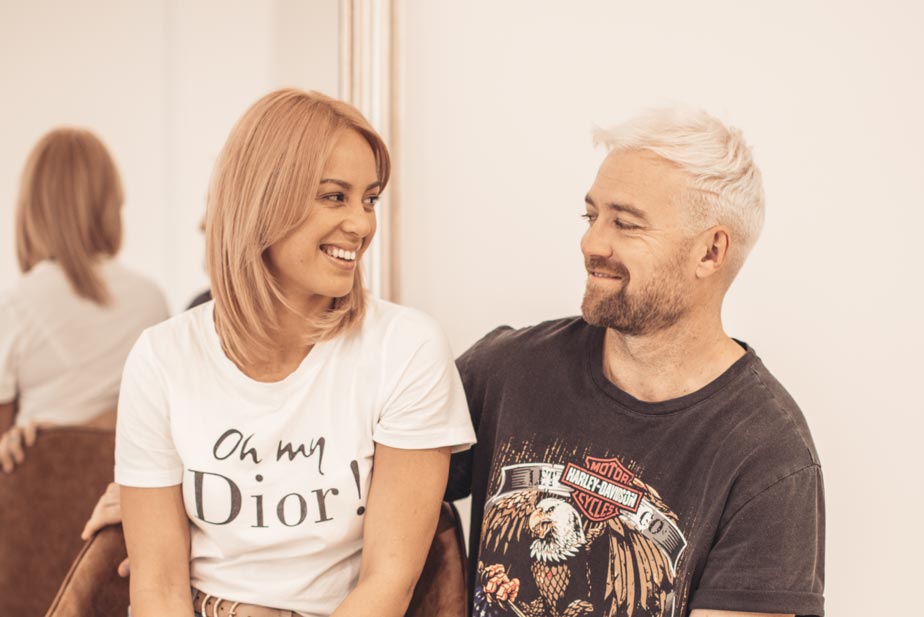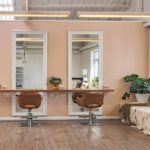 Beauty
Hairdressing
Salon Spaces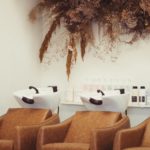 Hairdressing
Salon Spaces