Scandi Desert Chic: Victoria James Hairdressing
Hairdressing
Salon Spaces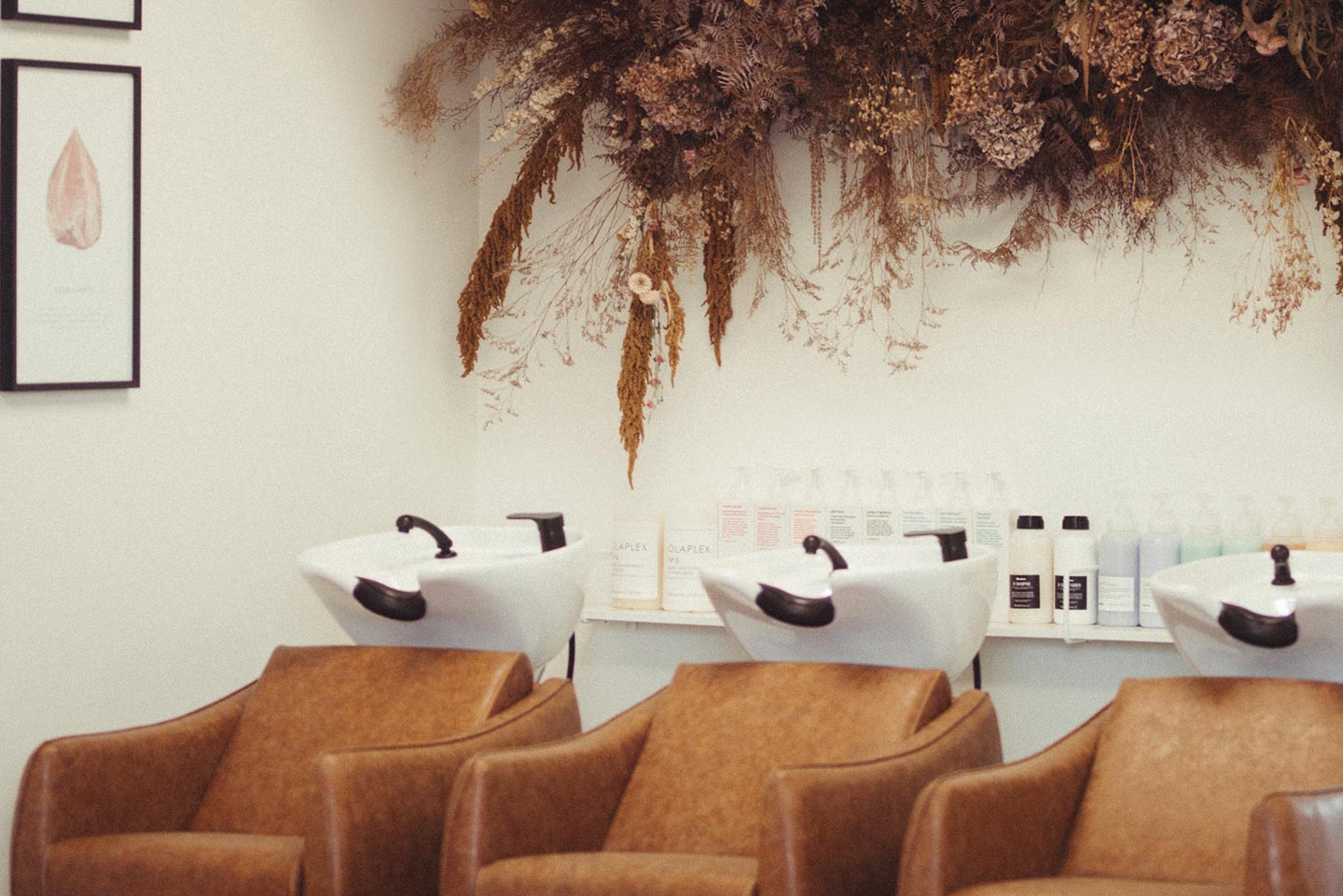 Get the look:  Scandi Desert Chic with Victoria James Hairdressing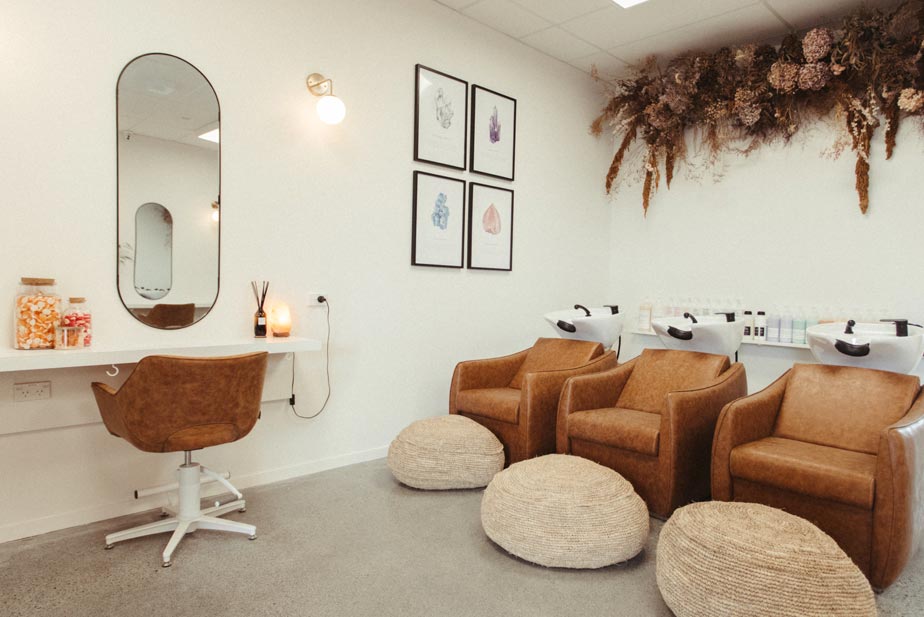 Walk into Victoria James Hairdressing in Hamilton, New Zealand and you have instantly been transported into a love affair of Desert Chic inspired by the 70's.
Victoria James decided to fuse her favourite interior styles which included, the minimalistic look of scandi, Boho vibes from the 70's and a colour pallet inspired by the earthy warmth of the desert. When you enter the salon, you are greeted with archways that are carried through into the salon furniture designs, in rustic natural hues contrasting with white.
With every little detail personally picked and designed by Victoria, standouts include the bespoke LED lighting incorporated into the retail area, an all white linen waiting sofa, and the dried flower ceiling arrangement by Chloe Le Fleur, that steals the show as a statement piece within the salon.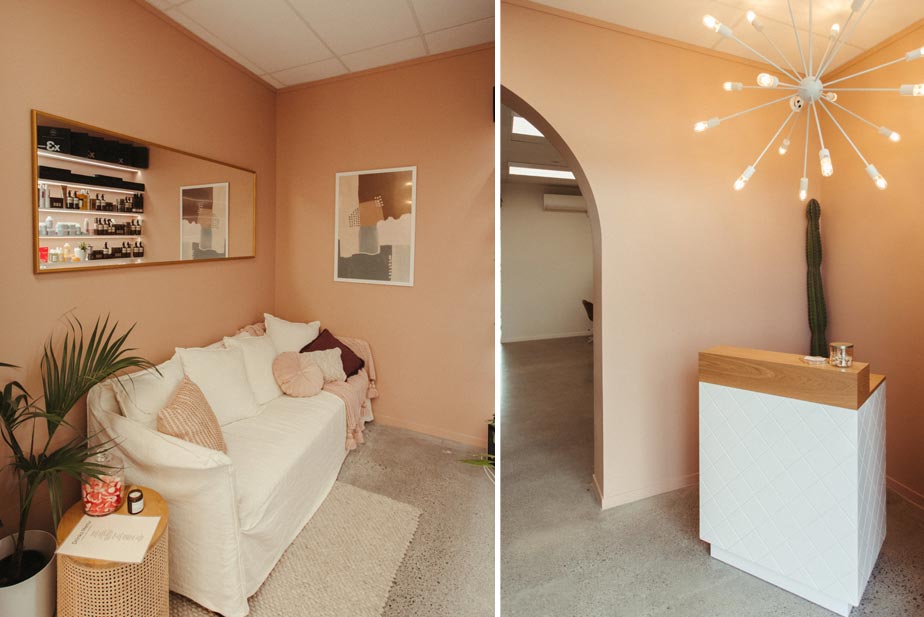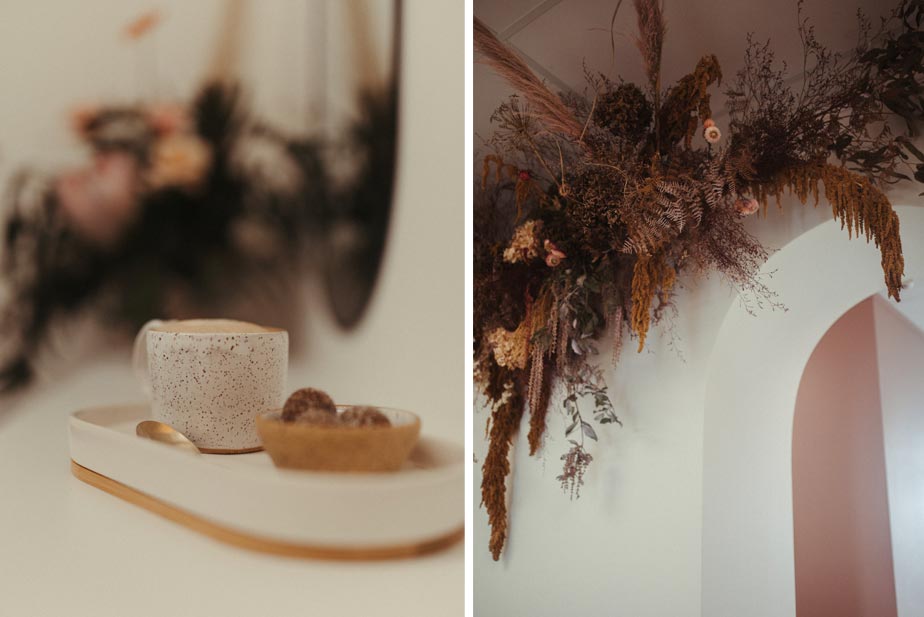 Salon Furniture
Comfortel's signature tan salon furniture range including Chloe Salon Chairs and the Hazel shampoo basin add a natural feel with texture. Extra personal touches added include the rattan foot stools at the basin area to tie them into the dried flower centrepiece. This time, the salon chairs were paired with matte white bases to elevate the natural scandi look. The matching footrest in white completes the effect at the styling station.
"I chose Comfortel as my supplier as they have a large range of unique salon furniture. I changed my mind a million times about what furniture I wanted to go with, and they were helpful each time so I knew they would be great to deal with ongoing. Since building, the ongoing support has been amazing"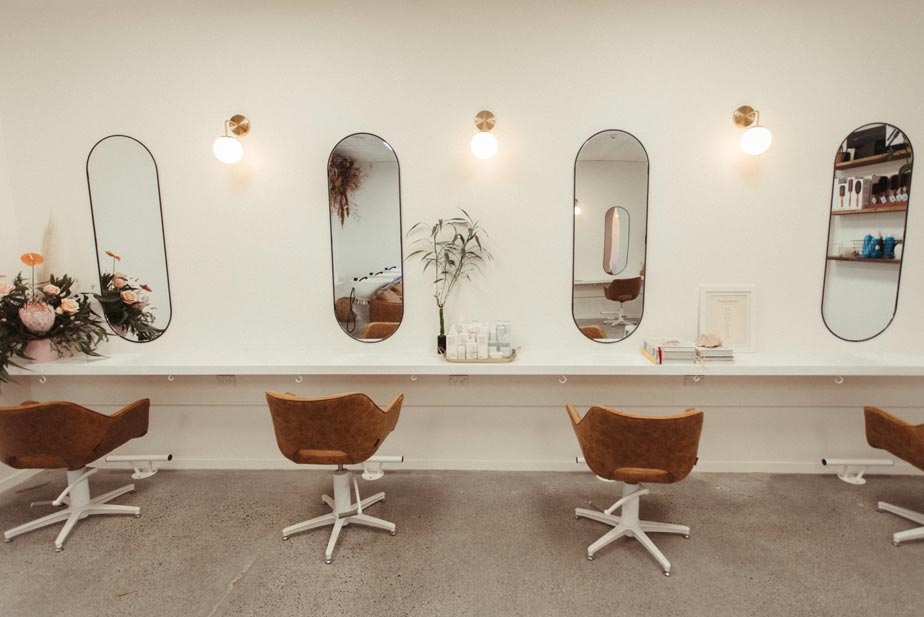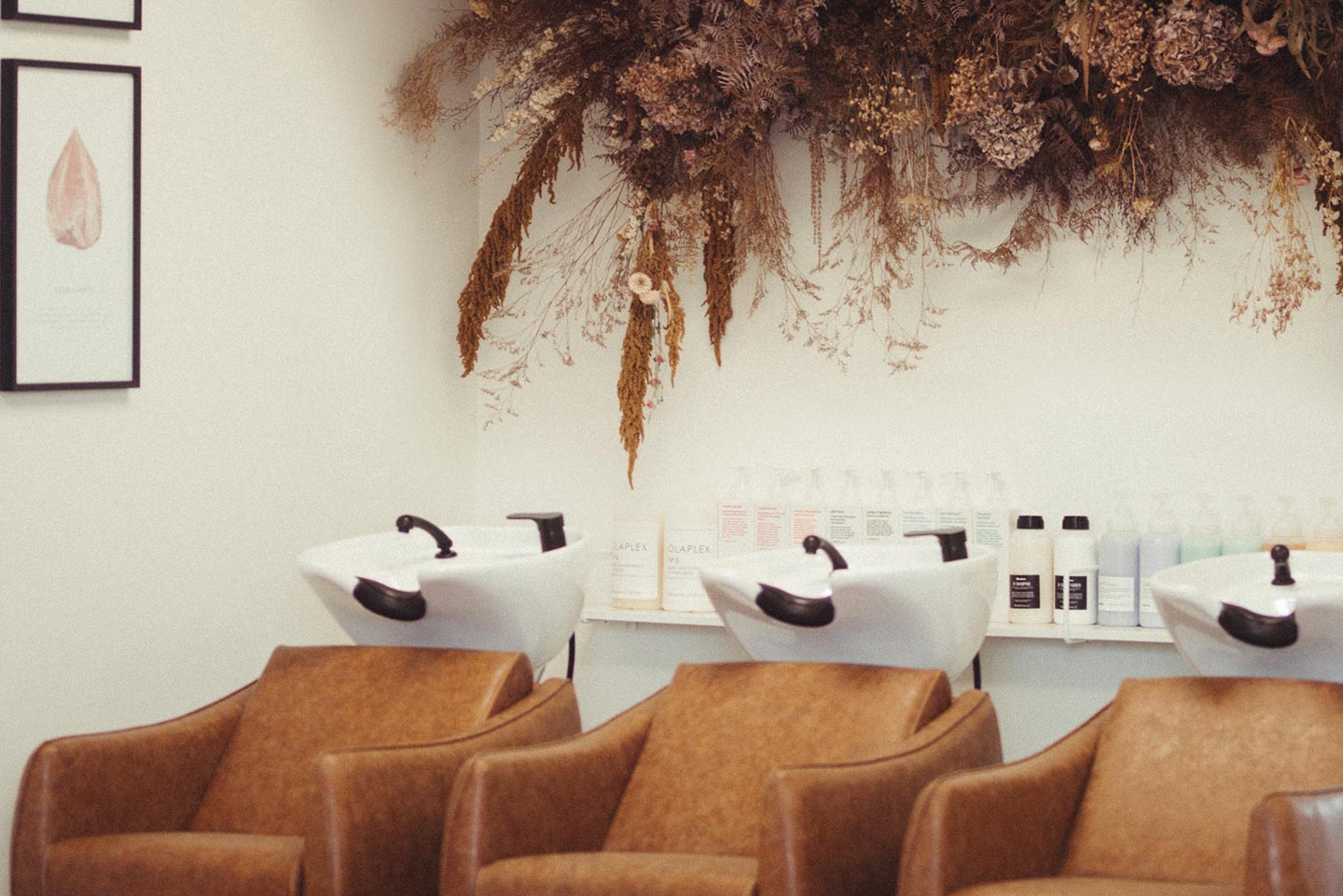 Salon Style
With the new salon style, Victoria James has been overwhelmed with the support and messages they receive daily about how luxurious the salon is.
"The salon design been amazing for business. With every little feature we offer, from the cocktails on the drink's menu to the variety of snacks, we receive new social media posts from happy clients enjoying their pamper session with us. It's an amazing and proud feeling."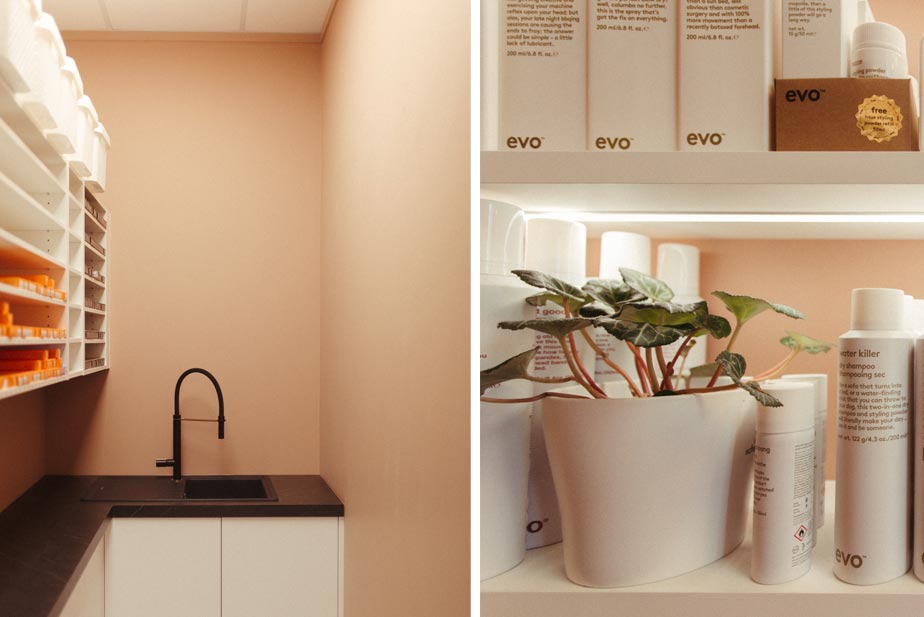 Get the salon look or take elements to make it your own:
The Scandi Desert Chic look is a kind of bohemian style, but with less striking colours, a minimal 'less is more' approach to design and extra emphasis on earthy details.
Choose colours like caramel, terracotta, rust, clay, and layer them with lighter colours such as sand, taupe and beige. Some dusty pink highlights work great together with the desert palette, as in nature you can see pinky gradients in desertic landscapes. Add white for contrast to make every element have purpose.
For furniture, go for natural looking textures like wood, rattan and earthly coloured upholstery. Stay away from anything black, blingy or dark.
Finally, no desert-chic interior is completed without a touch of greenery. Use desert plants like cacti together with other succulents, or if green is not your thing, opt for dried flower arrangements that incorporate dusty pinks florals, dried ferns and pampas grass.
Get the look with Comfortel Salon Furniture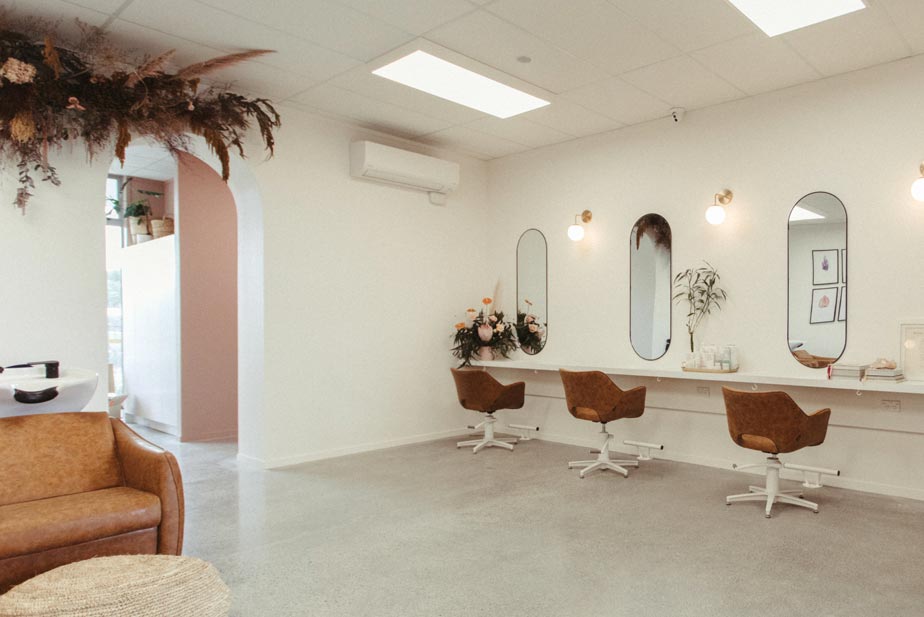 Salon:  Victoria James Hairdressing
699 Wairere Dr, Chartwell, Hamilton 3210, New Zealand
victoriajameshairdressing.co.nz   @victoriajameshairdressing
Salon Owner:  Victoria James
Salon Furniture: Comfortel Furniture
Dried Flower Installation:   Chloe Le Fleur @chloelefleur
Lighting:   Mr Ralph
Photographer:   Ash Muir Photography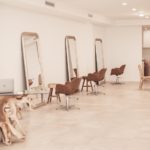 Beauty
Hairdressing
Salon Spaces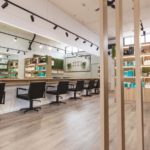 Hairdressing
Salon Spaces